Mary Berry? Ain't got nothing on my three year old. Paul Hollywood? Put those twinkly blue eyes away because my daughter is cuter.
Yes, when it comes to baking, Mary and Paul are bun-derful (arf!) but we thought we'd give them a run for their money by taking part in the ELC Bake Off. Early Learning Centre have challenged some bloggers to get busy in the kitchen, using their fab Let's Bake range. The range was recently launched and features a colourful array of real baking accessories that are made for little hands. It includes tools and kits to make cupcakes, cookies and anything creative that mini kitchen whizzes can think of.
THE KIT:
THE CHALLENGE:
To show my family's baking skills using the Let's Bake sets to create something for Mother's Day! I had to enlist the help of my daughter and get baking and decorating! I channelled a Great British Bake Off  contestant, about to embark on a technical challenge, and got in the zone.
THE RECIPE:
We used one of the recipes that came with the baking kit – vanilla cupcakes. Mmmm.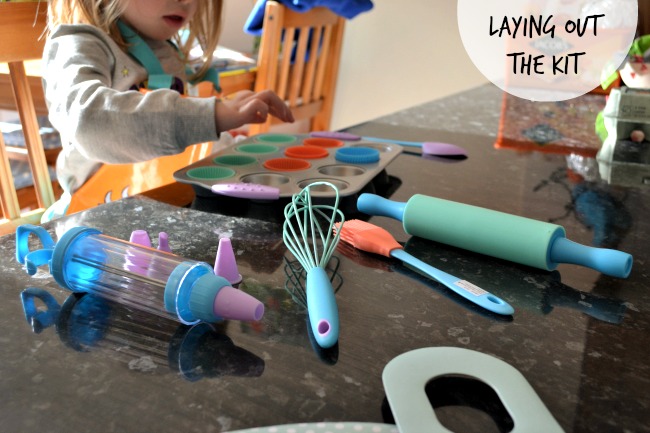 Continue reading →