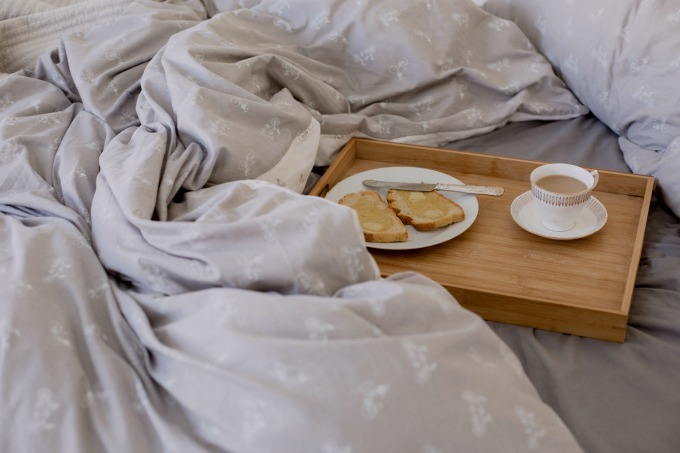 Your first date, moving in together, THE PROPOSAL. All big milestones in any relationship. But I think it's the smaller things that often have more meaning and give you that exciting fizzy feeling in your stomach. Things like…
Your first joint selfie – the first of eleventy billion…
Your first joint hangover – there's something so bonding about cooking a fry up, drinking Diet Coke and watching box sets on the sofa as you recover from a big night out.
Meeting his best friends. What if they hate you? WHAT IF YOU HATE THEM?
The first time he looks after you when you're ill. Blanket? Check. Endless cups of tea? Check. Brownie points? Check.
Leaving your toothbrush at his place. This means 'I'm sticking around' – if you get past this with neither of you freaking out, you're onto a winner.
The first time he brings your breakfast in bed. Who cares if it's just tea and toast? You didn't have to leave your cosy bed to make it……