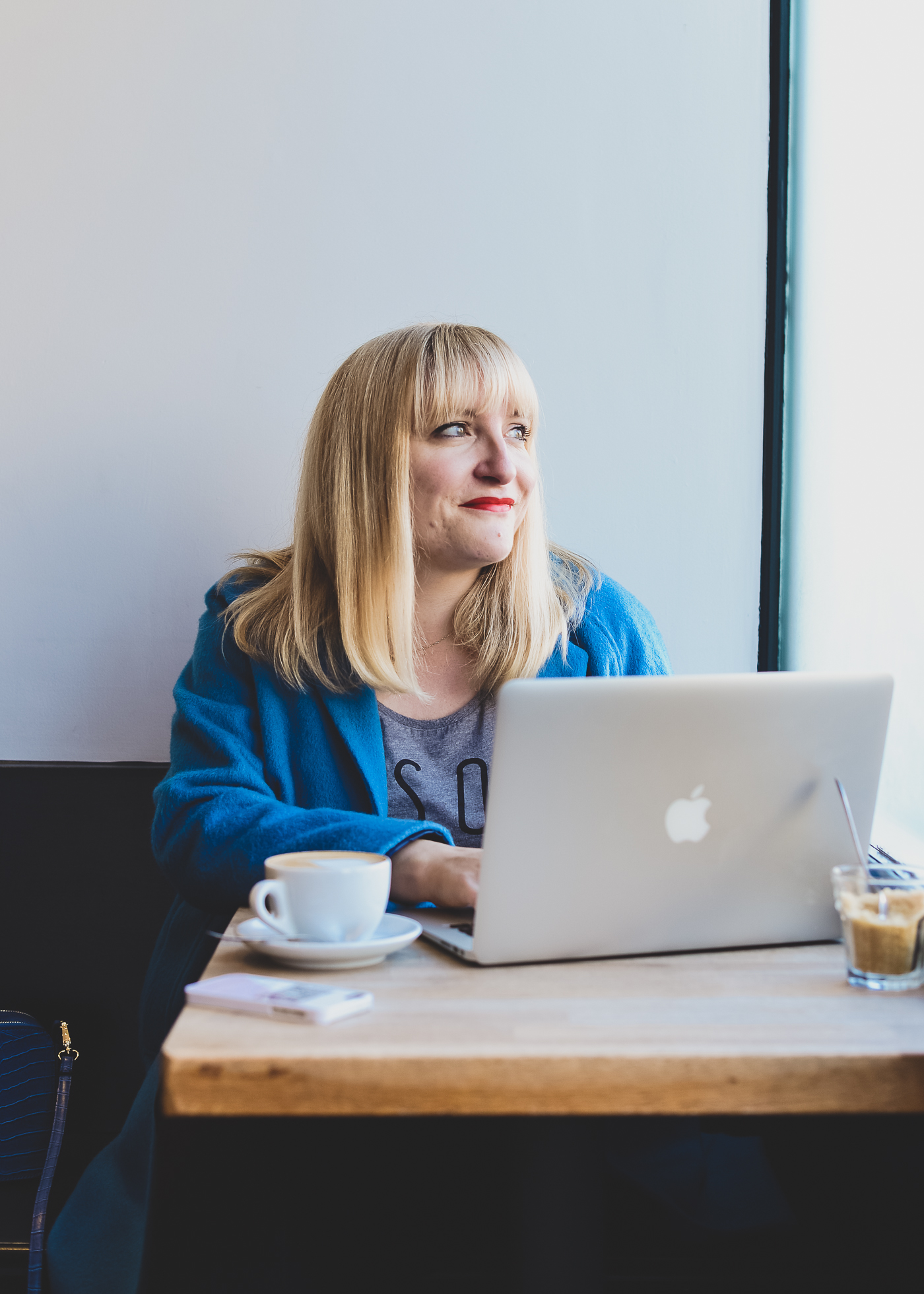 Hi! I'm Alison. I'm a London-based magazine writer and editor – and a mum of three! I started Not Another Mummy Blog in 2011 and it has grown into an award-winning parenting blog with a solid engaged audience, covering motherhood, family life, travel, style and interiors. In my career, I've worked on teen mags like Bliss, women's magazines like More & Look, and now work as a freelance writer and editor on magazines including Red, Grazia, OK! and Gurgle. I combine this with writing the blog and working on  brand campaigns across the blog and social media.
In 2017, I launched Not Another Mummy Podcast which shot to the top of the iTunes Kids & Family chart and receives up to 9000 listeners every week. Each episode covers a different parenting topic, with guests ranging from Philippa Perry, Dr Rangan Chatterjee, Rosie Ramsey and Meg Mathews. "Alison is such a warm, engaging interviewer. She is a Millennial Lorraine Kelly for the podcast generation," says author Robyn Wilder-Heritage.
If you want to know more, you can download and print off my latest media pack here.
Media coverage
Not Another Mummy Blog has appeared in The Telegraph, Mail Online, Grazia magazine, Closer magazine, Mother & Baby magazine, Gurgle magazine and Alex & Alexa.
I've appeared on TV and radio, from being a guest on ITV1's breakfast show Lorraine speaking about pressure mums feel at the school gates to being interviewed on BBC Radio 4, ITV News, BBC Radio 2's The Jeremy Vine Show, BBC Radio 1′s Sunday Surgery, BBC Radio Five Live, regional BBC radio and Sky Living.
I spoke on the keynote panel at Mumsnet Blogfest 2013, speaking about motherhood and feminism. I've also spoken at a number of other conferences including Blogtacular, BlogCamp and Britmums Live, covering topics like Instagram styling, staying sane in the online world, collaborating with others and podcasting.
I've hosted live on-stage discussions at Mumsnet Bumpfest and Mumsnet Workfest, interviewed authors at their book launch events and have hosted episodes of my podcast in front of a live audience.
In 2011, I was on the judging panel of the Radio 1 Teen Awards, alongside Vernon Kay, Gemma Cairney and Pixie Lott. In 2015 & 2016, I was on the judging panel of the Junior Design Awards, alongside Rachel Stevens, Olivia Rubin, Kirsty McCabe and Susie Verrill.
If you're from the press and interested in speaking to me, please email me.
Awards
I'm so honoured to have been shortlisted for, and the winner of some awards. I won the Best Blog Writer award at the 2011 Gurgle Blog Awards, run by top brand Mothercare.
I was a finalist in the prestigious Britmums Brilliance in Blogging Awards 2014 & 2016, in the Writer category. In 2017, I won Best Family Lifestyle Blog at the Britmums Brilliance in Blogging Awards.
I've been chosen as Netmums' Blog Of The Week three times and Mumsnet's Blog Of The Day several times.
Engagement
Not Another Mummy Blog receives an average of 25,000 page views a month and is currently in the top 10 UK parenting blogs according to Tots100. I've got a Twitter following of over 11,000 and an Instagram following of over 25,000 with high levels of engagement.
Advertising
I regularly work with selected brands on sponsored posts and campaigns that fit with my lifestyle and core values. See more details on my media kit. I work hard to incorporate a brand's message or aim into a blog post that I think my readers will find interesting with original photography. All commercial posts will be clearly flagged up as such and I hope my readers will enjoy those posts just as much as other posts. Affiliate links are used throughout the blog, but only when mentioning a product that I genuinely love.
Any posts about products that don't state the product was sent c/o the brand are organic posts and are written because I love the product or brand.
If you're interested in working together on some content or sponsoring an episode of Not Another Mummy Podcast, get in touch.
Thank you for reading!