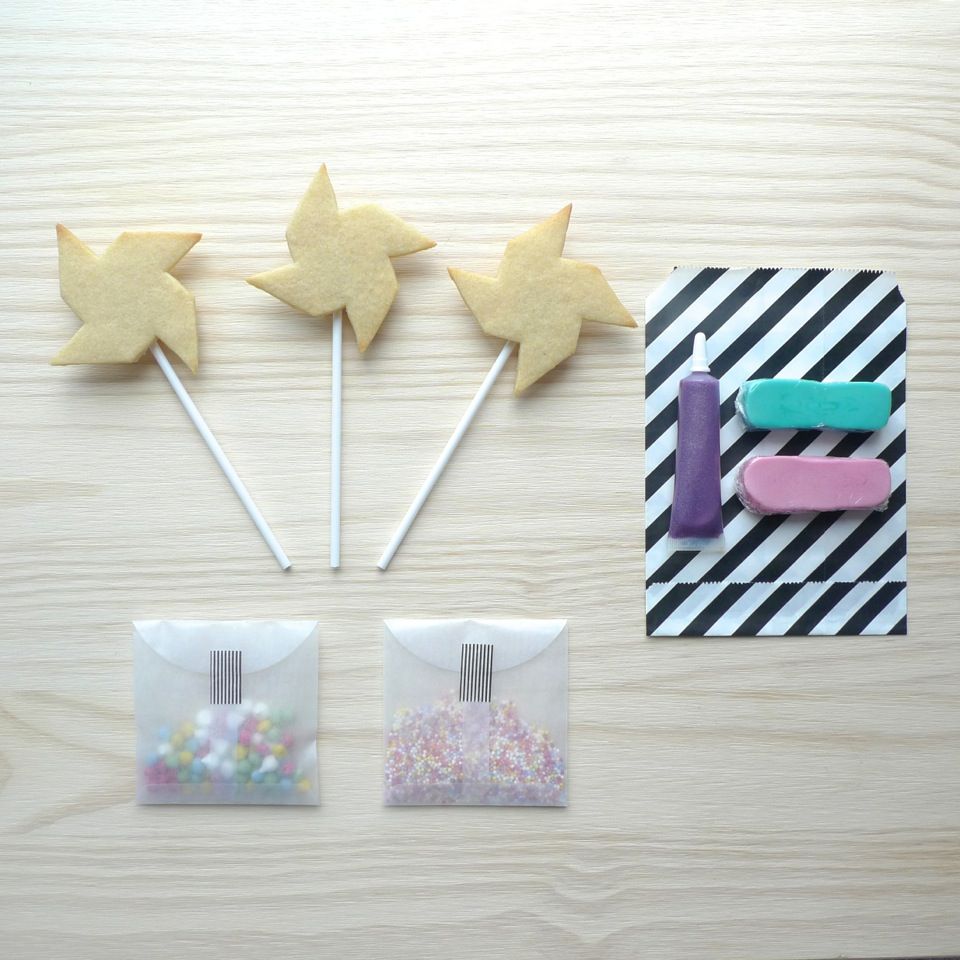 If you're anything like me, you spend weeks resisting the huge Father's Day displays in shops everywhere ("Oh it's WEEKS away, still") only to have it creep up on you. I realised with a jolt on Monday of this week that Father's Day is, in fact, this Sunday.
Cue: running around in a panic, hoping I can still order a kick-ass gift for Mr P, on behalf of his daughter.
Thankfully, BKDLondon have come to the rescue with this amazingly cute and simple biscuit decorating kit. Adelle, who runs cupcake and cookie decorating classes for kids, has branched out and opened an Etsy shop selling cookie cutters and biscuit decorating kits. The Father's Day kit, which she kindly sent us to road-test, contains biscuits (the letters D, A, D and some cute shapes) pre-iced with white fondant, and two edible icing pens. All you need to do is get busy with the pens and decorate the biscuits in a way you think Dad will love. Adelle's cakes and biscuits are properly delicious so not only will he be touched by the artwork, he can tuck into the biccies with his morning coffee. She also does lots of other shapes of biscuits in a kit too – like the pinwheel ones at the top of this post!