[AD – Unpaid Partnership with Soar Mill Cove Hotel and Bedruthan Hotel & Spa. Both hotels provided accommodation and a treatment in return for an honest review]
This time, last year, I was around 24-weeks-pregnant and the heatwave was coming! I spent a lot of the summer on the sofa, watching Queer Eye, with a fan pointing at me, but I was keen to make a couple of trips as a family, before the twins arrived. First up, a break designed to be the ultimate in fun for the (then) seven-year-old. Then, we planned a more relaxing break that needed to tick boxes for me and Mr P too.
But what are the ingredients for the perfect late-pregnancy, pre-baby break? For me, it needed to be somewhere UK based (guidelines suggest flying up to 32 weeks pregnant with multiples is fine, but I was happier to stay on UK soil!), a hotel which has spaces to relax, maybe even a spa, lots of outdoor space and gorgeous scenery, but also somewhere child-friendly so we could take our eldest along too.
After a hunt around, the winner was a double-location trip to Devon and Cornwall – two hotels which ticked all of the boxes were Soar Mill Cove near Salcombe and The Bedruthan Hotel & Spa near Newquay.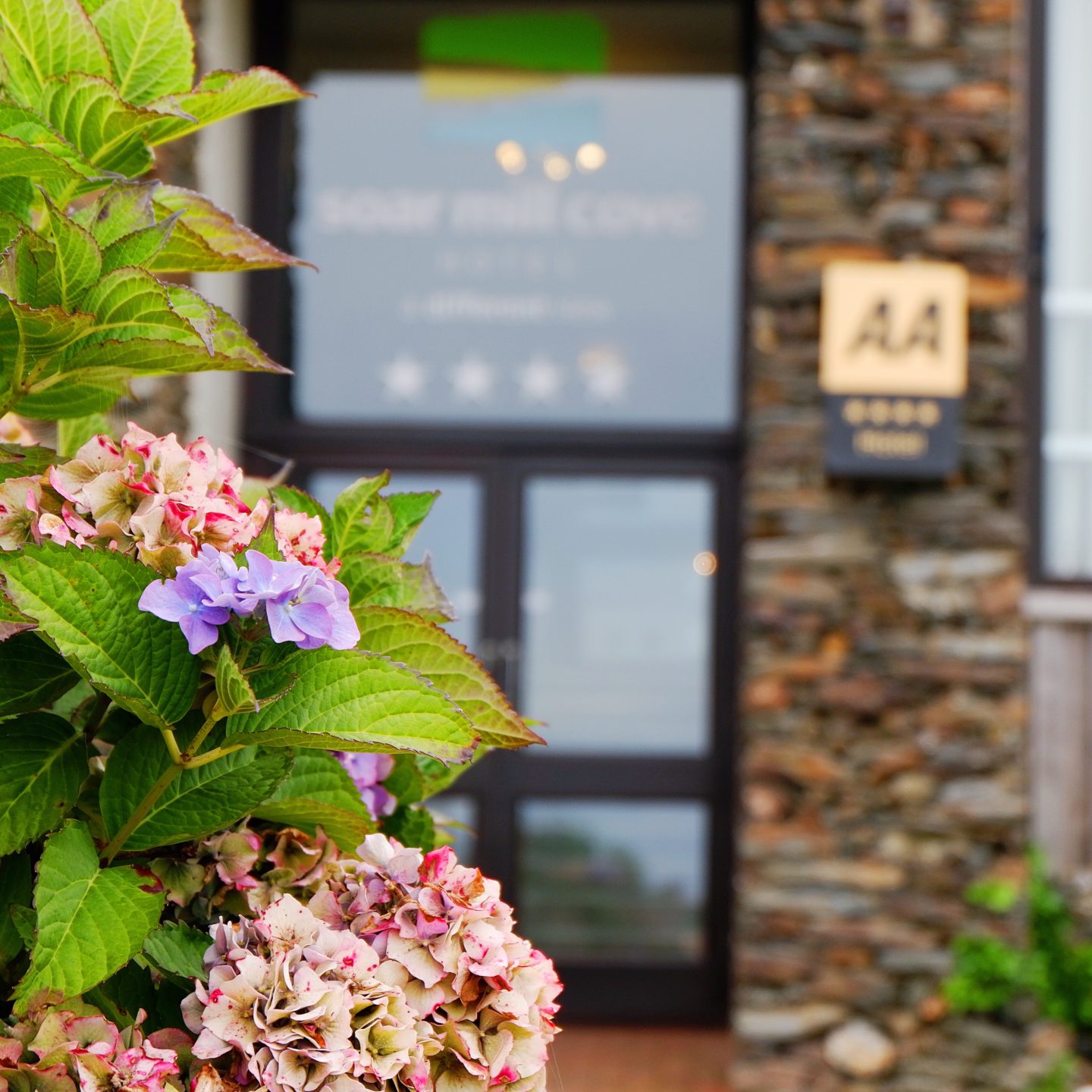 Nestled in a bay, on the south Devon coast, Soar Mill Cove is a lovely family-run hotel which has a charming old-school feel to it, but mixed with the mod-cons and top service you'd expect from a modern place. Driving through narrow country lanes, to reach the hotel, you already suspect you're heading somewhere remote (and they even let you know before you arrive that you're going to have very limited phone reception while there) which allows your brain to switch off before you even get there. The location – perched on top of stunning cliffs, overlooking the cove – is impressive, no matter what the weather. It's one of those landscapes which looks just as amazing in the driving rain as it does in glorious sunshine.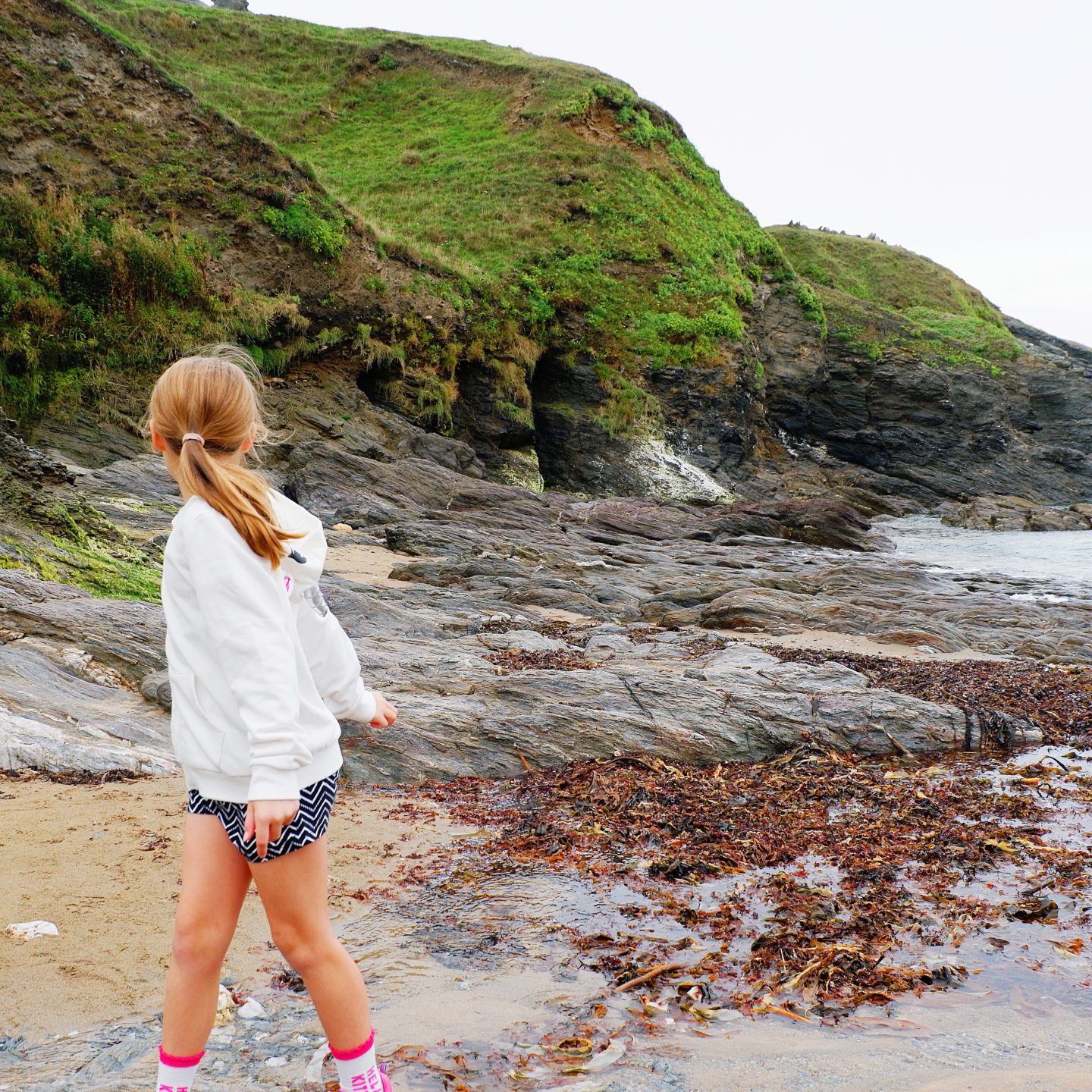 We spent two days at Soar Mill Cove, whiling away time by playing board games in the lounge area, swimming in the indoor pool and pottering about outdoors. The walk down to the beach proved too much for a 28-weeks-pregnant-with-twins lady, so I let the seven-year-old and Mr P head down there to explore, while I read my book and drank tea. Win/win, right? They had a ball, and returned full of fun tales of collecting stones, climbing rocks and splashing in the sea.
Some one-on-one time with me and the seven-year-old came in the form of a mum and daughter manicure session – which she just thought was the biggest treat ever, and so grown up! The swimming pool was another highlight for her – we swam as a family and played lots of games in the water.
Food at Soar Mill Cove was great – it has an extensive menu and the traditional-feeling restaurant (complete with you sitting at the same table, each evening, and an old-school pianist playing while you eat) was coupled with an incredible view. If you time your evening meal well, you can even catch the sun setting over the cove, while you eat. We loved that there was a decent kids' menu but also an option to have smaller versions of the regular menu too, which would satisfy both fussy eaters and more adventurous kids.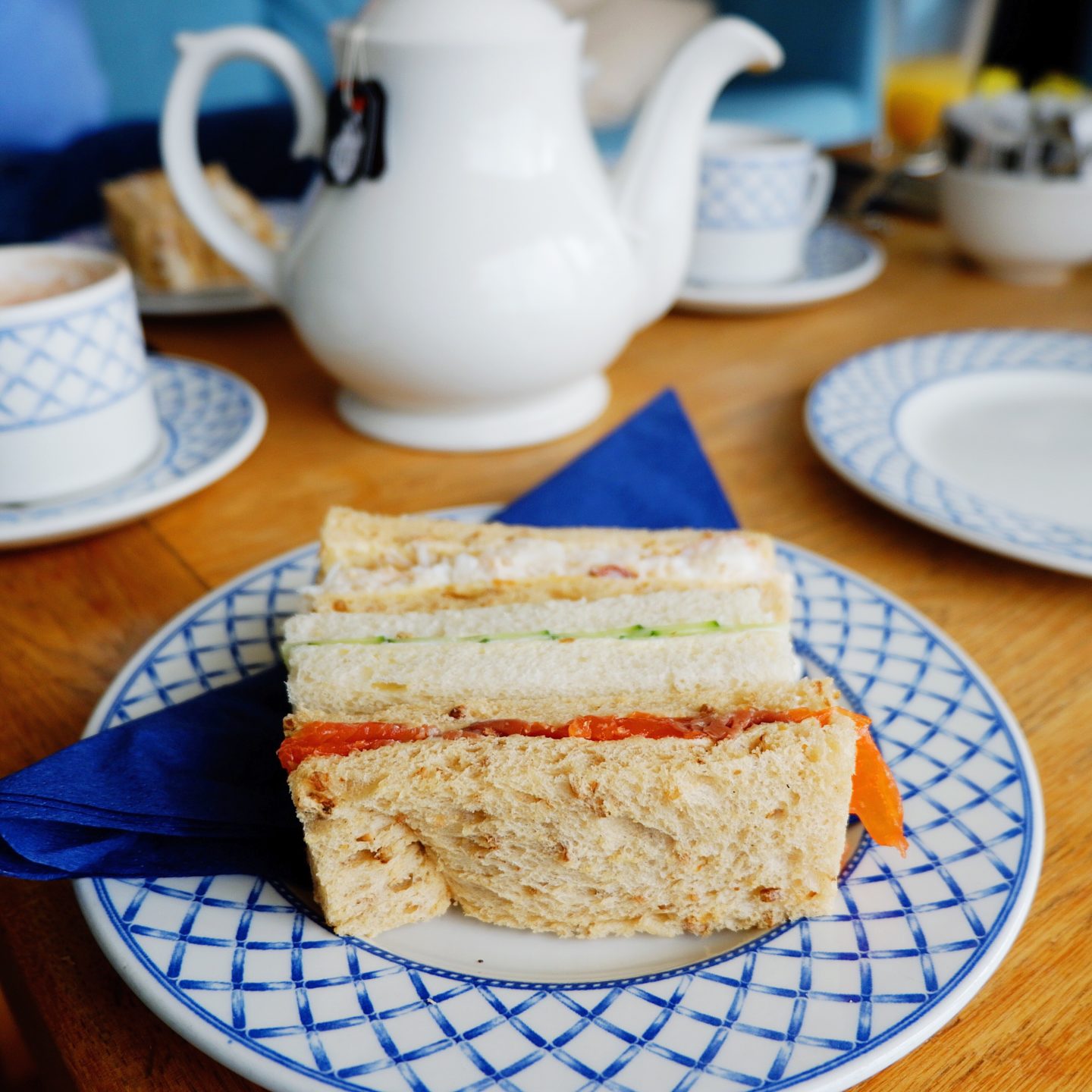 The afternoon tea is something not to be missed – presented in an original way on a shelved structure, we stuffed ourselves on crab finger sandwiches and freshly baked scones with clotted cream and jam. Then that evening, not hungry enough for a full-on meal, we hired a DVD from the hotel reception and had a little picnic in our room, while we watched Harry Potter and the Prisoner of Azkaban.
Day trips-wise, a drive to nearby Salcombe is essential. We headed to the Park and Ride (because parking in the town is virtually non-existent and even driving through the narrow streets can be a bit hairy) and then spent a couple of hours exploring the cute waterside areas. Highlights had to be the fish and chip shop, the sweet shop and the most amazing ice cream ever (so basically, all the food shops!)
From Devon, we drove on a couple of hours to just north of Newquay and the Bedruthan Hotel in Mawgan Porth. One of my favourite parts of the whole country, this stretch of Cornish coastline is just beautiful, with lots of large bays which get busy with families and surfers alike.
Bedruthan immediately felt very different to Soar Mill Cove – cool Scandi decor and huge art canvases on the walls. While we checked in, we could see a circus skills workshop going on in the next room, so it was immediately clear to the seven-year-old that this was somewhere she'd love!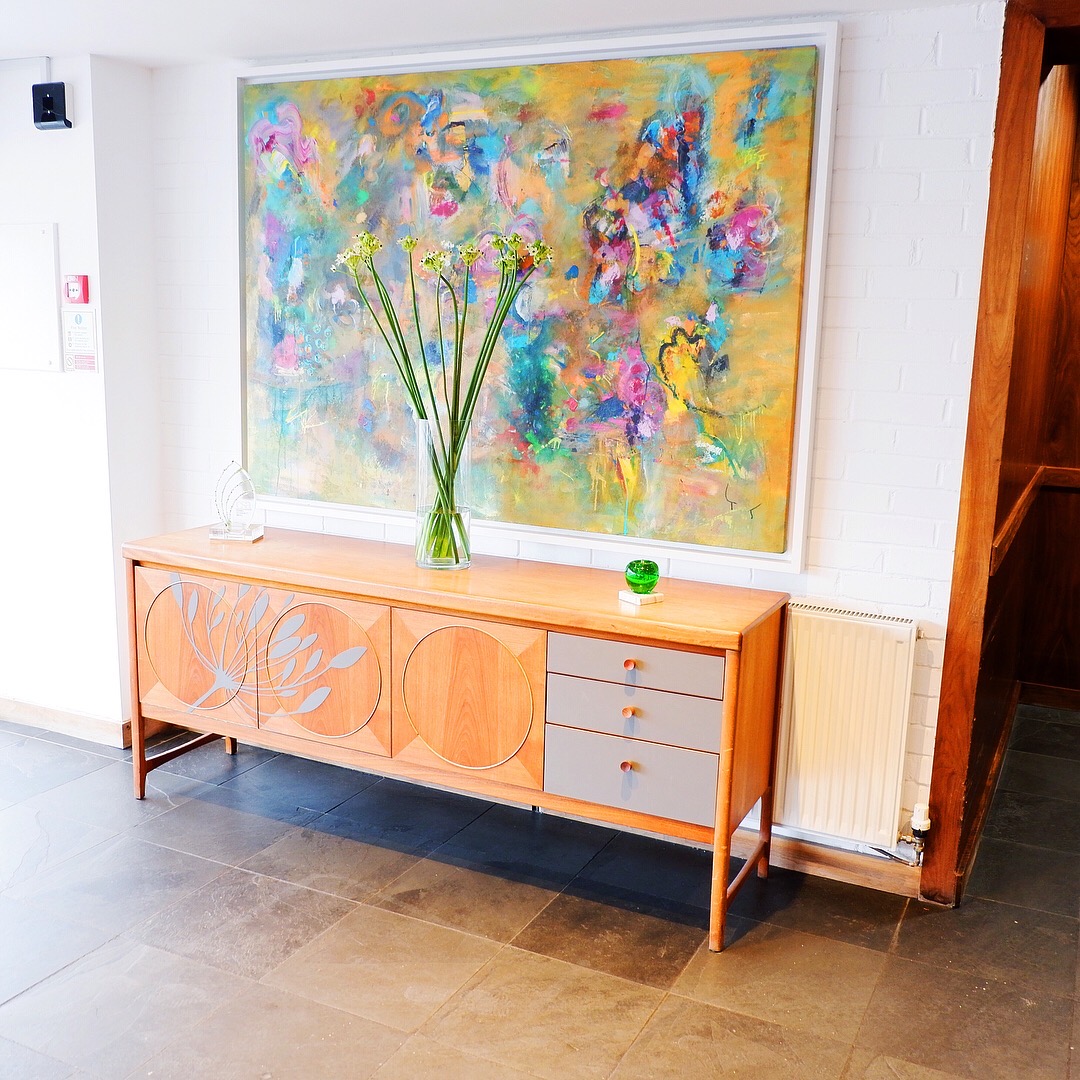 Our Seaview room carried on the chic Scandi feel, and had a very clever dividing blind which separated our sleeping area from the seven-year-old's – another sign of how family-focused Bedruthan is. After a tasty lunch in the Wild Cafe, Mr P and the eight-year-old headed for the indoor swimming pool while I went to the spa for a treatment. Without a doubt, the most relaxed I'd been during my pregnancy, the treatment started with a foot soak and scrub, then moved onto a facial and head massage. I emerged an hour later, blinking in the light and very oily, but incredibly happy and relaxed.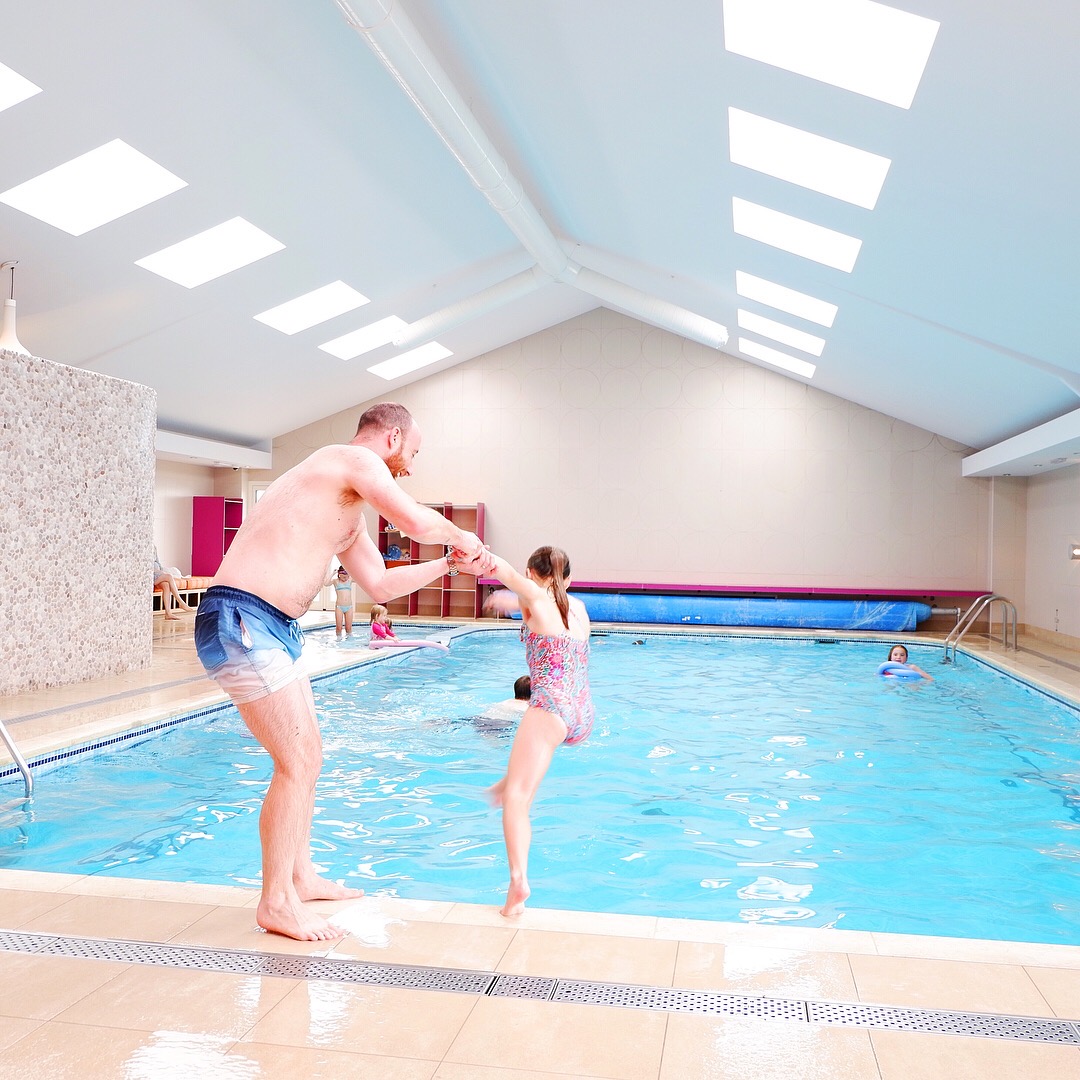 Surely the ultimate sign of a good hotel is the guests deciding to extended their stay, and within hours of arriving, we were at the reception desk, booking an extra night – originally only booked in for one night, we requested an extra night to give us longer to enjoy the hotel and the area (which we paid for, in full, ourselves, just to be completely transparent).
Dinner in The Wild Cafe was a relaxed affair (you can dine in The Herring for a more intimate setting) but the food was top notch. With dishes like Pan roasted hake, crispy gnocchi, samphire & tomato, herb butter sauce and Grass fed beef burger, Dijon mayo, Davidstow Cheddar, bacon, onion jam, pickles & fries, it meant that there was something to please all of us.
The following morning, waking up to the sound of the waves crashing against the beach was just heavenly. It was still getting light at just before 7am when we peeked through the curtains and already there were dog walkers on the sand.
After a hearty (read: ate so much I could barely stand) breakfast, the day swirled by in a haze of relaxation. I chilled out, listening to podcasts while watching the waves, and Mr P took the seven-year-old off on a walk along the coastline. Later, she took part in a kids' singing session which, while probably aimed at slightly younger children, she secretly loved.
We could easily have stayed at the Bedruthan for longer – the seven-year-old didn't get to explore the indoor soft play and I didn't get to explore the Sensory Spa Garden, but we had to get back home in time for the seven-year-old to start the new school year. And it just means that we'll have to go back one day, right?
Soar Mill Cove Room rates at Soar Mill Cove Hotel are from £199 per night. This is based on double occupancy and includes breakfast. To book, please visit http://www.soarmillcove.co.uk, or call 01548 561566.
Bedruthan Hotel & Spa start from £262.00 per night based on a family of four sharing a Sea View Family Room on a Dinner, Bed & Breakfast basis; 2 hours of free childcare per day of stay is also included in the price, subject to availability. For more information, please visit: https://www.bedruthan.com or call: 01637 861 200