ADVERTORIAL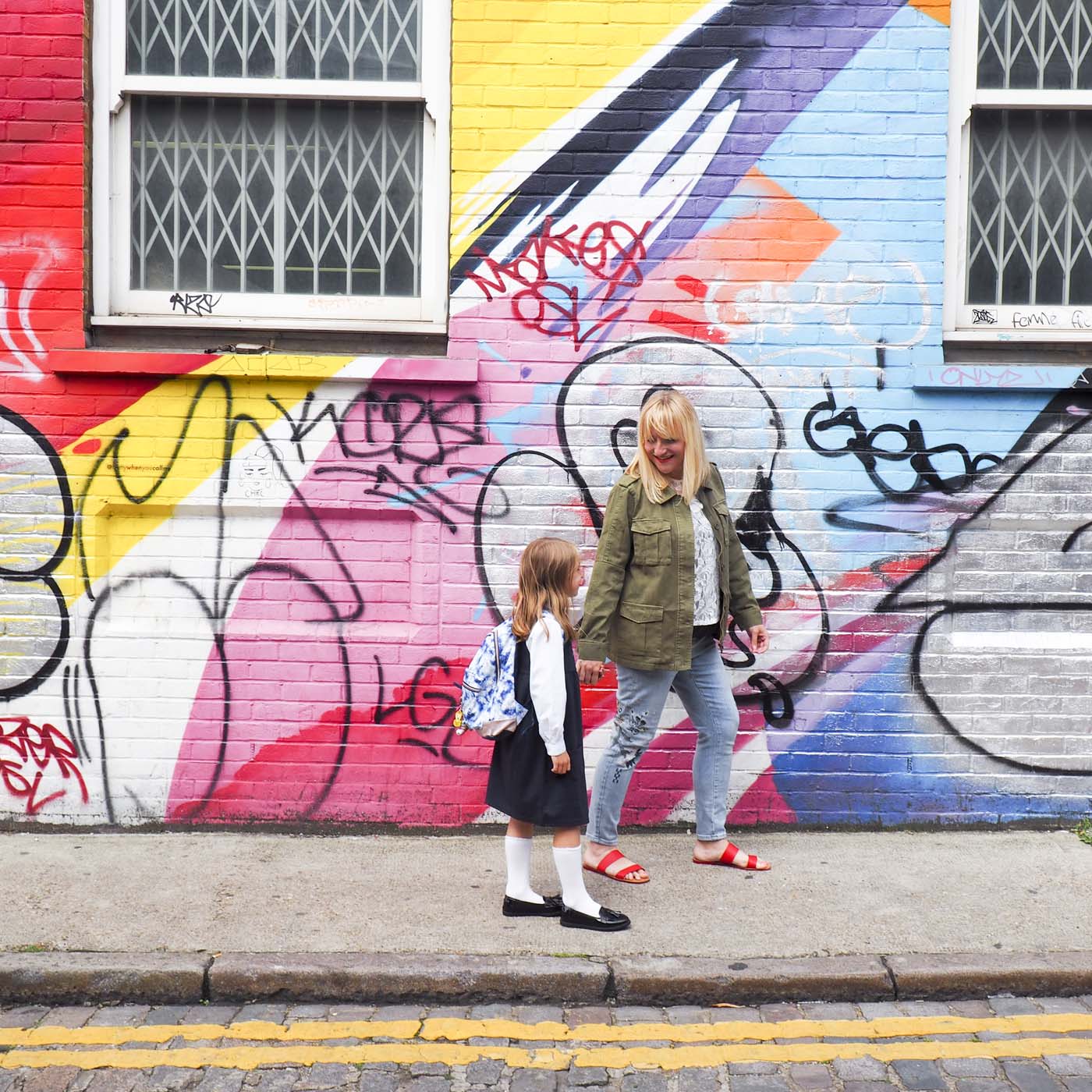 I know! I know! We're only one week into August and most of us here in the UK have a whole month of the summer holidays left (unless you're in Scotland or Northern Ireland) but I've already started thinking about the six-year-old going back to school.
I've come to realise that I tend to struggle in September – I think the combination of the six-year-old going back to school (and all the new school year admin that brings), Mr P going back to work after his teacher-summer-holidays and the weather getting worse (although, thanks to our lack of summer, this year, that won't feel too different…) all contribute to me feeling low.
So this year, I'm meeting that head on with a plan of action!
Firstly, I'm getting organised and have sorted all of the six-year-old's school uniform with plenty of time to spare. We've even got her shoes sorted, rather than having that end of August panic and spending an hour queuing in the shoe shop.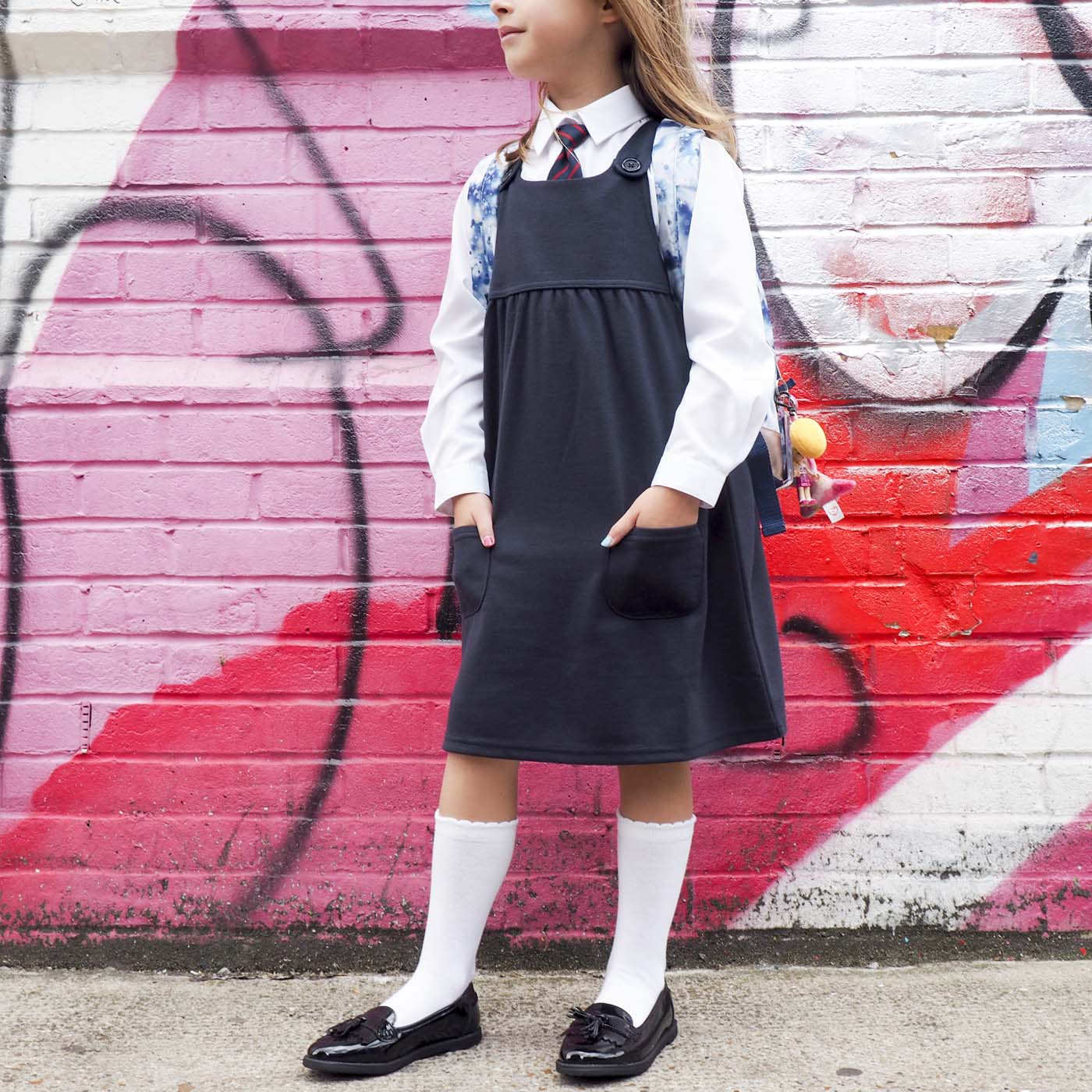 Next asked us to test out their school uniform – having never bought uniform from Next before, I was really interested to see what the quality was like. And I was genuinely impressed. We've got a navy pinafore, long-sleeved white shirt, white socks and patent loafers. Oh and an amazing unicorn school bag, which the six-year-old has already adorned with her favourite keyrings…
The six-year-old LOVES this pinafore because it's made from soft jersey cotton, so it's super comfortable for her to wear (I'm hoping this will mean it's really durable too). But her FAVOURITE thing about this uniform is the shoes. She has been asking me for months to buy her shoes without straps (I suspect some of the older girls at her school have them and she wants to be just like them) so I caved and let her choose these loafers.
So I'm organised with uniform, and I'm also getting organised for the school admin that will be coming in September. For some reason, after six weeks of no school admin, the sudden onslaught in September knocks me for six. So we've put up a notice board in the kitchen, with a family planner (get me!) and I'm determined to nail admin when school starts again. All important notes and letters from school will get pinned on the board, any invoices for dancing classes or after school club will go up there, and we won't drop ANY balls…. hopefully.
I'm determined to start getting to school a little earlier each morning, too. When the six-year-old was in Reception, we were pretty good at getting to the school gates five minutes early, but we've been getting later and later, and we've cut it very fine a few times.
So since I'm turning over a new school run leaf, I need some new school run outfits, right?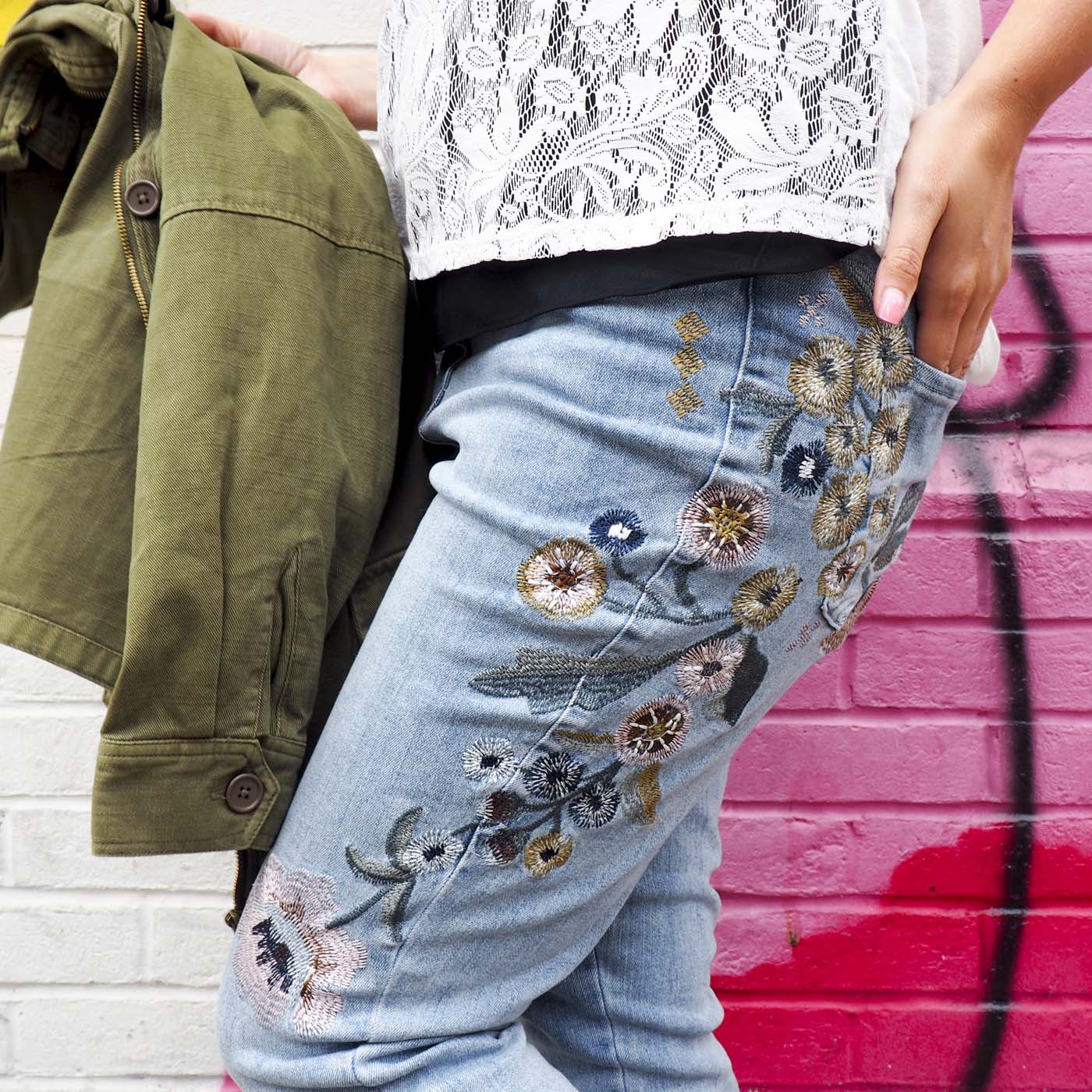 Utility jacket, lace cami top, floral embroidered skinny jeans and red sandals all from Next
In reality, if I'm working from home, I'll rock up to the school gates looking like a bit of a scruff-bag, but this outfit will be good for a day when I'm heading to meet someone for coffee after morning drop off!
So come on September, come at me! I'm ready for you.
This post was commissioned by Next and as always, all views are my own. For details of how I work with brands, see my Work With Me page.