ADVERTORIAL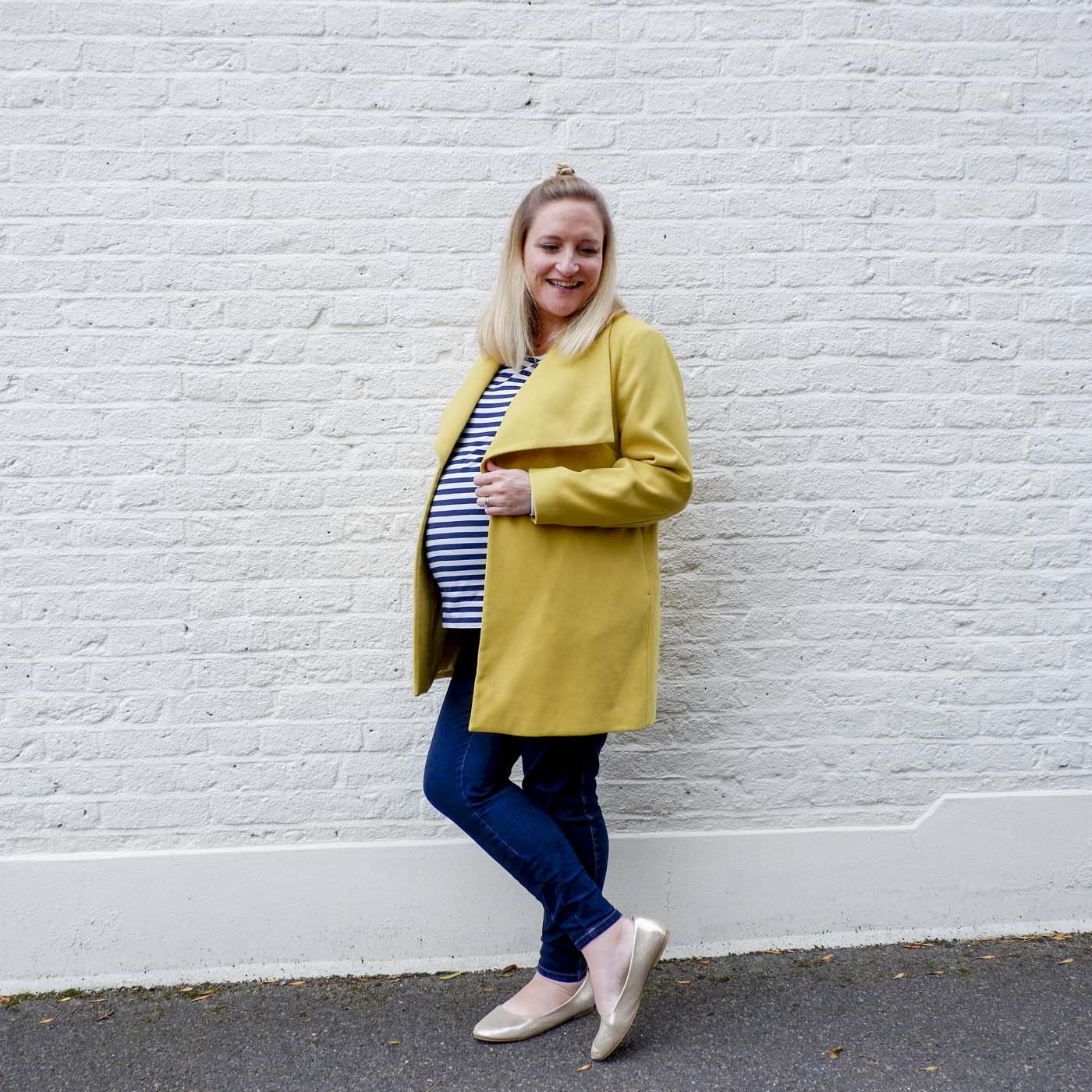 Oozy unpasteurised brie, a nice medium-rare cooked steak, a cold glass of Sauvignon Blanc…. there are quite a few things I'm looking forward to, once I've given birth in a couple of weeks time (meeting my new twin daughters aside, of course) but one of the things my mind has already turned to is being able to wear non-maternity clothes for the first time in months.
Maternity fashion has improved loads since I was last pregnant eight years ago, and I've not done too badly finding nice dresses to wear. I've avoided that trap of buying really random stuff that makes you feel like you're not yourself.
But for the past few weeks, I've been gazing lustfully at the new Autumn/Winter ranges coming into stores and making mental shopping lists of things I want to buy. That leopard print dress, that bright pink wool coat, that gorgeous midi skirt. Just being able to browse and select from a whole shop of clothing rather than a tiny, restricted range will feel so exciting!
Of course, I need to still think about breastfeeding-friendly items but for the most part, I'm thinking I might do the whole vest underneath a normal top trick – pull the top up and the vest down.
So I've been browsing the JD Williams website for autumn/winter inspiration and I've picked out two outfits which I'll be wearing once I'm no longer pregnant…
First up, these Shape & Sculpt black skinny jeans – granted, it might be a few weeks before I can fit into them (and that's totally fine with me!) – but loving the sound of them, and they're high-rise which is always good in a jean! I'll wear them with this Monochrome animal print wrap kimono blouse, which is nice and loose-fitting, and the wrap-top style means it's breastfeeding-friendly. I've also chosen these block heels, which let's face it, won't be worn whilst I'm pounding the streets with my buggy, but I love the chunky heel and they'll look ace on my first night in the pub, post-babies!
The second outfit features the same Kimono wrap blouse, but in a gorgeous green colour – again, breastfeeding-friendly – and this time I've teamed it with these Infinity 4-way stretch skinny jeans which just look amazing. The fabric stretches in four different ways so they promise to mould to your curves and make you look fab. I've picked out some gold ballerina flats and this Leopard print shawl coat (you can't beat a bit of animal print in autumn/winter, right?).
And lastly, I'm loving this mustard-coloured large collared coat, which I have been wearing (even though I can't fasten it up over my pregnancy bump!)
So, if you need me, in the coming months, you can find me wearing this lot and feeding myself with oozy brie cheese, whilst looking after newborn twins and probably watching a box set or two. Autumn/winter goals: achieved!
This post was commissioned by JD Williams and contains affiliate links which means if you click through and purchase any of these items, I'll receive a very small amount of money (but it won't cost you any more). As always, all views are my own and for details of how I work with brands, see my Work With Me page.