A running theme through my fashion posts is how much I love fun prints on kids' clothing. It's a trend that has filtered down from the grown up fashion world and has been given a childlike twist – fun florals, bold stripes, retro 60s and 70s designs, all in bright colours.
On the high street, Zara Home have got some gorgeous Liberty Art fabric print tunics, swim nappies,sandals and hooded towels…
But nothing makes me a bit excited than coming across new brands and two recent discoveries for me have been What Mother Made and Bread and Jam. What Mother Made is a small East London based company (you can catch them at Broadway Market every Saturday) that sells classic traditional shapes handmade with cool, locally sourced fabrics and prints. For girls and boys, my picks are the dungarees.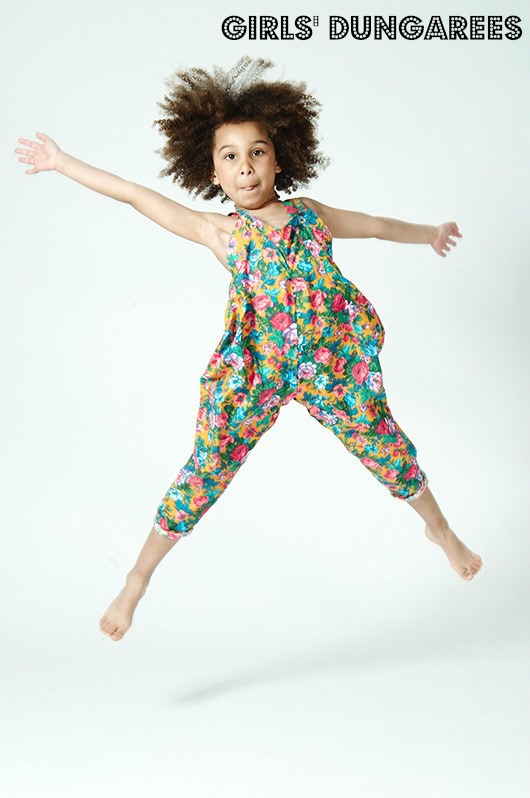 Meanwhile, my second new discovery, Bread and Jam, was started by friends Sofia and Lisa, who wanted to make beautiful clothes for their four daughters. They focus just on dresses (sorry, boys) and use amazing fabrics to create small runs of each design. Check out the retro fabrics below. It's like something straight out of Mad Men…
Have you discovered any brilliant new brands or websites for kids' clothing? Don't be selfish – share them with the class…