A few weeks ago, I was invited to Rosewood London for a special day with Miele. The German appliance brand wanted to show me how their Countertop Steam Oven works, and treat me to some pampering with a steam facial, at the Sense Spa.
If you've never been to Rosewood London, I suggest you pop in next time you're in that part of London – it's just beautiful. And the perfect place for a posh cuppa or an early evening cocktail with a friend.
The Miele event took place in Rosewood's dining room, and Frederick Forster, Head Chef at Le Pont de la Tour, was there to demonstrate some easy dishes to make in the Miele Countertop Steam Oven, with help from home economist, Cesar.
So what is the Countertop Steam Oven? Put simply, it's a super easy way of steaming food – and we all know that steaming food has lots of health benefits, preserving nutrients and flavours in a way that other forms of cooking doesn't. Scientific studies have proven that vegetables contain 50% more vitamin C when cooked by steam than by conventional methods, plus there's no need to add oils or fats to food, when you steam them.
Like many people, the only things I usually steam are vegetables, chicken and fish – so Frederick and Cesar spent the morning showing me, and the rest of the group of bloggers and journalists, how versatile steam cooking is. From cake, to yogurt to steamed rhubarb and beyond. It was inspiring!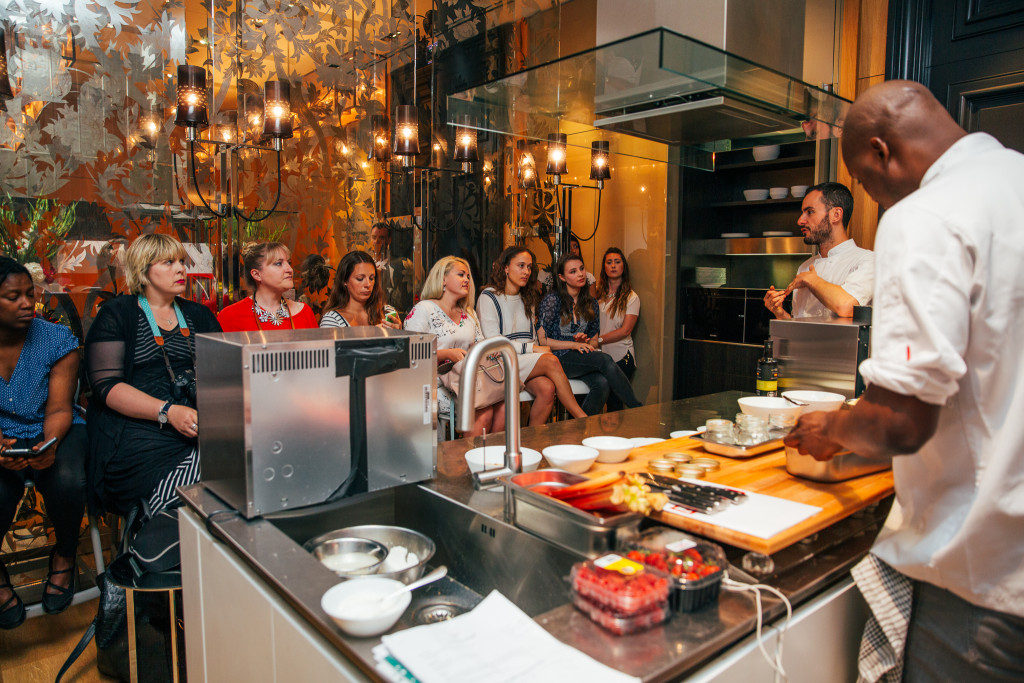 What really appealed to me, as they were demonstrating the Countertop Steam Oven, was how easy it was to use (no super complicated controls, just a temperature control and a timer) and clean (all the trays are dishwasher safe). You can imagine this kind of kitchen appliance ending up being a bit of a faff – but this one seems genuinely easy to use.
Next, it was onto the Sense Spa – an absolutely heavenly oasis in Rosewood London.
We were treated to facials, hand and foot massages and then a manicure. Lying on the day beds, in the dimly lit room was so relaxing. During my manicure, I got to have a good natter to fellow blogger Bintu from Recipes From A Pantry, and then it was back to the Rosewood dining room for lunch. Frederick and Cesar served up steamed buns and kedgeree, all made in the Countertop Steam Ovens.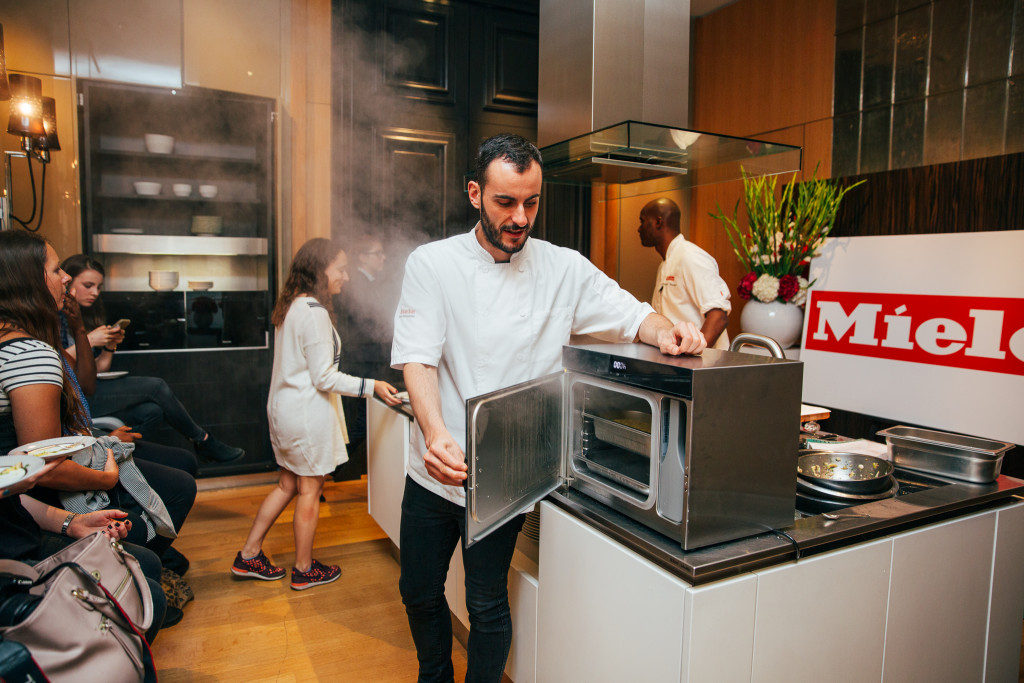 It was totally delicious – the flavours really jumped out in both dishes, a testament to the Countertop Steam Oven. I'll be trying out the Countertop Steam Oven at home over the next few weeks, and reporting back on how I've found it to use. Watch this space!
The Miele Countertop Steam Oven can be purchased by visiting www.miele.co.uk and costs £499. This post was commissioned by Miele. All views are, as always, my own. For details on how I work with brands, see my Work With Me page.