No, it's not the start of a riddle, but The Kid Who is a fab independent online shop which sells all manner of amazing things. It's the kind of site that I discover on Instagram and then lose a whole evening to browsing their store, dreaming of which things I could buy.
I'm thrilled to be working with them, over the next few months, picking out my favourite things and telling you about them. (Sidenote: Sometimes I think this whole blogging thing is too good to be true. I mean, how awesome to be allowed to select gorgeous things from a gorgeous site and then write about them?)
So what did I choose to show you…?
Well, before we get to that bit, let's just pause for a moment and appreciate the cuteness that is the packaging that The Kid Who products arrive in…
How cool? Striped paper bags, tissue paper and string, lovely little stickers that have nice messages. It almost seemed a shame to open them. But I did, and inside there was…
An OMM Design Mix and Match game – this Swedish designed game looks like it's straight out of the 1970s and reminds me of the kind of game I played as a child. You place all the cards face down, scattered on the table and each player takes turns to select a card until you manage to create three whole people. The four-year-old has loved playing this, and has also made up at least two variations on the rules too.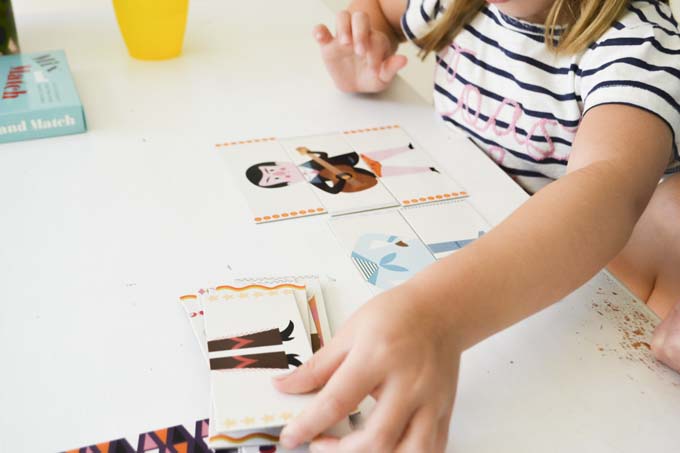 Melvin the Luckiest Monkey In The World by Claudia Bolt – they have a fab selection of books on The Kid Who, and something drew me to this one. It's got great illustrations and tells a lovely tale that teaches children about looking on the bright side of life. This has already become a regular in our bedtime story telling sessions.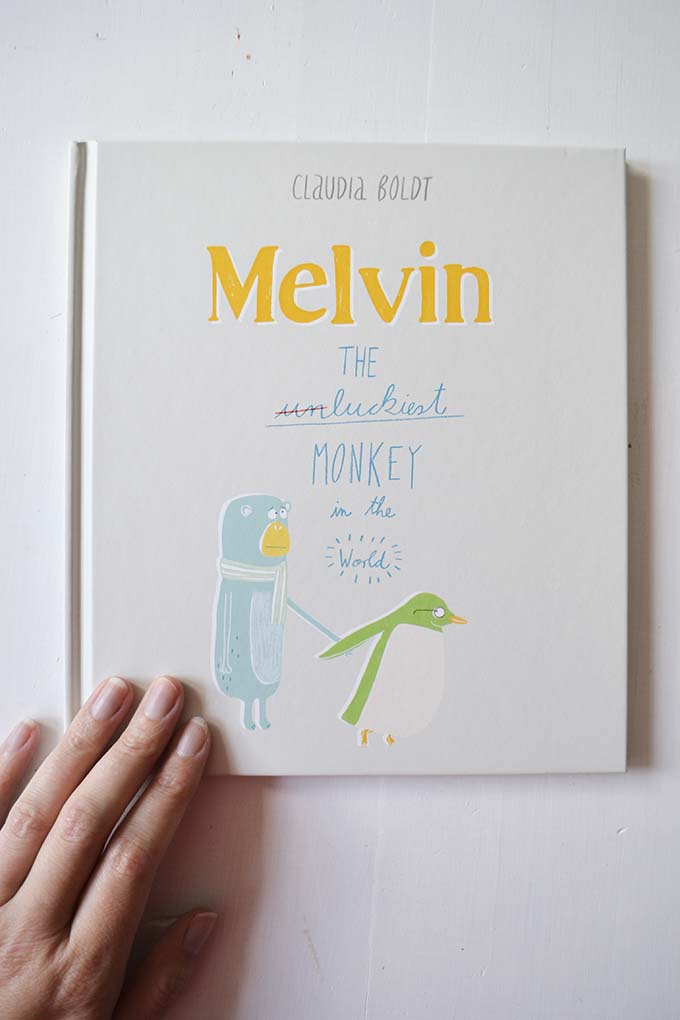 These OMM Design Studio Matryoshka Nesting Animals – designed by Ingela Arrhenius and part of the Studio Matryoshka collection from OMM Design, these nesting animals are sweeter than sweet. Piggy goes inside Monkey, Monkey goes inside Sea Lion, Sea Lion goes inside Polar Bear, Polar Bear goes inside Fox, and Fox goes inside Owl. Made from plastic, they're small (Owl is 12cm tall) and tough so little kids can play without any worry of breaking them.
A Design Letters melamine cup and a You're So Cool letterpress greetings card – I've loved the Design Letters range for ages and couldn't decide whether to get myself an A cup or get some for the four-year-old's crayons to be stored in. I might still get her some (perhaps spelling out the word C O L O U R) but I treated myself to an A cup, this time. I also picked up a letterpress greetings card which I might send to a friend, or just frame and pop up near my desk, to remind myself how awesome I am!
So what do you think of my picks? And what are you doing, still reading this blog post, when you could be over on The Kid Who, shopping?!
• Big thanks to The Kid Who for asking me to work with them and for allowing me to select these fab products in exchange for this post!