Freshly baked croissants for breakfast, endless fun at the fair and a water park perfect for the young and the brave – these are my main memories from our recent stay at Duinrell Holiday Park in the Netherlands. It's a place where family fun is at the heart of everything and the combination of simple camping accommodation with the wide variety of facilities and entertainment is a recipe for holiday success.
A few weeks ago, we travelled to Wassenaar, near the coast in the Netherlands, 45 minutes south east of Amsterdam. We were joined by our friends Martin, Katie and their daughters – I'd heard lots about Duinrell, from various friends who've been, and for ages I'd been saying to Katie: "There's this place that we MUST go to – it looks right up our street." I just knew that it would be the perfect place for a joint family holiday.
Set in a nature reserve near tree-lined streets with beautiful homes, Duinrell has camping areas, lots of mobile homes and Duinaglows (cute chalets) so whatever your budget is, they have something for you. We stayed in a Canvas Holidays Select 3-bed Superior mobile home which was cosy for two families but luckily we know our friends very well, so we didn't mind being in close quarters together! Our mobile home had a living/kitchen area, a double bedroom, a twin bedroom and a bunkbed room, plus a shower room and a little patio area with seating and a gas BBQ.
Most mornings, we started the day with a walk to the on-site supermarket to buy freshly baked bread and croissants. The supermarket was far bigger than I expected, and had pretty much everything you might need on your holiday – the bakery being a huge bonus, in my eyes! They also have mini shopping trolleys for the kids to push around, so it was never difficult to convince them to come and help buy groceries.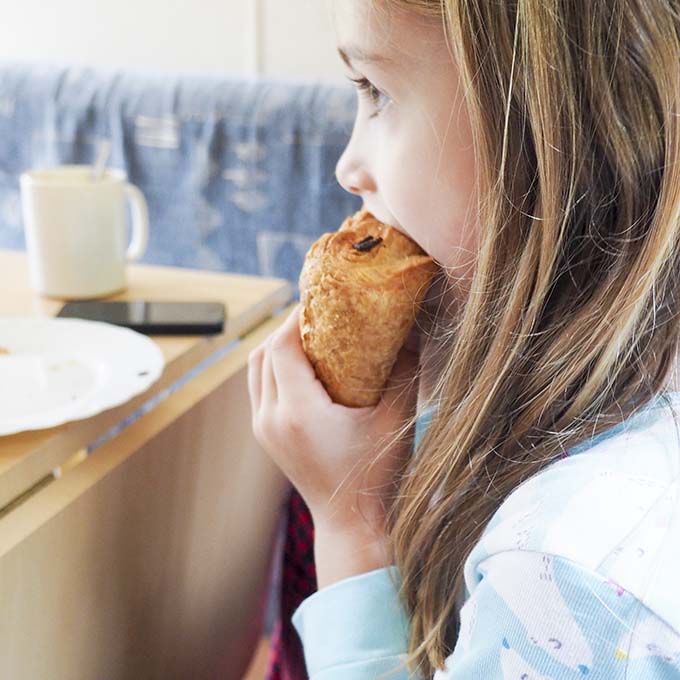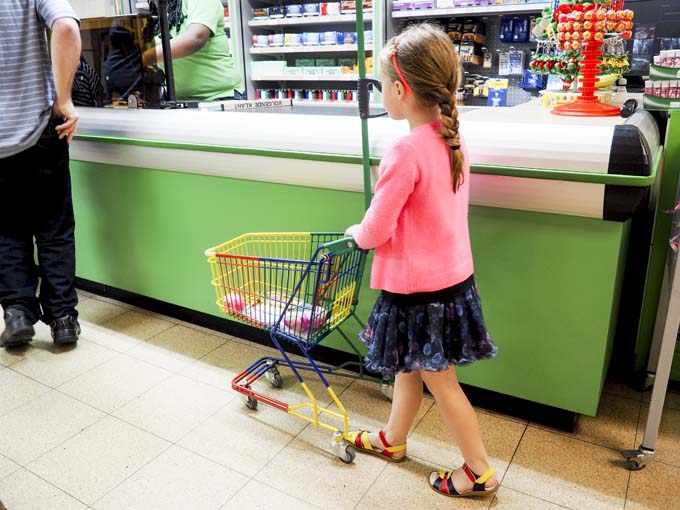 After a long lazy breakfast, with a few rounds of tea, we'd head to the amusement park – one of the best things about Duinrell is that attached to the camping areas is a large theme park that's totally free to guests. It almost felt a bit like we were sneaking in the back entrance without paying! The rides are a mix of small person friendly and grown-up-thrill-seeker friendly. Favourites with our kiddos (ages 3, 5 and 6) were the carousel, the Splash water ride (top tip: choose the covered boat unless you want to get very wet), the Rick Rollercoaster, the trampolines and little boats that you could steer around water yourself. One of the things, though, that they wanted to do again and again, was play in the play area. Typical huh! All those rides, and they were happy with slides, swings and monkey bars.
When it rained, we took cover in the Carousel cafe – quite literally a cafe with a huge carousel in the middle. Children can just jump on and jump off, while the grown ups eat pancakes and drink hot chocolate.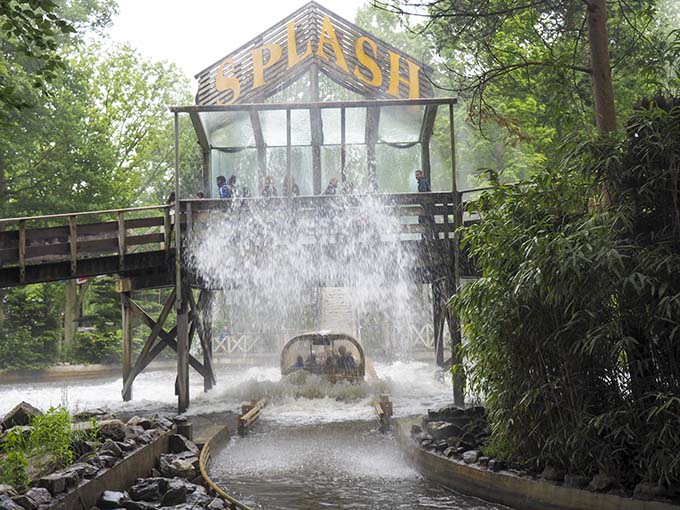 On a couple of our days at Duinrell, we spent the morning at the Tiki Bad – the indoor tropical water park. Guests can get a reduced entry into the pool (€4 per person – show your Duinrell ID to get this price) and you get 2 hours which is enough time to enjoy the waves and the flumes. We went on the lazy river at least four times and the grown ups went off to brave some of the fast flumes (not me, I'm a massive wuss, I stayed with the kids!) They have an outdoor area and a sweet little baby area which is separate from the rest of the pool and looked lots of fun. One thing to note is that any child under 120m has to wear arm bands and they're pretty strict on enforcing this. Great for safety, but even when we took armbands off one of our lot, to practice some swimming, we were told off by a lifeguard. Swimming would have to wait for another day, back at home!
The great thing about being on a camping or mobile home holiday is the choice you get, for lunches and dinners. Some days, we went back to our caravan for a lunch of bread, cheese, cold meat and salad (classic holiday lunch!) and other days, we ate out – La Place restaurant in the Duinrell Plaza is a great place to get freshly-baked pizza, salads and great steaks which they cook in front of you. The Carousel Cafe serves brilliant savoury pancakes as well as the Nutella or cream covered kind. There's also a takeaway pizza place (but we found the pizzas from here disappointing after the delicious La Place pizzas) and dotted around the theme park, there are food stands – including one selling poffertjes, which are tiny Dutch pancakes, served with butter and icing sugar. Really good!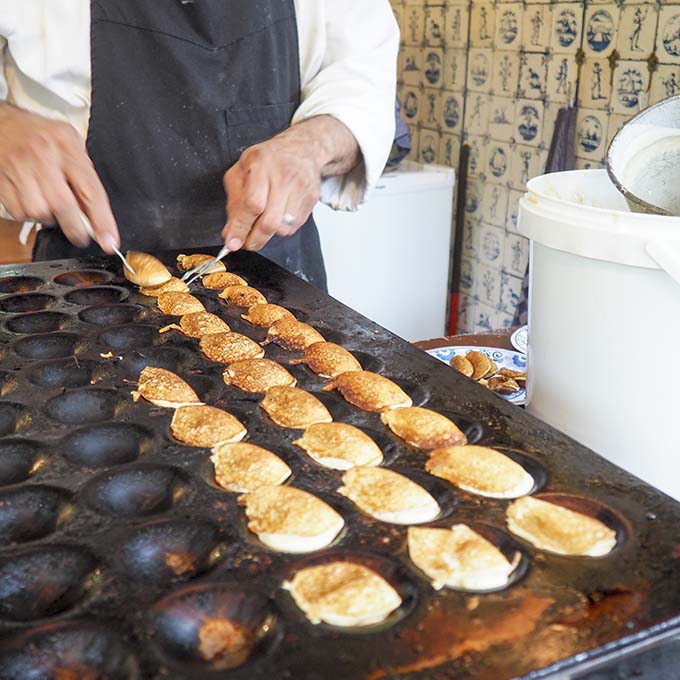 Wassenaar town centre, which is a five/ten minute walk from Duinrell, has some great places for lunch (and a HEMA which is always worth a visit!) – we loved Bagel Alley and you cannot stay at Duinrell without a visit to Luciano – they serve AMAZING ice cream, all made on site, in flavours like Salted Caramel and Kinder Bueno. At €1.20 a scoop, it got us chatting about how we really felt like the Dutch people weren't out to rip off tourists – very refreshing.
The weather in the Netherlands is very similar to the UK – our days neatly alternated between being hot/sunny and grey/wet. Being hardy Brits, we were well prepared and had packed suncream, hats and summer wear, but also wellies, brollies and waterproofs. The weather won't stop us from having fun *shakes fist at sky*.
On one of the gloriously sunny days, we jumped into our cars and drove 10 minutes to the local beach – Wassenaar Beach is wide and sandy with a few cafes and restaurants, and play areas set back from the beach. Parking is €5 per car but you can hire bikes at Duinrell and make use of the cycle paths that the Netherlands do so well – it's a 4km cycle to the beach so best attempted if you have older kids or a bike trailer for them to sit in!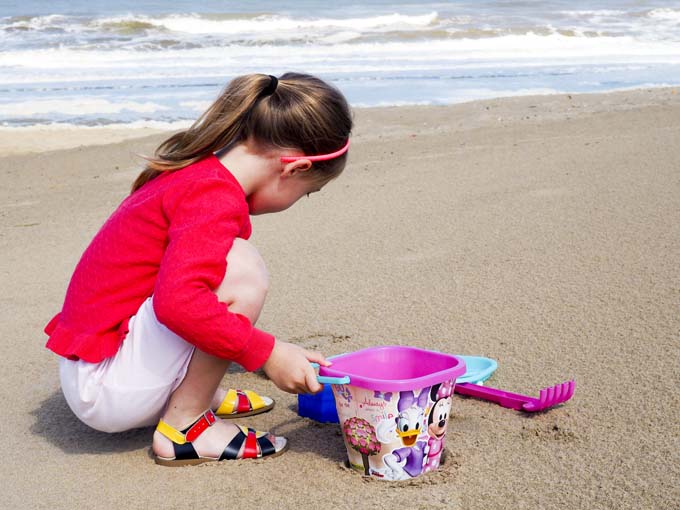 We spent a fantastic few hours at the beach – building sandcastles, splashing in the sea and playing on the slides and swings – before having lunch at De Golfslag Beach Club which has great outdoor sofa areas for lounging on, and serves tasty salads, fish and chips and cute kids' meals.
For a slice of city life, we drove to Amsterdam one day, parking in one of the P+R (park and ride) carparks and taking a tram into the centre. It was a hot and sticky day, so getting around with three kiddos was a challenge – nothing that regular drinks stops and promises of ice cream couldn't fix though!
We had lunch outside a corner cafe, watching the bikes and trams whizz by as we ate amazing fries and salads (we saw a few near misses with tourists on bikes nearly colliding with trams – eek!) In the afternoon, we wandered through the streets, across bridges and then took a canal boat tour. It was the ideal way to see the city when you have tired little ones with you – they loved getting on the boat, and when the novelty had worn off, they got busy with colouring and stickers that we'd brought with us, while we continued to enjoy the guided tour!
Our evenings were mostly spent in the mobile home – after putting the girls to bed a bit later than usual (well, that's what holidays are for, right?) we'd open a bottle of wine and play cards. One night, we took the kids to the Duinrell pub, which has a mini bowling alley and once we'd had a couple of games, kids' entertainment started with singing and dancing. There was even a karaoke session and the five-year-old belted out Carly Rae Jepson's Call Me Maybe to the packed pub. It brought back memories of family holidays, when I was young, being allowed to stay up late and dancing to cheesy European pop!
For me, that sums up the magic of Duinrell – it delivers that nostalgic feel of simple holidays from your childhood. You're guaranteed to have a good time.
Huge thanks to Canvas Holidays for inviting us to Duinrell, for the purpose of this review. 
Five nights with Canvas Holidays (www.canvasholidays.co.uk; 0345 268 0827) at Camping Duinrell, Wassenaar, costs from just £182 per party. Price based on arriving on site 10th September 2016 and staying in a Select Plus – Premium with 3 bedrooms (sleeping up to eight people).  
Canvas Holidays offers high quality family camping holidays at the finest handpicked sites for camping across eight European countries including France, Spain, Italy, Croatia, Switzerland, Germany, Holland and Austria. Canvas Holidays provides self-catering accommodation to suit all budgets, offering flexibility on dates, duration and travel arrangements.