Paid Promotion
Ten years ago I was pregnant for the first time and felt totally overwhelmed by all of the stuff that I needed to buy. Until then, prams had just been something other people had but I paid no attention to. Now I was expected to make a decision between a sea of options – do I go for the pram everyone has even though it's pricey? Do I need a lightweight one? What kind of basket space underneath do I need? Do I buy one that is compatible with my car seat? Oh and car seats! Which one is safest? And all the little things – muslins (how many?), a moses basket (or is a side of the bed cot better?), steriliser (microwave or plug in?)….. it was enough to make my head SPIN!
Fast forward seven years and I was pregnant again with my twins. We'd given away and sold most of our baby kit, and there were so many new things available that hadn't existed, first time around. But still, it felt a bit easier to wade through all of the 'must buys' because I had the experience of knowing what I'd found useful when my eldest was a baby.
For first-time parents, though, it's hard!
New research done by BMO and F&C Investment Trust shows that a whopping 100% of parents say that they bought something which they later regretted and one in eight parents of babies say they have spent more than £150 on unnecessary baby items.
So here are my top tips on saving money as an expectant or new parent…
1. Calculate your budget
Before you start making a list of new baby buys, work out how much you've got to spend. It might sound obvious but it's so easy to get carried away and before you know it, you've spent more than you realised.
2. Get things free of charge
Hand-me-downs from friends and family are a brilliant way to go. Amongst other things, we had donations of a moses basket, a sling, loads of clothing and a cot. Ask people you know with a slightly older baby or toddler – you'll probably be doing them a favour, taking the stuff off their hands!
3. Shop smart
Ask those same friends for personal recommendations so that you don't waste money – ask them what they couldn't have lived without (and what they ended up not using). You can also get a free trial of the Which? website to compare products using their expert reviews and tests – we've used this every time we've bought a new car seat, but it's also great for prams, buggies and more.
4. Buy second-hand
Check Facebook Marketplace and Gumtree – you can often find real bargains from local parents selling on kit they no longer need. The only thing to avoid buying second-hand are car seats (because you can't be certain they haven't been involved in an accident) and if you buy a cot or moses basket, it's best to buy a new mattress for it.
5. Tell people what you need!
Create an Amazon wishlist of things that you need and circulate that amongst friends and family who might want to buy the new baby a gift. Or ask for vouchers and spend them on the essentials you need.
6. Sell things once you no longer need it
Make back some of that money that you spent! Once your little one has grown out of using that bouncer chair or moses basket, sell it on. That money can then be spent on nappies, wipes and all the essentials that you'll be buying regularly.
It is inevitable though that you'll buy at least one thing that you don't end up using – BMO discovered in its research that the most regretted baby items are a breast pump, a video baby monitor, a nappy bin, a running buggy and a moses basket.
I can definitely relate to the nappy bin! We bought a really fancy one, when I had my eldest – it had a lid which you'd poke the nappy through and it would seal it in its own bag! Needless to say, it was too much of a faff, so we took the lid off and just used the base (which was, essentially, a normal bin!)
So often, these products which offer us a magical solution to a problem, end up being more hassle. Keeping it simple is often key.
My best buy, when I had my twins was a silicone breast pump which cost me £19.99. I'd pop it on one side while I expressed from the other side and it worked like magic. Super portable and easy to clean too.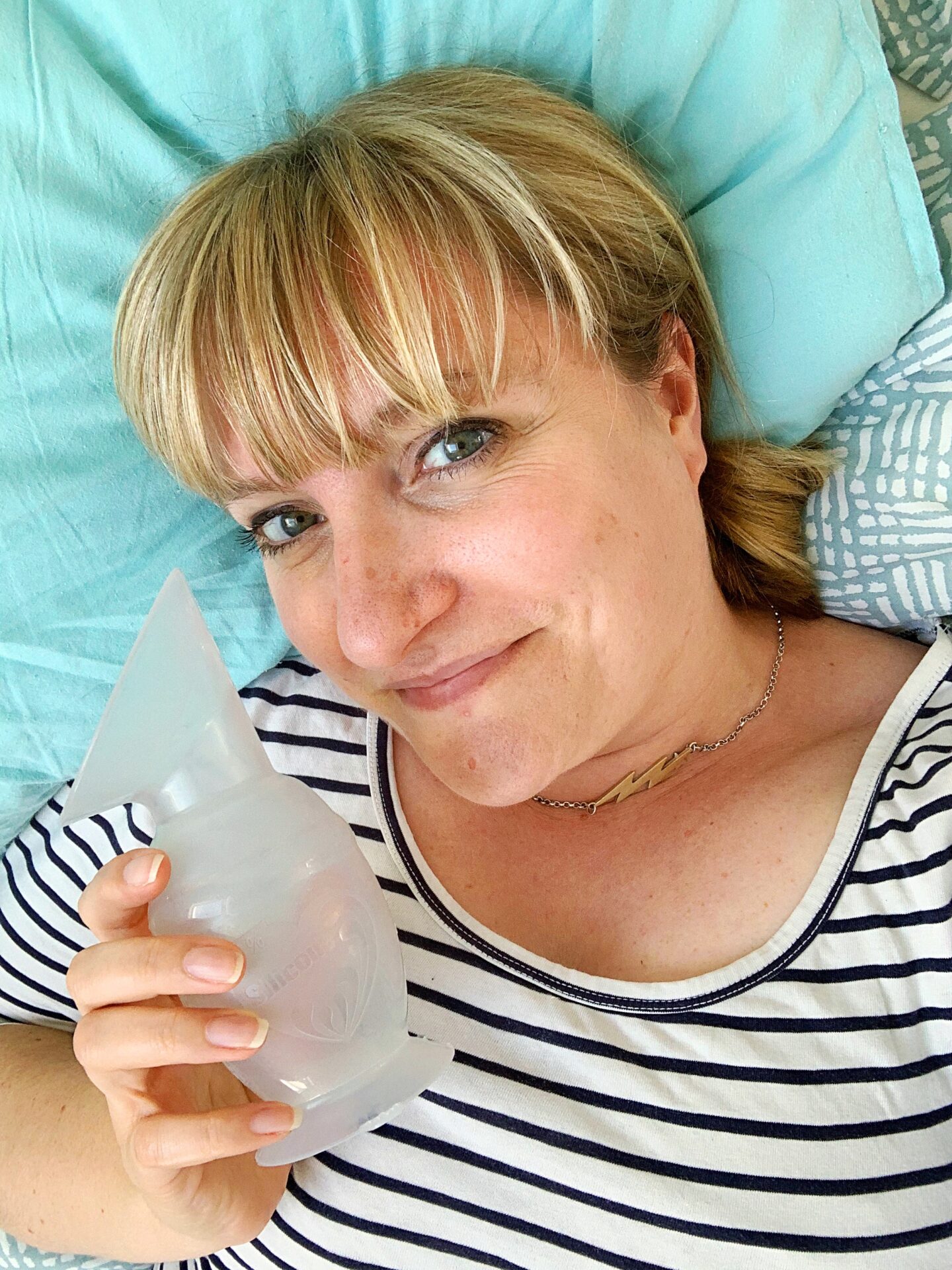 The thing I wish we hadn't spent money on is a £50 fabric wrap sling – we bought two, one for each twin, but only used them a handful of times.
Something that can give you peace of mind while you're trying to budget and only buy what you need for your baby is thinking about saving for their future. More than a quarter of parents say they had set up their child's savings account before their first birthday. BMO offers a range of ways to save for children, such as Stocks and Shares Junior ISAs. To find out more visit the BMO website.