It's a hard question to answer.
Obviously, friends and family are the first thing you think of, but if we're talking about things, not people, your mind starts racing between all of the things you use, and rely on, on a daily basis. British Gas asked me to think about this, as part of their #NotWithout5Things campaign and it was TRICKY!
1. My iPhone – I know, what a surprise! But when I think about it, I can do so much with this little thing. I can take and store photos (and memories), I can work, I can blog, I can catch up with friends on social media, send text messages to family members, oh yeah and I can make phone calls too.
2. Tea – I love a good cuppa. It's a very British thing to say, but a good cup of tea really does make most things feel a bit better. And that first cup of tea in the morning? Bliss. I'll have mine strong, with milk and two sugars please. None of that green stuff, thank you very much.
3. Flowers – these colourful things have become an essential item in my house recently. They make working from home so much happier and brighter. Current favourites: tulips.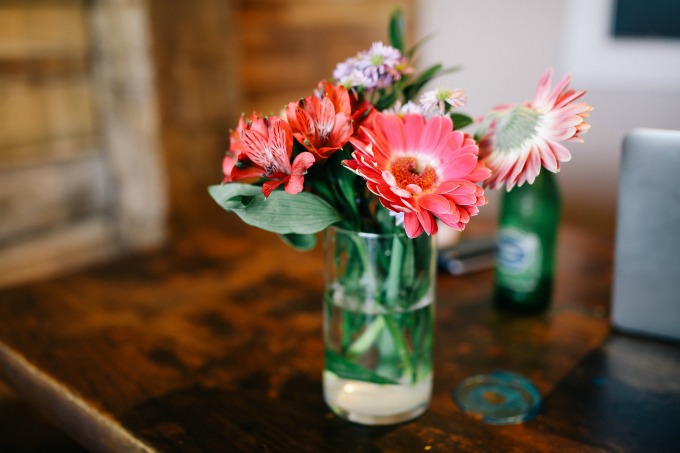 4. The Good Wife – my Netflix obsession of the moment (following on from Breaking Bad, Orange Is The New Black and Sons Of Anarchy). I'm so late to the party with this TV series, but I'm now fully on board and Alicia Florrick is my new girl crush. Give me a glass of wine, my sofa and Alicia, and I'm happy.
5. Statement necklaces – OK so I could live without a necklace, but I love how they instantly dress up the simplest of outfits. They're, without a doubt, my favourite thing for those days when you just want to look a bit smarter or that bit more on-trend.
To get people thinking about how little the real essentials like energy in the home cost in relation to those everyday essentials, British Gas created a video where they asked some people what they couldn't live without, and how much they think they spend on life's essentials like energy.

What things do you think you couldn't live without?
• Thanks to British Gas for working with Not Another Mummy Blog. For details on how I work with brands, see my Work With Me page. Images: DTTSP.