ADVERTORIAL
Since becoming a mum of three (that still sounds so weird to me!) one of the biggest challenges has been juggling the needs of them all. I know, it shouldn't have come as any surprise to me, and I guess it didn't. I always knew I'd have to balance the time I spend with each of them, and the attention I give to each of them. But that doesn't make it any easier.
The eight-year-old has only ever known life as an only child. She's had the full attention of her parents, never had to share toys with a sibling, never had to wait for a brother or sister to finish watching their TV show so that she can watch hers – but now she has two little sisters, who understandably take up a lot of my (and Mr P's) attention.
So we're trying to spend time doing fun stuff with her, like playing Monopoly or games on the Nintendo Wii. Or little trips out of the house – one of us going out for lunch with her and leave the twins at home (supervised, I hasten to add, promise we don't just leave them to fend for themselves!).
Last weekend, I took the eight-year-old on a mum and daughter date to see The Nutcracker And The Four Realms. It was especially exciting because it was our first ever visit to the brand new Vue which has just opened up at St Mark's Square in Bromley. There's been talk of a new cinema in Bromley for a long time, and as a family, going to watch a film is one of our favourite things to do, so we've been eagerly awaiting the opening of Vue.
Thankfully, it didn't disappoint. As soon as we arrived, it felt like a cool experience. Walking in, you immediately have to take two escalators down (or a lift) to get to the foyer – yes, the whole place has been built underground. The foyer has everything you'd expect  and more – popcorn and hot food, pick and mix, Coke freestyle, Avalanche ice cream, self-serve Tango Ice Blast machines and coffee, plus a bar so you can even get a cheeky wine if you're heading to see a film on a night out.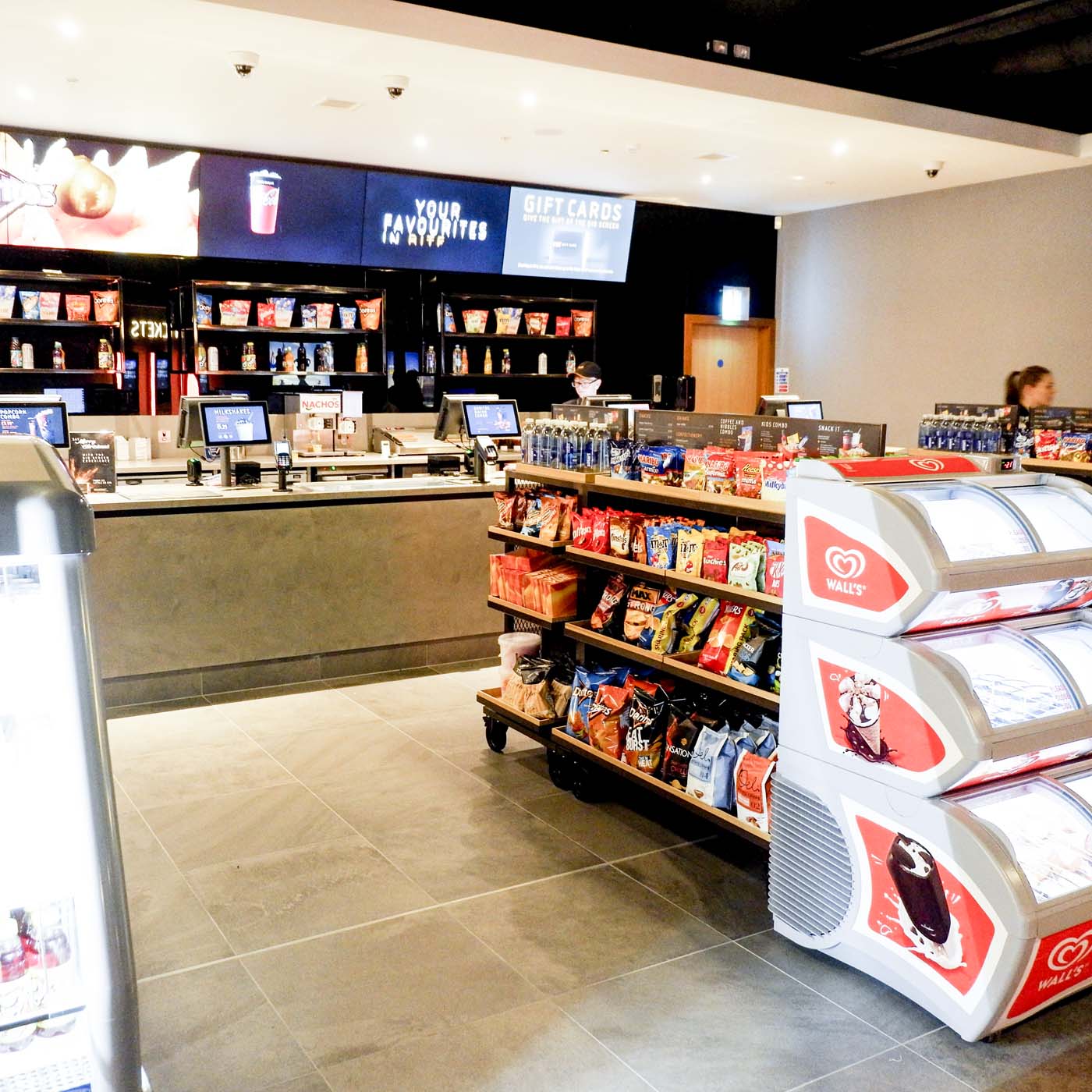 The eight-year-old's face, when we walked into the screen, was a picture. One of the best things about Vue Bromley is that every single seat in every screen is a reclining leather seat, and it was like all of the eight-year-old's Christmases had come at once. She popped her pick and mix bag onto her little table and kicked back in her chair, getting comfy for the film. Gone are the days when you sit in a cramped cinema with hardly any leg room and a lumpy seat. This felt like a properly luxurious way to watch a film!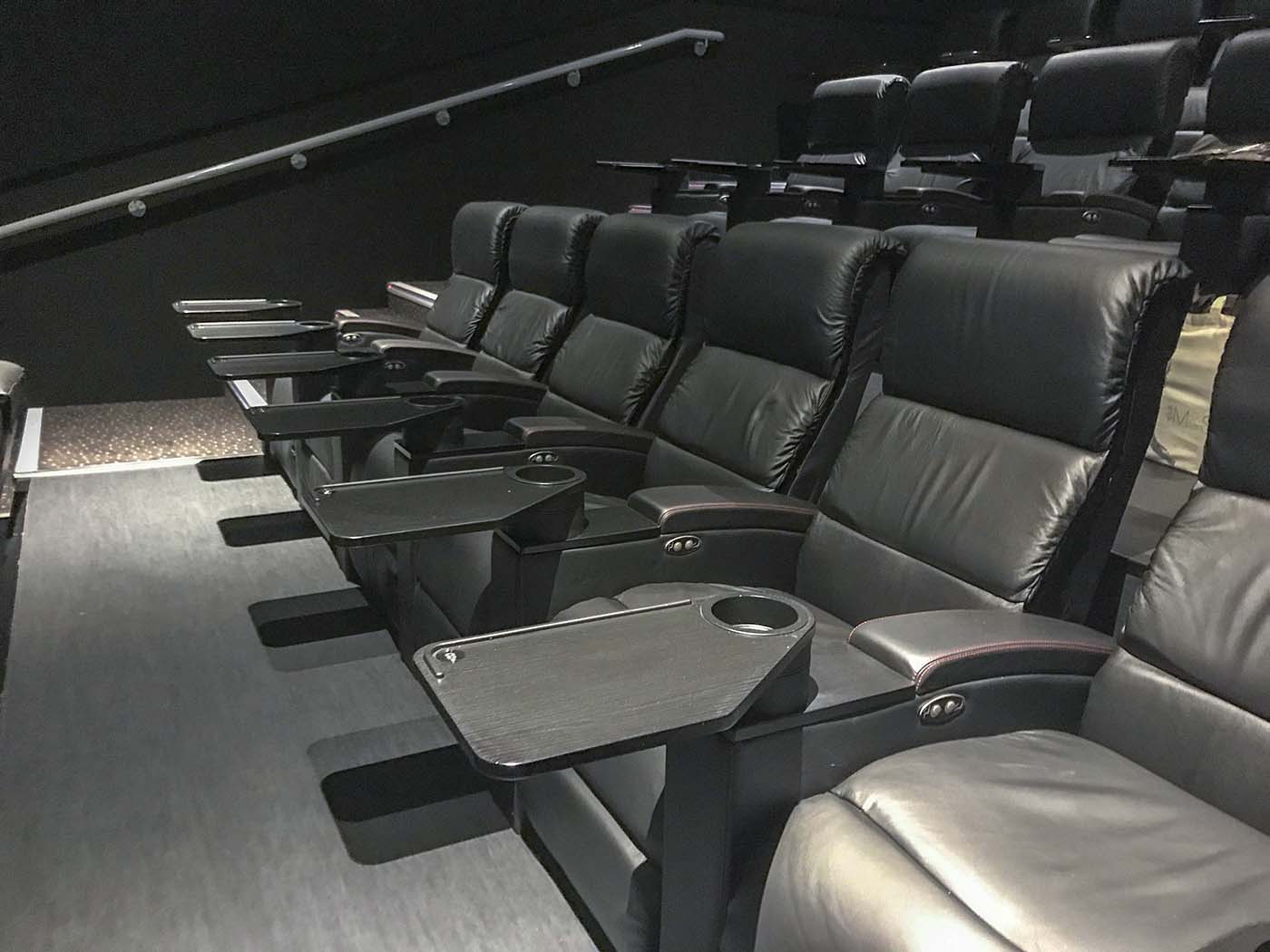 And we loved the movie – the eight-year-old was immediately transfixed by it, with the beautiful music, dancing and theatrical characters. Afterwards, we went next door to one of the new restaurants, shared a pizza and she wrote a little review of her Vue experience…
Vue Bromley: What the eight-year-old thought
"I thought Vue was really cool because it had a table with a drink holder and the table can flip round in front of you, which is soooo cool. The chairs were really big and puffy. There are two little buttons on the side of the chairs and one of them makes the back of your chair go back, and the front of your chair go up for a leg rest. The other button does it in reverse. It's great because you don't really get many cinemas that have that. It's comfier than other cinemas so you can enjoy watching the film.
"We saw The Nutcracker and the Four Realms. I thought it was really good. It was one of the best films I've ever seen because it has loads of characters and some of the parts made me jump – when Mother Ginger's suit picked Clara up. And one of the parts made me scared – when she was on the edge of the cliff and nearly fell into the water. The film we saw had subtitles and it was on a big screen. I like subtitles because you can read what the person is saying more clearly.
"I liked the big screen with the adverts in the foyer and the pick and mix section. At the end, the staff might give you a piece of card that says if you tell them what you think of your experience, you might get a free popcorn on your next visit.
"I would tell anyone who is thinking of visiting the new Vue in Bromley to go for it because it's really fun. And all the screens have the same big chairs and tables."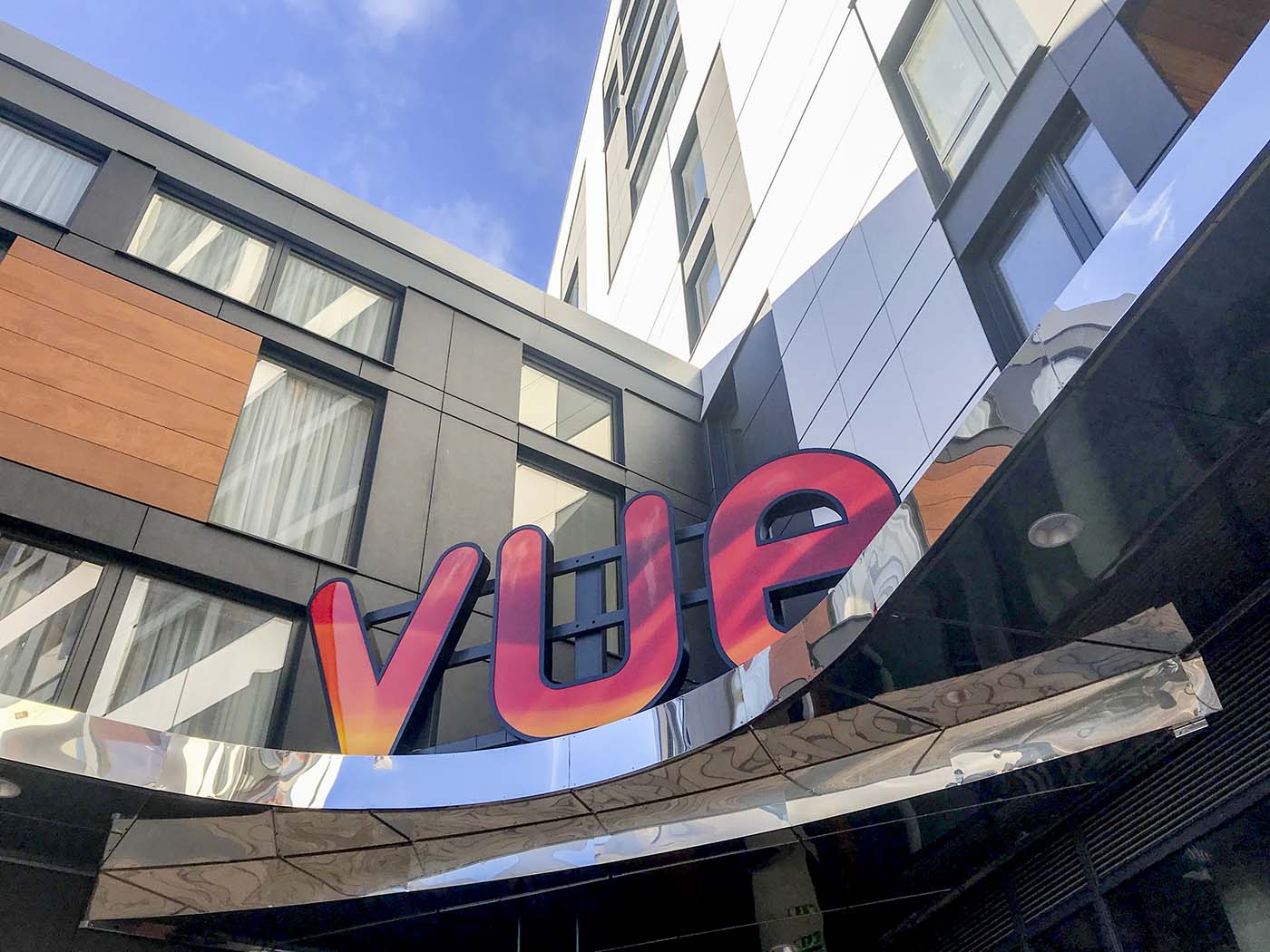 Vue Bromley: What you need to know
Vue Bromley is in St Mark's Square, which can be accessed from Bromley High Street, just across the road from Bromley South railway station. It's a really handy location with lots of local buses stopping nearby and it's only a five minute walk from the main shopping area of Bromley. There's also a 400 space underground carpark. There are some new restaurants in St Mark's Square (we ate in Pizza Express after the film) with more opening in the next few months. Vue Bromley has eight screens, showing the best of big screen entertainment and has over 672 recliner seats – it's the first time Vue has opened a brand new fully reclined site. Tickets are currently £7.99 (plus 75p booking fee) for every seat, every film and can be booked on the Vue website.
This post has been commissioned by Vue but as always, all views are my own. For details on how I work with brands, see my Work With Me page.