Meeting other mums when you have a baby can be the difference between saving your sanity or going slowly mad. Over the last couple of years, more and more groups and organisations have been popping up, bringing like-minded mums together, and one of these networking groups is Mothers Meeting. Founder Jenny Scott is mum to toddler Sonny and says her ultimate dream would be to have a community centre where Mothers Meeting could run workshops and activities for mums.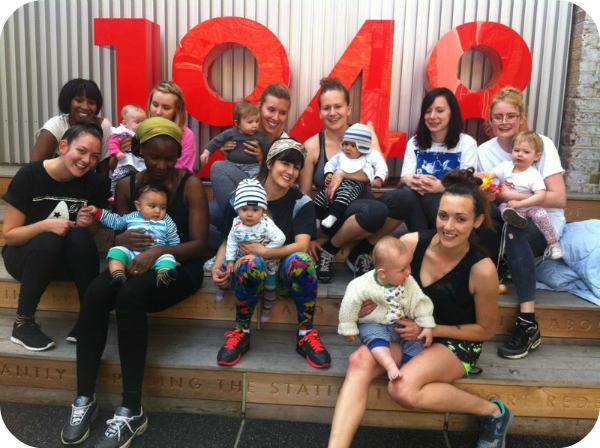 "Mothers Meeting is a group for mums who are from a creative background or just find it hard to meet like-minded mums," says Jenny. "We arrange events such as exhibition visits, lunch dates – Shoreditch House is a fave, bespoke workshops – we had one on nutrition for mums in a great shop in Marylebone called Being Content, not forgetting our makeover specials where we get mums to get their hair and make up done. In a nutshell, it's about mums meeting friends and having fun." Here, Jenny chats some more about Mothers Meeting…
Jenny, what made you set up Mothers Meeting?
"There was nothing around on or off line that inspired me and I didn't have any friends with babies. I wanted to create something I would be excited about if I stumbled across it."
How did you go about getting it off the ground?
"As a graphic designer, I had previously curated many events so it was a natural instinct to organise an exciting place to meet with an even more excitingly designed poster. I got the poster out on social media and just turned up!"
Did you enlist the help of any other mums you know?
"For the website launch, I interviewed a selection of mums for the site  that I had discovered through the internet. Apart from that, I just rely on mums turning up to MM events and sharing their love on social media."
What's been the most exciting moment so far?
"I held over 30 events in 2012 and every single one has been totally different and exciting in their own way. I always feel really excited when I know I've helped a mum feel inspired."
Any challenging moments?
"The whole life/work/baby balance is a challenge. Whenever I'm working, I feel guilty that I'm not spending it with my son."
Have any mums given your any feedback about MM making a real difference to them?
"Yes and it's one of the reasons I've kept going. I get emails nearly every day saying that I've totally excited/inspired someone since discovering the site. This makes all the hard work worthwhile."
What are you top five places/activities to do with family in London?
1. "MM x NIKE WORKOUT is an event we run 
every Thursday at 10am, 1948 London, Batemans Row, Shoreditch in London. Children are welcome. Any park is good, nothing is better than seeing my son run wild!"
2. "If it's raining, bed shops are amazing to let your toddler run riot. Everything is low and they are always quiet so you can keep an eye on their every move."
3. "The Saatchi Gallery on King's Road
 in London is a great space and always has great shows. It's right on King's Road which is good if you fancy having a look around the shops."
4. "Walking along Waterloo Bridge and the Southbank is always special."
5. "It's hard to go to restaurants with a two year old, so no place is better than arranging days out at your friends' houses."
What's your favourite family Christmas tradition?
"Chilling out and banning mobile phones."