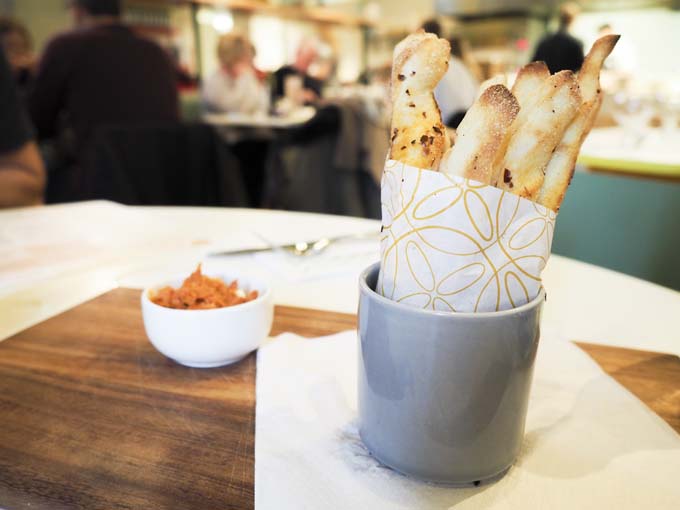 One of the things I loved most about the Christmas holidays was how our days slowed right down. In stark contrast to the hectic term-time bustle of a 6.30am alarm call (who am I kidding? Our child is our alarm call) and a mad dash to get ready and reach the school gates by 8.45am, we did a whole lot of lounging around in our PJs, long breakfasts and movie watching.
We also ate out a lot, sometimes going to our favourite local cafe for a sandwich and sometimes treating ourselves to a burger and milkshake in town. One day, in that limbo period between Christmas and New Year, we let the five year choose where we'd eat, and she said "Can we go and get chocolate pizza?" – she hadn't lost her mind, I promise – it's one of the desserts on the kids' menu at ASK Italian.
So we piled on down to our local ASK Italian – we're pretty much regulars in there, not just because of the chocolate pizza, but because the food's always great, the service is always spot on, and the five year old can watch her food being made in the open kitchen, which she LOVES.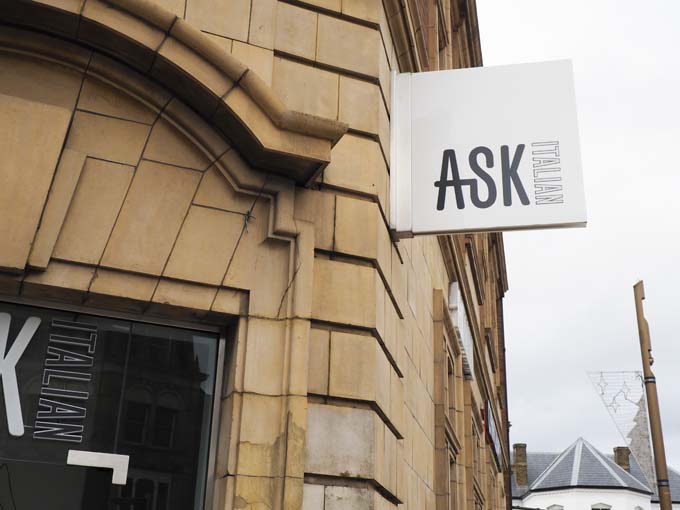 A great thing about ASK is the crudités they bring kids – cucumber sticks, carrot sticks, garlic bread strips and a dip – perfect for keeping them going while the grown ups take ages to decide what to order. They also have puzzles and colouring, which change every few months, so you're not stuck with a child saying they've done it before, too many times. The five year old always orders the same thing (spaghetti carbonara but without the sauce… don't ask) from the kids' menu which is a very reasonable £6.75.
The five-year-old watching the chefs at work
I'm a huge fan of their (fairly) new brunch menu and if we're there before it ends, I often order their baked eggs (mmm baked eggs) but failing that, I'm a sucker for their sourdough pizza.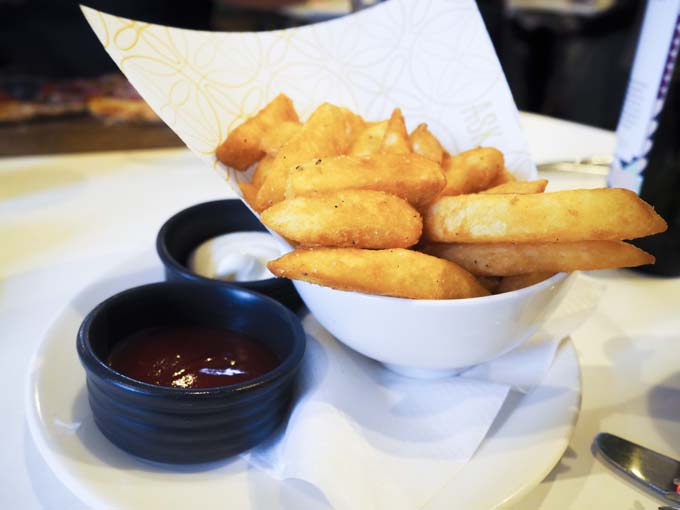 But I'd be lying if I said that the highlight of the meal wasn't the chocolate pizza. There are other options available on the kids; menu (fruit salad and ice cream) but they don't even get a look in, with us. The pizza comes with strawberries sprinkled on top and mini marshmallows and sprinkles for you to decorate yourself.
Eating out together is such a lovely thing to do, as a family – now that our little one is old enough to chat to us and not get too bored as we wait for the food to arrive. Hardly original, I know, we often play games like I Spy or the shopping game (you know, that one where you say "I went to the shop and I bought…. an apple"). We can happily while away a couple of hours at Ask. Spending time together in the holidays – or on the weekends – is so precious now that our weekdays during term time are so regimented and dictated by school.
I'm giving away a £50 Ask Italian gift card so that you can either have some fab family time (OR you know, get a babysitter and go on a cheeky little date night – no one will judge you). To enter, all you have to do is comment on this post, with the answer to this question: What's your favourite Italian food? For extra entries, you can follow me on various social platforms. Remember to fill in the Rafflecopter widget below, for your entry to count. Good luck!
Thanks to ASK Italian for inviting us down for lunch – all views are my own, natch.