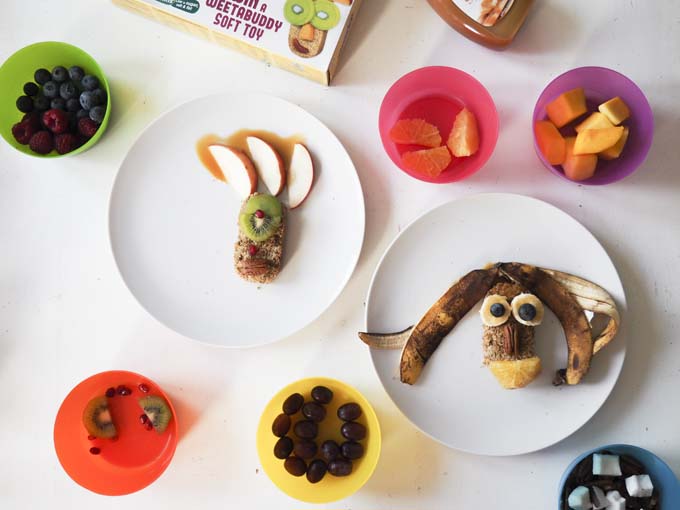 Breakfast is hands down my favourite meal of the day. I usually have porridge (or eggs on toast at the weekend if I'm feeling all fancy) and the five-year-old will often sit and demolish three bowls of cereal plus a slice of toast. What is it with small kids and their ability to eat eat eat at breakfast time?!
I'm always looking for new ways to make breakfast healthy – I went through a real fruit smoothie phase last year and we only allow the little one to eat sugary cereals at the weekend. So I've been really chuffed to have worked with Weetabix on spreading the word about Weetabuddies.
Using fruit, nuts and other healthy ingredients, we created some Weetabuddies characters with our Weetabix at breakfast. It's a great way to teach kids about eating a healthy, nutritious breakfast to kick-start their day. Watch our little video to see what our characters looked like!
You can make your own Weetabuddies – check out their website for lots of inspiration and some funny animations of their Weetabuddies characters. You can also upload photos of your Weetabuddies to their site, and be in with a chance of winning a Weetabuddies soft toy!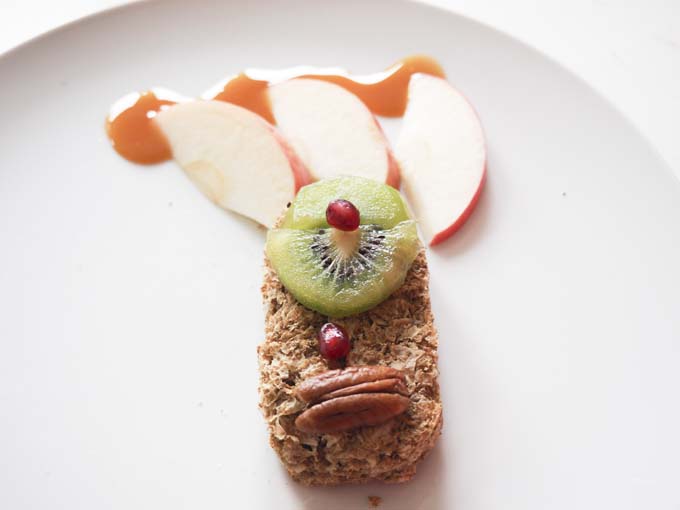 This post was commissioned by Weetabix and as always, all views are my own. Please see my Work With Me page for details of how I work with brands.