When in Rome…. do as the Romans do.
And when in Wales, it would be rude not to embrace Welsh heritage with a large dragon soft toy.
We're currently on holiday at Clydey Cottages in Pembrokeshire and we brought along our own slice of Y Ddriag Goch (that's the official name for the Welsh flag, you know). The dragon – nicknamed "Dragon" by my imaginative three-year-old – was sent to me by Ikea to draw my attention to their Soft Toy For Education campaign.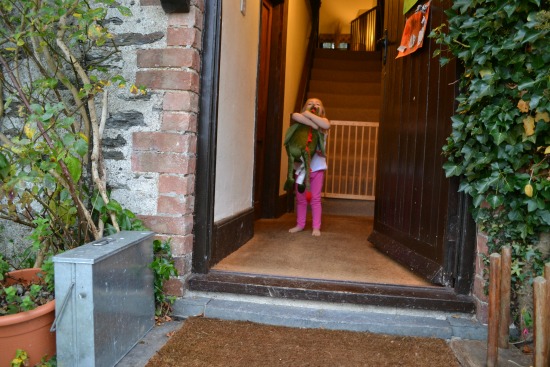 The dragon (seen being squeezed by my daughter above) can be bought for £8 in Ikea, along with a whole range of really lovely soft toys and for every soft toy and children's book sold between now and 4th January 2014, Ikea are donating one euro to support children's education around the world through both Save the Children and UNICEF.
All of the 26 toys take inspiration from children's fairytales, ranging in price from little finger puppets at £1 to a unicorn hobby horse at £9.50 (this is on my shopping list – how fab is it?). See the range over on Ikea's website – I dare you to look and not feel tempted to buy at least one. They're all so darned cute.
It's such a worthwhile cause to support and it's win-win, really. You get some gorgeous soft toys (perfect as Christmas presents) and at the same time, you're donating much-needed money to Ikea's Soft Toy for Education campaign, giving children across Africa, Asia and Europe access to better education. Warm feeling in your heart comes as a free gift.