It's four weeks since I went down to working four days a week and started spending one day a week with the four-year-old. So what have we done so far? We've visited friends and their new babies, we've gone for tea and cake at our favourite local cafe, we've met my mother-in-law for lunch and we have hung out doing jigsaw puzzles and decorating biscuits. It's been LOVELY.
Last week, we met up with one of my favourite local friends, Katrina who blogs over at Cool Bananas Blog and her son Bear. She picked us up and we drove to Greenwich. It was freezing cold and Greenwich Park was just started to fill up with tourists, heading for the Royal Observatory, as we walked through to the town centre, jumping on soggy leaves as we went. We headed for Peyton and Byrne, a cute little cafe with amazing looking cakes and cool wallpaper that makes your eyes go funny if you stare at it for too long.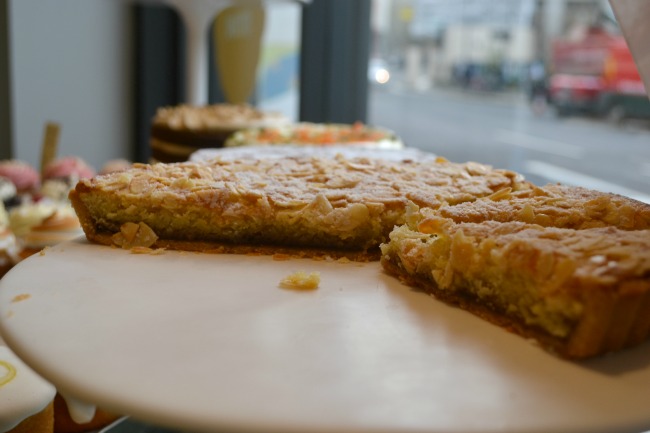 Once inside, we ordered some brunchy bits – cappuccino for me, green tea for health-concious Katrina and a selection of gluten-free goodies for her and packed-with-gluten goodies for me (the sourdough cheese and ham toasted sandwich is GOOD) – while we caught up with each other. The thing I love about Katrina is how open and honest she is. What you see is what you get. The thing I love about her little boy? He's a total ball of energy. He sat still while he munched on his chocolate cake, but once that was gone, he was up and out of his chair, wrestling with his mum and playing around.
Peyton & Byrne was a perfect place to be with noisy kids – it was buzzy and there was a good mix of families and younger/older people without kids, but no one seemed to mind our two being there. The staff weren't overly friendly, but this was probably down to being busy rather than not welcoming children there.
After our gorgeous mid-morning feast, we headed to Greenwich Market for a quick mooch then back to the park, to let the kids run off some energy.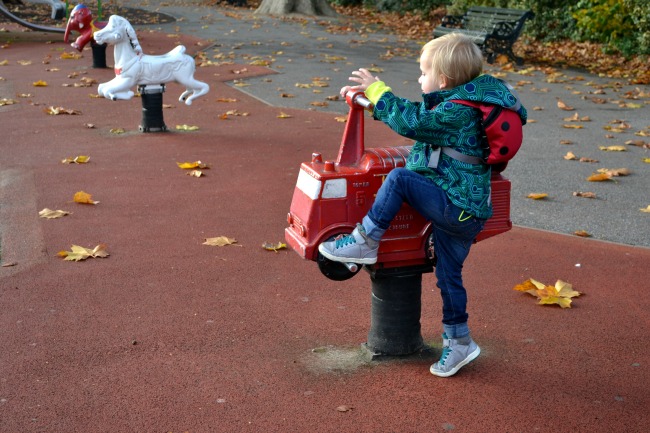 They had a ball, going on the swings ("Push me up to the sky, Mummy!") and going really really fast on the spinning roundabout. Bear then spent a good ten minutes running – full pelt – through a massive puddle, soaking his jeans through. He was happy though. And we enjoyed watching him!
I'm loving these days, spent just hanging out with lovely people, doing fun things. They'll be something to look back on next year when my daughter is at school. Who know what we'll do next week…
• Thanks to Peyton & Byrne for inviting us along to check out the cafe. We heartily recommend the chocolate cupcakes.