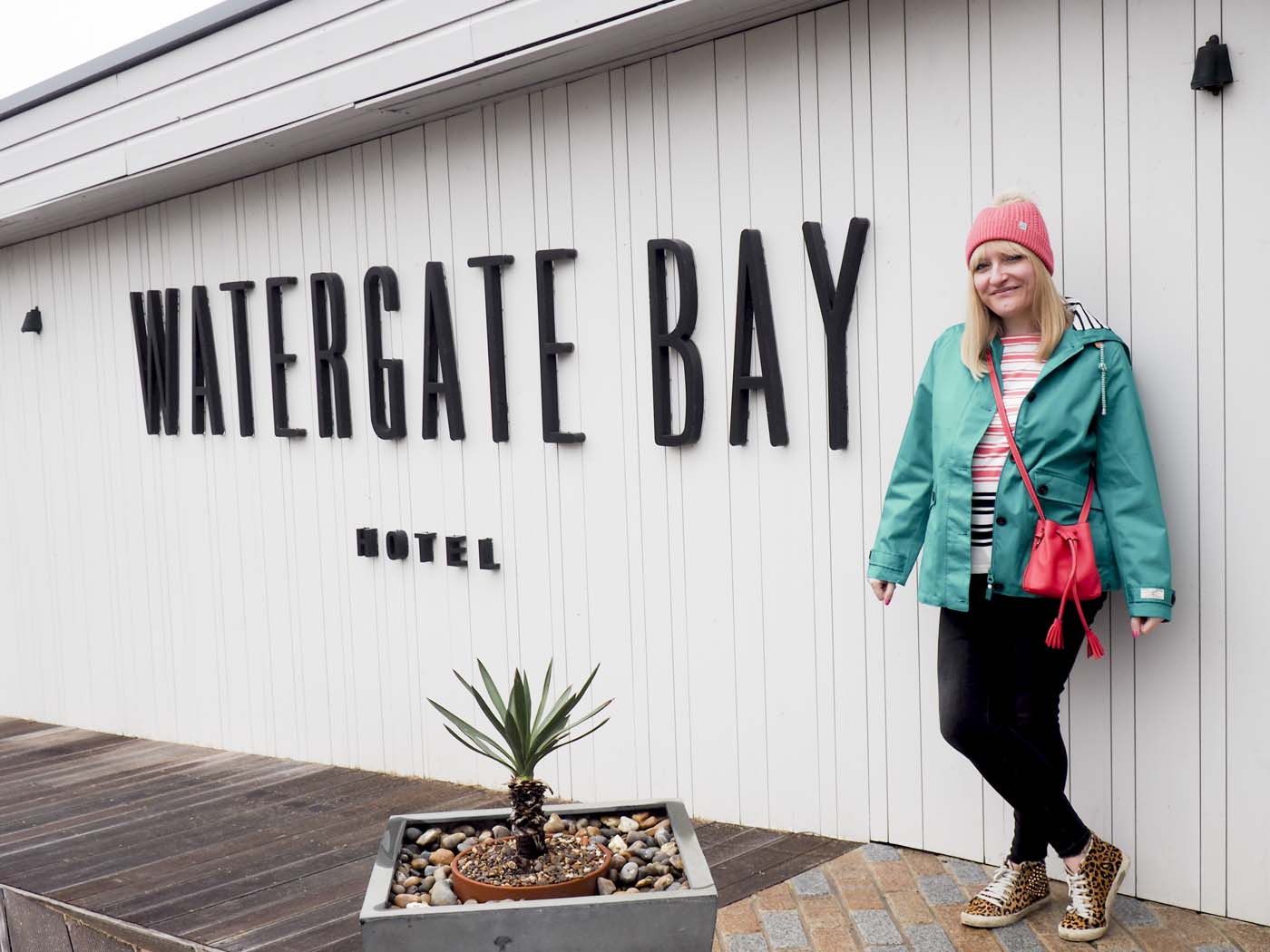 Sitting on the sand, with the warm sun on my face, watching the waves glisten under the blue sky, eating an ice cream… these are some of my favourite things to do at Watergate Bay in Cornwall. However, on my recent trip to the hotel near Newquay, the sun didn't make an appearance through the thick fog. We couldn't even see the sea, never mind watch the waves glisten and when it rained, it hammered it down.
Luckily for us, Cornwall is just as gorgeous in bad weather – it's one of the few places in the UK that I think just becomes a bit more dramatic. And even better, Joules – who invited us down to Watergate Bay for a few days of relaxation ahead of Mother's Day – kitted us out with a bunch of weather proof clothing, so we were all set to handle the elements!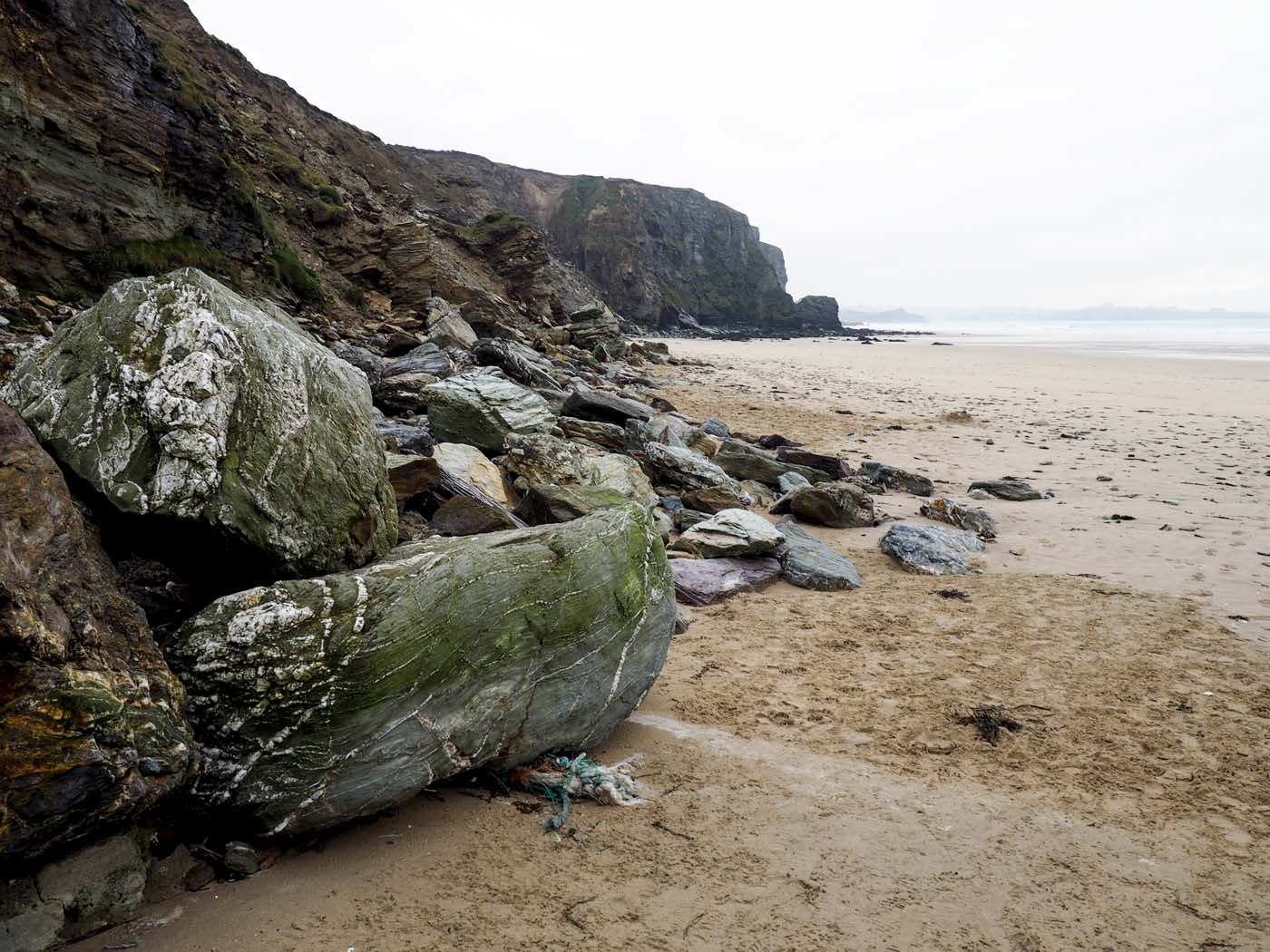 Arriving at the hotel, my room mate Molly and I settled into our room and then went to meet the other bloggers on the trip – Lucy from Capture By Lucy, Carrie from Wish Wish Wish and Anneli Bush. We had a gorgeous lunch overlooking the foggy beach and got a sneak peek at some upcoming summer pieces from Joules.
Watergate Bay – if you haven't been yourself – is the ideal place for a relaxed retreat from the real world. It's been one of my favourite hotels since I first stayed there around nine or ten years ago. The hotel is perfectly placed, in a bay just north of Newquay and ten minutes' drive from Newquay Airport. The decor is somewhere in between surf chic and cosy luxe, with an abundance of seating areas for reading the paper, sipping a G&T or just looking at the view.
Our room – which had a sea (fog) view – was decked out in soft Joules floral bed linen, grey blankets and quirky seaside themed cushions. The balcony was the perfect place to have a nice cup of tea in one of the Joules mugs in the room.
After an afternoon of pampering in the spa area, we had a gin tasting session with Tarquin's Handcrafted Cornish Dry Gin (drinking the prettiest gin and tonics ever!) before dinner in Zacry's private dining room. There, the wine was flowing, and the food delicious.
The following morning, breakfast was all about DIY waffles – Zacry's has a number of waffle irons with instructions and plenty of maple syrup to help yourself to. Despite the low cloud, the restaurant was filled with light, thanks to the floor to ceiling windows, and I loved the cool mid-century diner feel to the place with booths, monochrome tiles on the floor and turquoise cups and saucers, ready to give me a caffeine hit.
Not far from Watergate Bay is the beautiful harbour village of Padstow – well known for Rick Stein's restaurants and businesses there, it's a lovely place to wander around. We headed to the Joules store, tucked away on a small street near some brightly coloured homes and other shops. After some retail therapy, we spent an hour exploring – Molly and I found some pretty walls and houses to photograph before grabbing a coffee and wandering around the harbour. It wasn't until we were about to leave, however that I found the best thing about Padstow – a street that has three (three!) pasty shops in a row! You can't beat a proper Cornish pasty!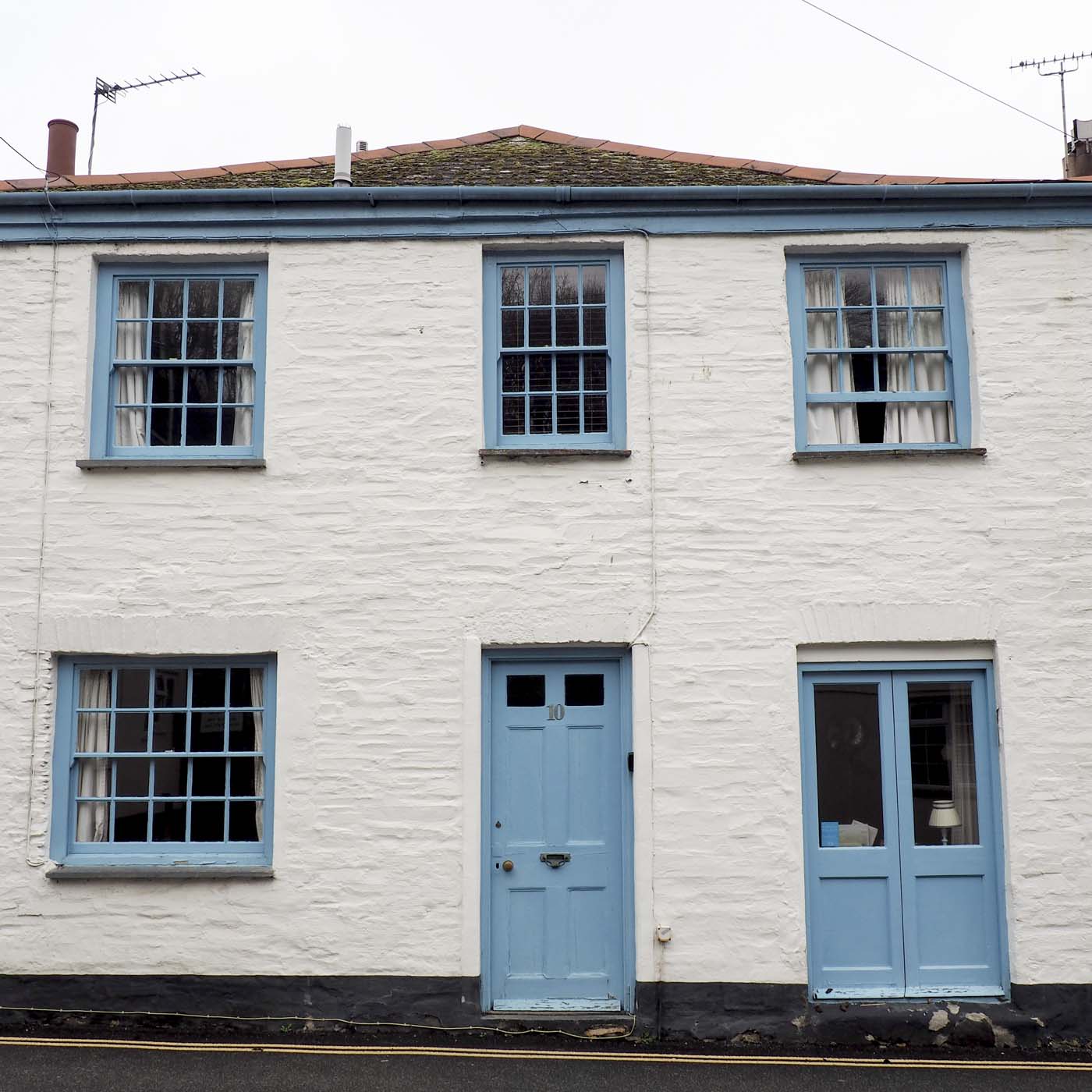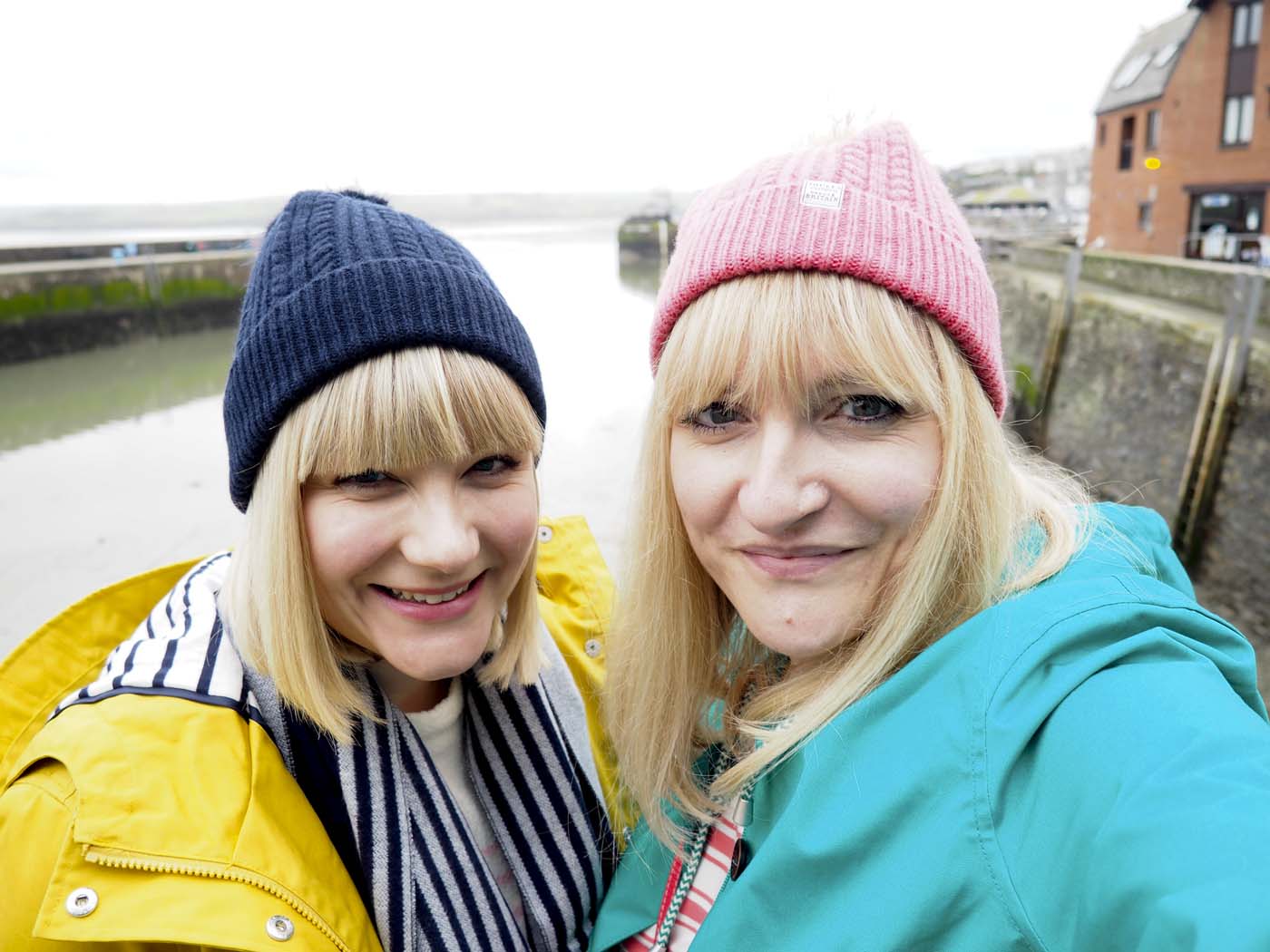 Back at Watergate Bay, we headed to The Beach Hut for lunch – their beachside cafe which served up an amazing burger and homemade coleslaw. I've dreamt about that burger since I ate it. Sitting next to Carrie from Wish Wish Wish and her lovely mum, we chatted about cameras (she loves her Fujifilm) and trips, careers and uni, and people we knew in common.
The afternoon was all about pampering again (apart from a few energetic types who went Nordic Walking instead!) The facial I had was incredible – it left me feeling so relaxed, I had to sit in the lounge area for ten minutes drinking water before I could make it back to my room. Luckily, after a couple of hours, I felt more alive which was just as well, as we had a jewellery making workshop to attend. Now, I'll admit, when I saw that we'd be doing this, I pictured threading beads onto a necklace. But no – we were designing and making actual rings with Workbench London. We carved our design into a wax ring which will be made into a silver or gold ring by the experts. It was so much fun and very cool!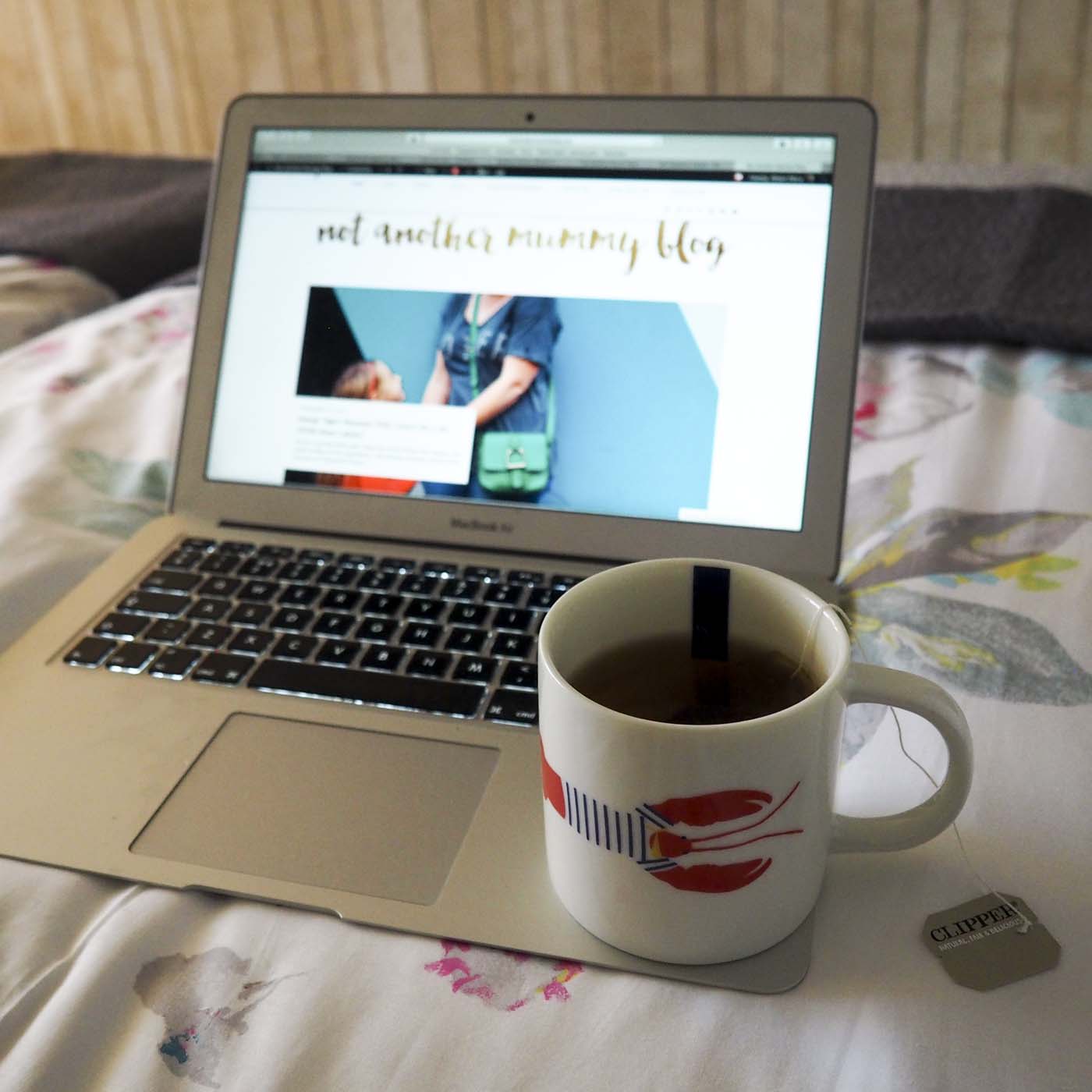 Dinner that evening was at Jamie Oliver's Fifteen which is just across the carpark from Watergate Bay, overlooking the beach. I've eaten here a few times and it's always brilliant. Molly and I shared a steak, after having steak envy the previous night, and then Molly shared a dessert with Anneli. You can tell we were all getting on well when we were sharing food across the group!
A few bottles of wine and cocktails later, it was midnight and we sang happy birthday to lovely Joules PR Nikita (she was only a BIT embarrassed – luckily for her, we were the only ones left in the restaurant!)
When we woke up the following day, the fog had cleared at last! Molly had to head off before breakfast and I took the opportunity to go down to the beach for an early morning stroll. There was a golden light to the beach – probably the sun straining to get through the last of the clouds – and it was mild enough to leave my jacket indoors. It felt like spring was trying REALLY hard to make an appearance.
After breakfast and more chat with Lucy and her fab sister, it was time to pack up and head for Newquay Airport – and reality. I felt relaxed, happy and utterly spoiled – the sign of a fantastic trip?
Huge heartfelt thanks to Joules for inviting me to Watergate Bay, and for spoiling me so much while there. It was such a fantastic few days! Check out the clothing worn by me and Molly here and check out Watergate Bay here! Fancy seeing more? Watch my video of our trip!