When I was little, one of my favourite things to do, on a Saturday afternoon (when there was nothing on TV apart from football or wrestling) was sit myself on the living room carpet, open the cupboard of one of the big mid-century dressers we had, and look through the family photo albums. Big, with thick spongey plastic-covers front and back, they had page after page of baby photos and toddler photos of me and my brother.
Nowadays, most kids won't ever experience this. Our family photos are mostly on smartphones, laptops, memory cards, external hard drives and if we're lucky, a few will be printed out and in a frame. But despite having fewer photos on display than we used to, we're actually taking more photos of our families than ever before. Thanks to having a smartphone on us, whenever we go out, it's so easy to snap away, capturing special moments as they happen – whether it's your little one petting a chicken at the local farm or sliding down a zip wire at the park.
A few years ago, I decided that I wanted to up my game a bit, when it came to photography – my smartphone was fine but it wasn't really cutting it anymore. I jumped straight to a DSLR camera (and rarely took the thing off 'auto') but I've recently been trying out a camera which is the ideal next step if, like me, you want to take better photos but don't have the time/technical know-how to use a DSLR properly.
The Fujifilm X-A3 has so many features that make taking brilliant photos really easy. Even when it's on the 'auto' setting (SR+) it takes photos with a lovely depth of field (that's that nice blurred background in case you weren't sure) and if you feel like playing around with aperture and shutter speed, you can do that too.
It's a lovely looking camera – with a  vintage feel to it. I've had a few comments from people in coffee shops when I've had it on me – they ask if it's a new camera or an old one. The pink colour won't be for everyone but it also comes in black and tan too.
It's really easy to set up and get going quickly – you charge the camera by simply plugging the charger straight into the camera, and either plugging into a wall socket or the USB connection of your computer. It's very intuitive to use – the battery and memory card slots are easy to find and after a quick read of the manual, you're good to go.
When I first started taking photos with the Fujifilm X-A3, I was surprised by how light the camera felt – it's easy to hold it in one hand and it's small enough to be tucked into my handbag.
So far, the features that I'm loving the most are:
• The flip up screen – this makes taking selfies so easy. The screen slides down, then flips up to face you – just remember to look at the lens when you take the photo, otherwise your eyes will be looking up!
• The touch screen mode – simply touch the screen and the camera will focus on that thing and take the photo. This is really handy when you're taking photos of people and you don't want the background to be in focus while the people are blurred! You can also zoom in and out by 'pinching' the screen when the camera is in this mode, and swipe left and right when you're viewing photos too.
• The Fujifilm Camera Remote App – using wifi, the camera connects to your smartphone and you can not only see what the camera viewfinder sees, on your phone, but you can change settings and activate the shutter release too. So handy for taking family photos – you can get into the shot, set it up using your phone, pop it in your pocket and take the photo!
• Video – you can make short home videos with the camera too and the quality is amazing.
I'm still getting to know the camera properly but I'm LOVING playing around with it and learning more about what it can do. Watch this space….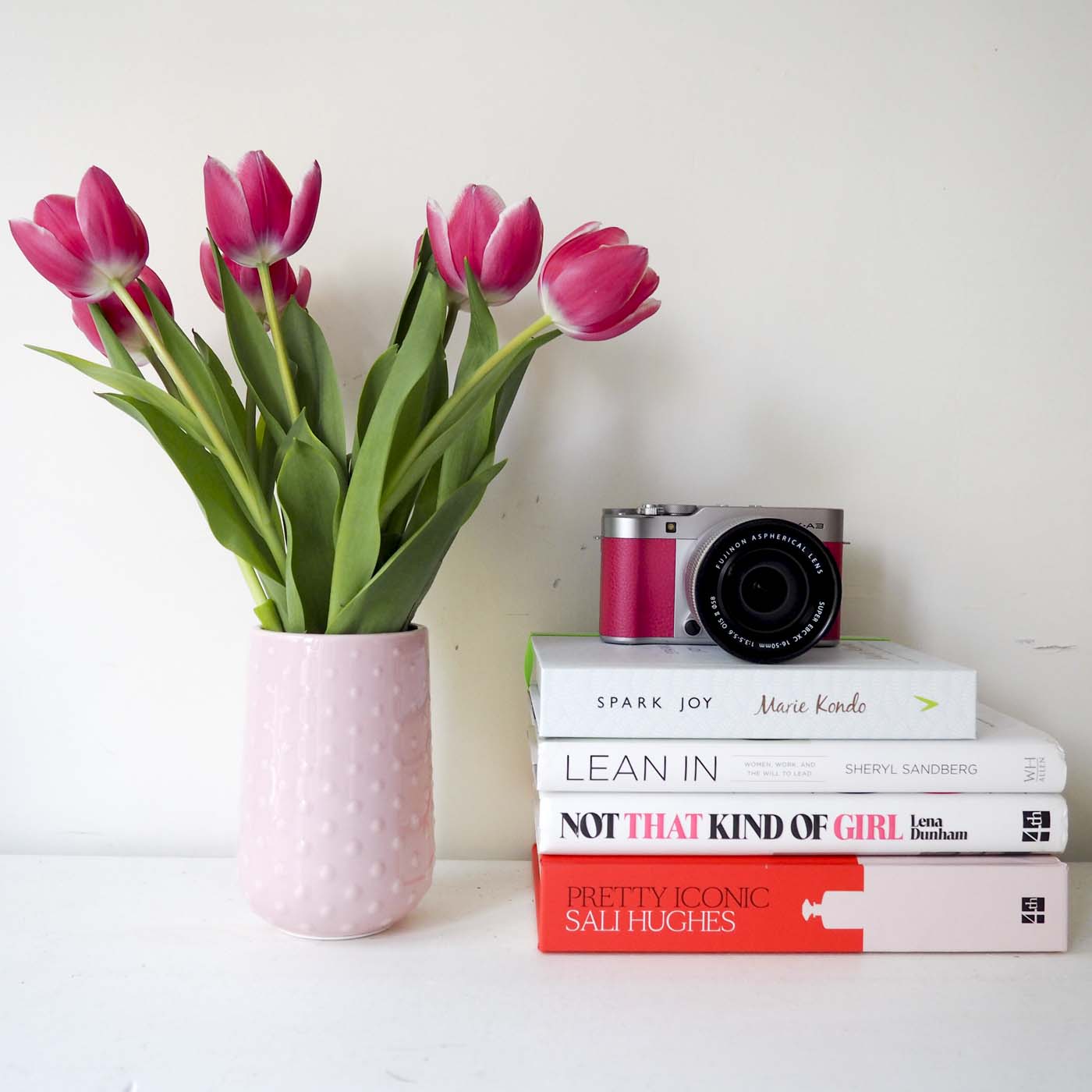 I'm working with Fujifilm and BritMums in a paid relationship, showcasing the new X-A3, a mirrorless digital camera perfect for people who love taking pictures. Find out more here.