Do you know anyone who doesn't look good in animal print? I don't. What was once the signature print of Corrie barmaid Bet Lynch is now a serious style staple. So in the second of my posts about my favourite Autumn/Winter buys, I'm talking leopard print love.
This skirt from Next is my current favourite thing – it's made of an almost furry material so it's nice and cosy in the cold weather and it's a bit like wearing a teddy bear! (What's not to like about wearing a skirt that's like a teddy bear?)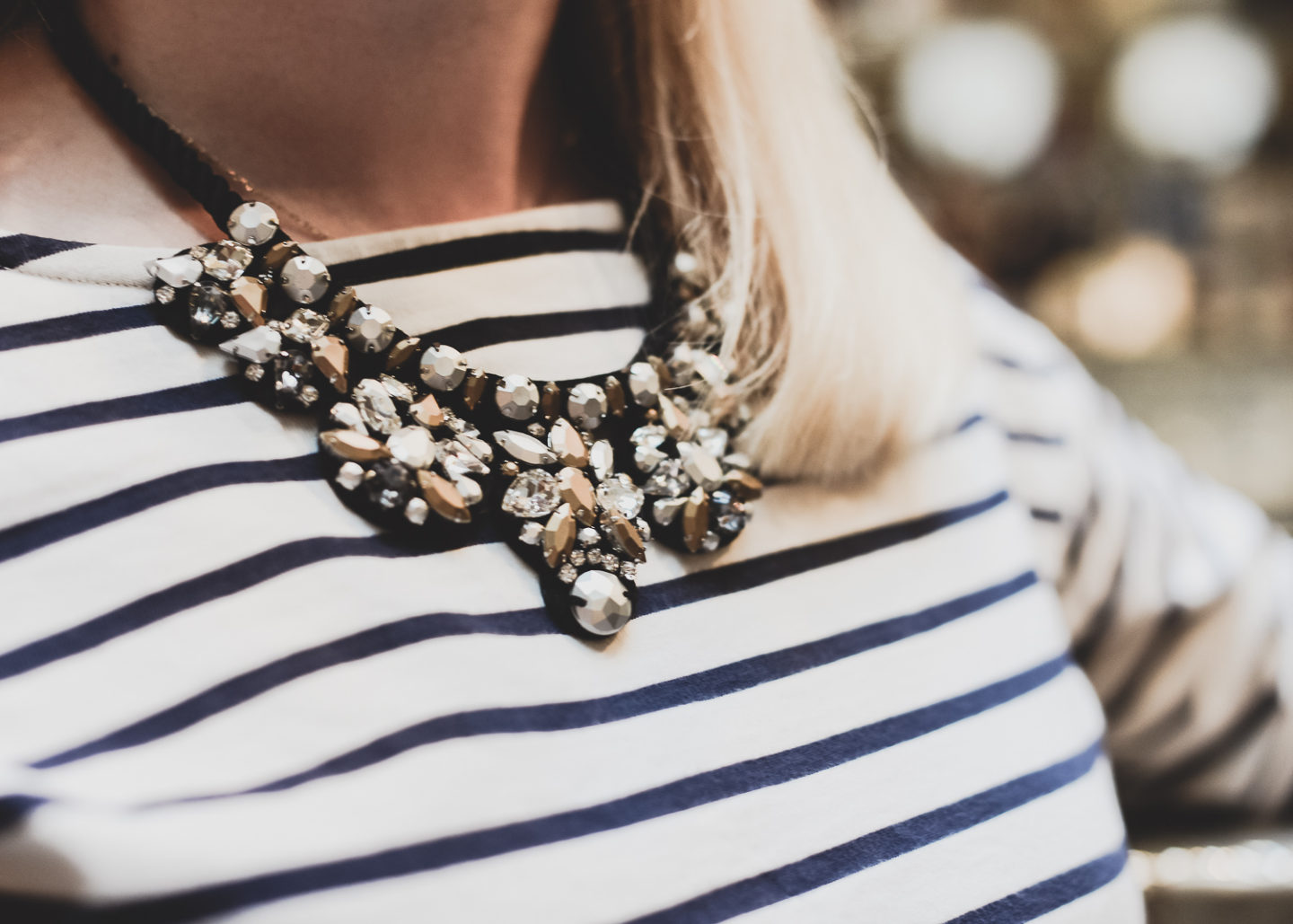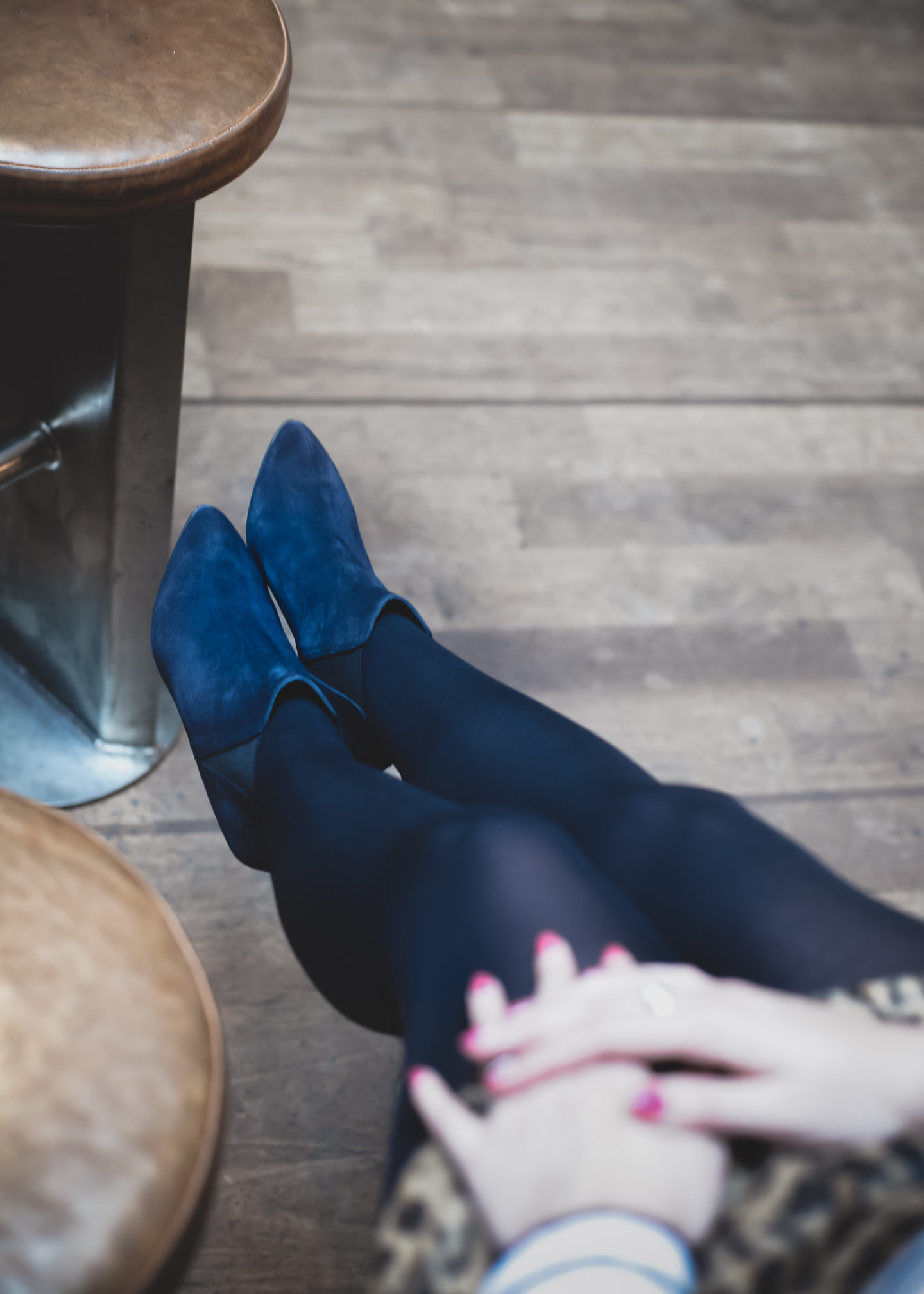 Animal print skirt c/o Next // Breton top, Boden // Necklace, Marks & Spencer (old season, similar here) // Boots c/o White Stuff
I've seen enough fashion bloggers, over on Pinterest, wearing leopard print and stripes to know it's a print clash that works so I've been wearing this outfit a lot recently. These White Stuff boots are the ultimate for a night out at this time of year, by the way – they keep my feet toasty but the navy blue suede and pointy toe make them look glam. (Ooh and I'm going to be over on the White Stuff blog soon, talking about my favourite shoes for the festive season – I'll let you know when it's live.)
By the way, I think now's a good time to mention that I feel like the biggest wally posing for photos like these, and sharing them here. I don't have delusions of being a fashion blogger, but as I've mentioned before, I do think there's a need for more everyday 30-somethings like me who like not too 'out there' outfits to share what we're wearing. I've started sharing the sizes of what I'm wearing too, as it can be hard to know which size to buy. The Next skirt here is a size 16 (I originally tried a 14 as my size 14 jeans from Next are actually very roomy on me but the 14 was mega tight on me and the zip was straining – not a good look!) and the Boden Breton is a size 16.
I've also treated myself to a new leopard print coat from Primark and there are a few other animal print buys that have caught my eye, on the high street. Click on the pictures to buy…
Photography: SarahLou Francis