A few weeks ago, I met up with a lovely friend (and fellow blogger) Katrina for coffee, and wander and lunch. She's one of those friends who you just talk and talk and talk with – you know when the conversation never runs out and you jump at great speed from topic to topic and set the world to rights as you go?
We hadn't seen each other in a few weeks, so we made plans to meet up. We both live in South East London (shhhh we actually live in Kent, but we both pretend we live in London) so we jumped on the Overground up to Shoreditch High Street and pounded the streets, looking at street art, mooching in a couple of book shops and chatting as we went.
I took my DSLR camera but ended up mainly using my iPhone, so these photos aren't great quality but we had fun spotting fun places to snap.
After a while, we stopped for coffee and some brunch at Albion Cafe, which had a fab breakfast buffet situation going on and had some gluten free options for Katrina.
Then we wandered some more and took some more photos as we walked and chatted. The colours around Shoreditch are just incredible. I bet the people who work, or live, around there don't even notice it any more (and we did get a few withering looks from the locals as we snapped away).
I think we walked further than we thought as it wasn't long before we were hungry again and we headed to Boxpark and had the most amazing pulled pork and brioche bun with pickles. Seriously good.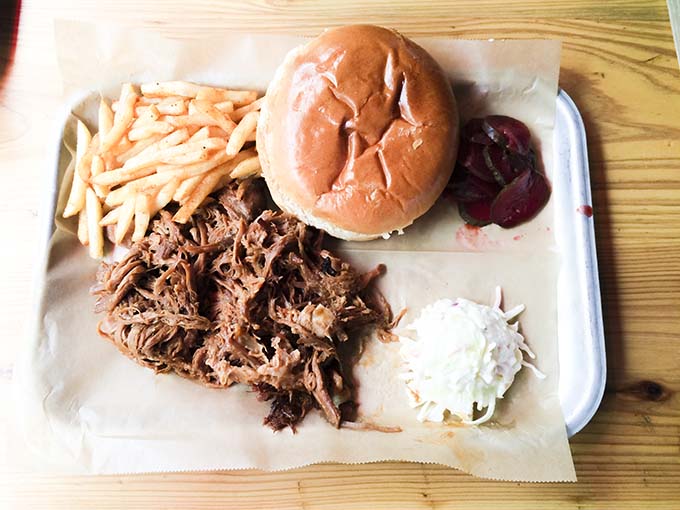 I was keen to find some Camille Walala street art while we were there, so we headed up towards Old Street where we knew there was an amazing building she's painted – I think it's a TV company that has the office space inside. Isn't it fab?
And of course, I couldn't leave the area without posing like an idiot in front of at least one wall. So I made it a wall that had a large A for Alison on it. Totally normal behaviour, I don't know what you're talking about…
Which part of London is your favourite, for a wander?