[AD – PAID PROMOTION WITH THE GLADES, BROMLEY]
I've realised that the golden equation of school holidays activities is this:
FUN + FREE + EDUCATIONAL = PERFECTION
Brilliantly, the You, Me & The Sea event currently on at The Glades Shopping Centre in Bromley, ticks all of the boxes. Following on from this post on 18 free (or cheap) things to do in the school holidays, we went to properly check out one of the activities that I mentioned. We kind of knew what to expect after having been to last year's brilliant Heads, Shoulders Knees & Toes activity.
This interactive session for children aged five to ten promises to teach them about the marine world, famous explorers, the history of maritime travel, plastic pollution and more. So did it deliver?
When we arrived, we were greeted enthusiastically by 'Sea Captains' who handed out all-important life jackets for every child – after all, you can't go on a deep sea adventure without one, right? Once they'd been taken for a sail on a wooden pirate ship, the Sea Captains took smaller groups around the different exhibits, where the kids learned about different types of boats and the history of how people travelled by sea, how boats see in the dark (did you know that early lighthouses were made of wood and they had a fire lit at the top, for boats to see? Not very sensible if you ask me…), how divers breathe under water and what all sorts of equipment does, from a compass to a barometer to fog horns.
They learned all sorts of fascinating facts (did you know that when a starfish loses a leg, it can grow it back AND the old leg can turn into a whole new starfish?!) and were taught about famous explorers in history like James Cook and John Cabot, and the things that we have today – like bananas – thanks to people like them travelling the world and bringing things back.
After learning about looking after our oceans, and thinking about rubbish we drop, what we recycle and the plastic we use, the sea explorers were taken off by the Sea Captains to go on a submarine journey. Once they were safely back on dry land, the 40 minute session ended with a 'gradu-ocean' where they were all given certificates.
The eight-year-old loved the whole activity, thanks to the excellent Sea Captains who did a brilliant job keeping all of the kids fully engaged, answering questions, and keeping it all fun and interesting throughout. The BEST bit about the whole activity though is that you can drop your kids there and head off to do some shopping or have a coffee, you don't even have to wait at the activity for them. That's the dream, right?
Afterwards, as we sat in Wagamama having lunch (one of the eight-year-old's favourite places to eat), she munched on a chicken katsu curry and continued her marine life education by reading a book about sharks. She read out some amazing facts to me and then she came up with a great idea…
"You know, if I was in charge of a supermarket, I'd charge £10 for a plastic bag. That way, it would make people remember to bring their own bags and it would be better for the oceans."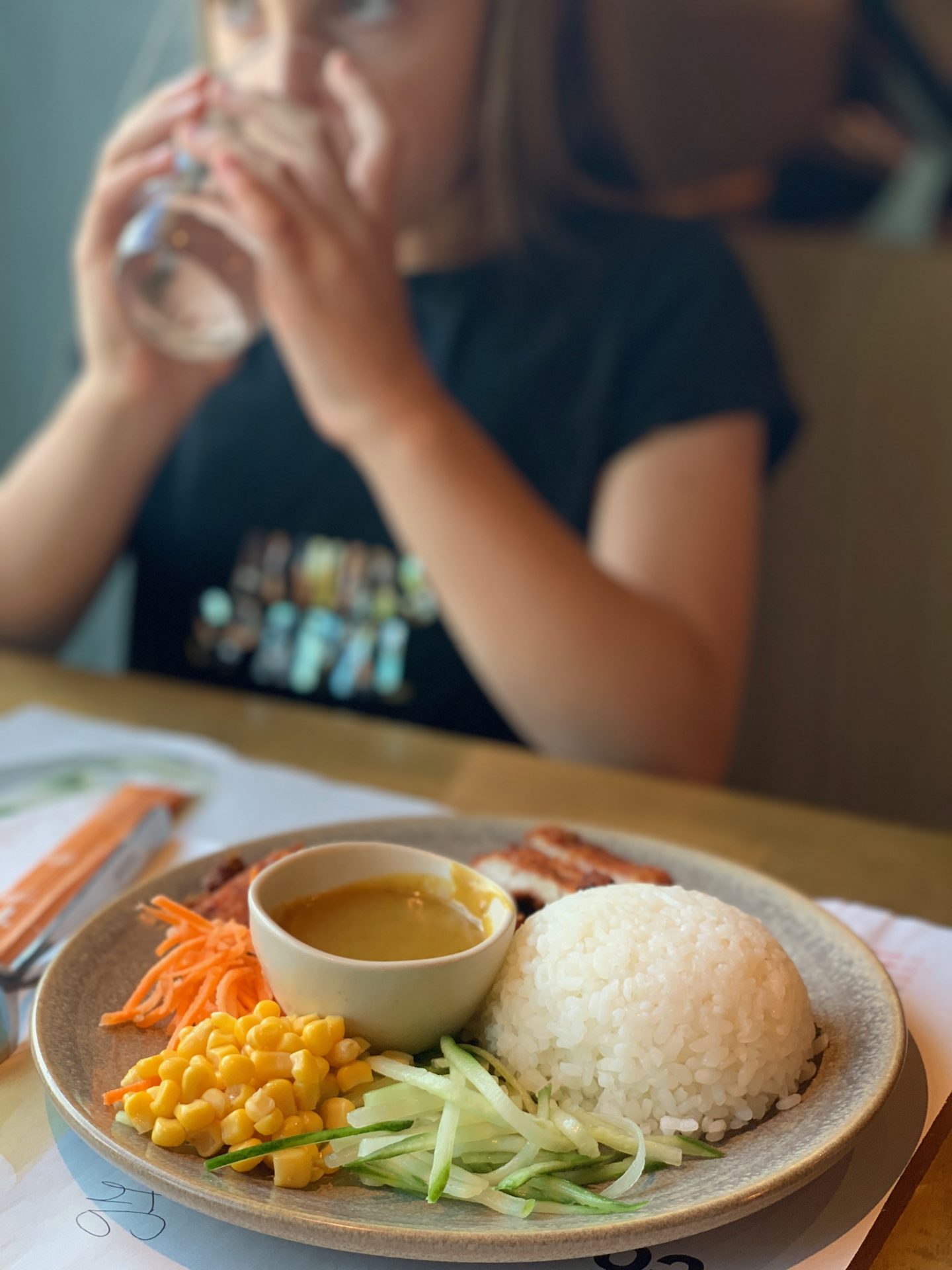 So, she's basically come up with a way of reducing plastic pollution considerably, all thanks to going to You, Me & The Sea at The Glades. That's got to make it worth a visit, right?
You, Me & The Sea is on at The Glades, Bromley from Monday 29th July until Friday 30th August 2019. It's running in partnership with National Geographic Kids, an imprint of the global book publisher HarperCollins, and the Marine Conservation Society. Tickets are free but should be booked in advance at www.theglades.co.uk.