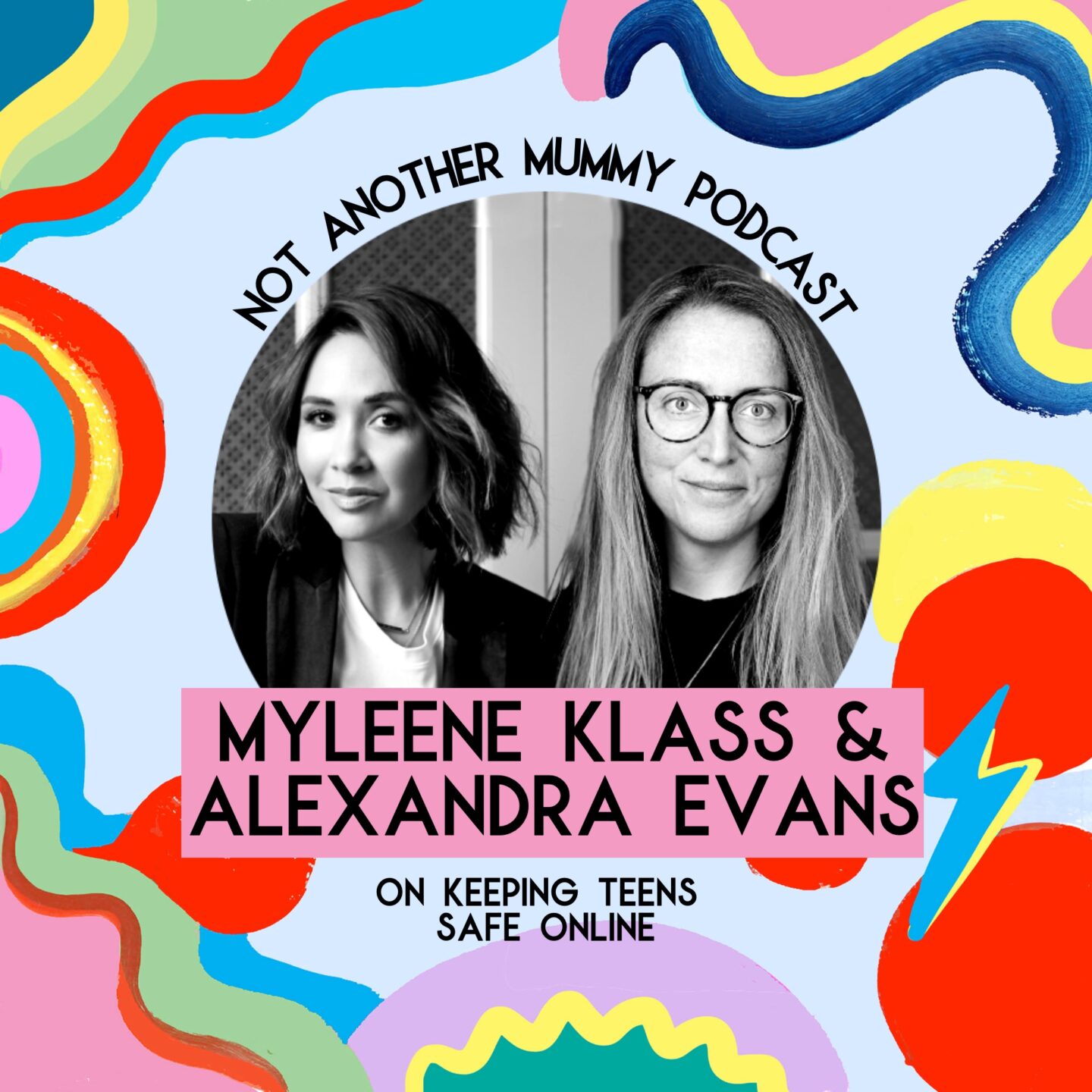 Are you on Tik Tok? Do you know what the skull emoji means? If your answers are yes, then great! My guests on this episode say a great way to keep your teenagers safe in the online world is immersing yourself in it. Alexandra Evans is Head of Safety Public Policy, Europe at Tik Tok (she's basically an expert on keeping young people safe online) and Myleene Klass is a mum of three including one teenager, and who has plenty of experience and wisdom around the online world. She's also a musician and presenter but I'm guessing you know that already.
In this episode we hear Alexandra's really simple 5 steps to keeping our teens safe online. And if you're groaning at the idea of getting on Tik Tok yourself, don't worry, it's not essential but Myleene says it's transformed her relationship with her teenage daughter Ava.
Our chat is packed with helpful advice and thoughts on guiding our kids as they step into the online world for the first time – how to talk to our kids about social media, how to set boundaries and guidelines, what kids need from us, their parents as they navigate social media.
Check out Tik Tok's Safety Centre here and follow Myleene on TikTok and Instagram.
Click play below to listen, or head over to Acast, Spotify, Apple Podcasts or wherever you usually listen to podcasts. If you enjoyed this episode then please leave a rating or review – and you can subscribe to ensure you don't miss future episodes. Thanks!
Chat to me on Instagram: @iamalisonperry or on Twitter: @iamalisonperry
You can buy my book OMG It's Twins now.
 Producer: Imogen Hart
Music: Epidemic Sound
Artwork: Eleanor Bowmer