It's no secret we love a holiday  – in the past 18 months, we've travelled to Turks & Caicos, The Netherlands, Paris, Cornwall, Portugal, Isle of Wight, Greece, Barcelona and more. There's been beach holidays, glamping, luxury hotels, caravans, road trips – we love trying new experiences.
But one thing we've never done before is going on a cruise.
It's not really our thing, right? Cruises are for retired couples who like to dress up for formal dinners and watch live entertainment every evening, aren't they?
But gradually, over the past year or so, reports from friends who have been on a cruise have trickled into my mind – photos on Facebook of families having an amazing time on board, blog posts from mum bloggers who discovered that there's actually loads on a cruise ship for families to do. It all got me wondering: would a cruise be a good family holiday after all?
Of course, the reality is that cruises aren't cheap, and booking one is quite an expensive way to find out whether you'll like it or not. So I was thrilled when Royal Caribbean invited me onboard the Independence Of The Seas for the day recently. Thrilled and excited. Here's what ran through my mind in the days beforehand:
OMG I cannot wait to see how BIG the cruise ship is with my own eyes.
I wonder how many restaurants it has.
Will it feel rocky when you're walking around, like a ferry does?
Will it actually be filled with old people?
Will it REALLY have lots of stuff for families to do?
Our day began with security clearance (understandably, they are strict about who goes onboard and what you take with you) and then a tour of the ship.
First impressions were: How does anyone find their way around this thing? But thankfully there are lots of maps and computerised guides to help you navigate from A to B. As we were walking through the ship, it also struck me how much it reminded me of a Las Vegas casino – not because it had lots of slot machines and gambling areas, but because it was vast, there were lots of restaurants, shops and entertainment, and when you're walking through the inside of the ship, you can't see daylight and it could be any time of day. As someone who LOVES Las Vegas, this was a great first impression.
So what did we love about the Independence of the Seas?
1. It IS really big. Like massive. Seeing it with our own eyes from Southampton Docks was incredible. The six-year-old could barely comprehend that it was a ship! Once you're on board, it's hard to remember you're even on a ship – it feels like you're in a  massive hotel. But it's 15 huge decks of ship.
2. The H2O Spash Zone! On the 11th floor, you walk outside to discover a huge water play area for kids – it's amazing, with water jets, fountains, swimming areas and jacuzzis. There are loads of sun loungers surrounding it, which is ideal for parents who want to kick back and relax while their kiddos have fun.
3. The food options impressed me – from the huge, grand dining rooms and smaller cafes to pubs and the American diner Johnny Rockets, there's loads of choice. Which is great news for parents of fussy eating kids!
4. The array of activities on offer, from the climbing wall to the sports court where you can play volleyball or basketball, to the Vitality Fitness Centre and Spa and the running track (love that you can run around the ship!) mean that I'm pretty sure you'd never get bored. I mean, how could you with all this cool stuff to do?
5. The accommodation looked pretty decent. We were shown a variety of rooms, of all levels and prices, and they all looked really comfortable. Granted, they won't win any awards for interior design (they're mostly done in neutral colours – think caravan style – which won't offend anyone) but I'm guessing you don't spend too much time in your room, when you're on a cruise!
6. They have kids' clubs for all ages (6m+) where children can play, draw and learn while you have a couple of hours to yourself – there was even a science class happening while we were on the ship. I'm thinking a treatment at the spa would be a good idea, or you could even check out the poolside cinema screen where they show movies while you relax in the hot tub. Mojito, anyone?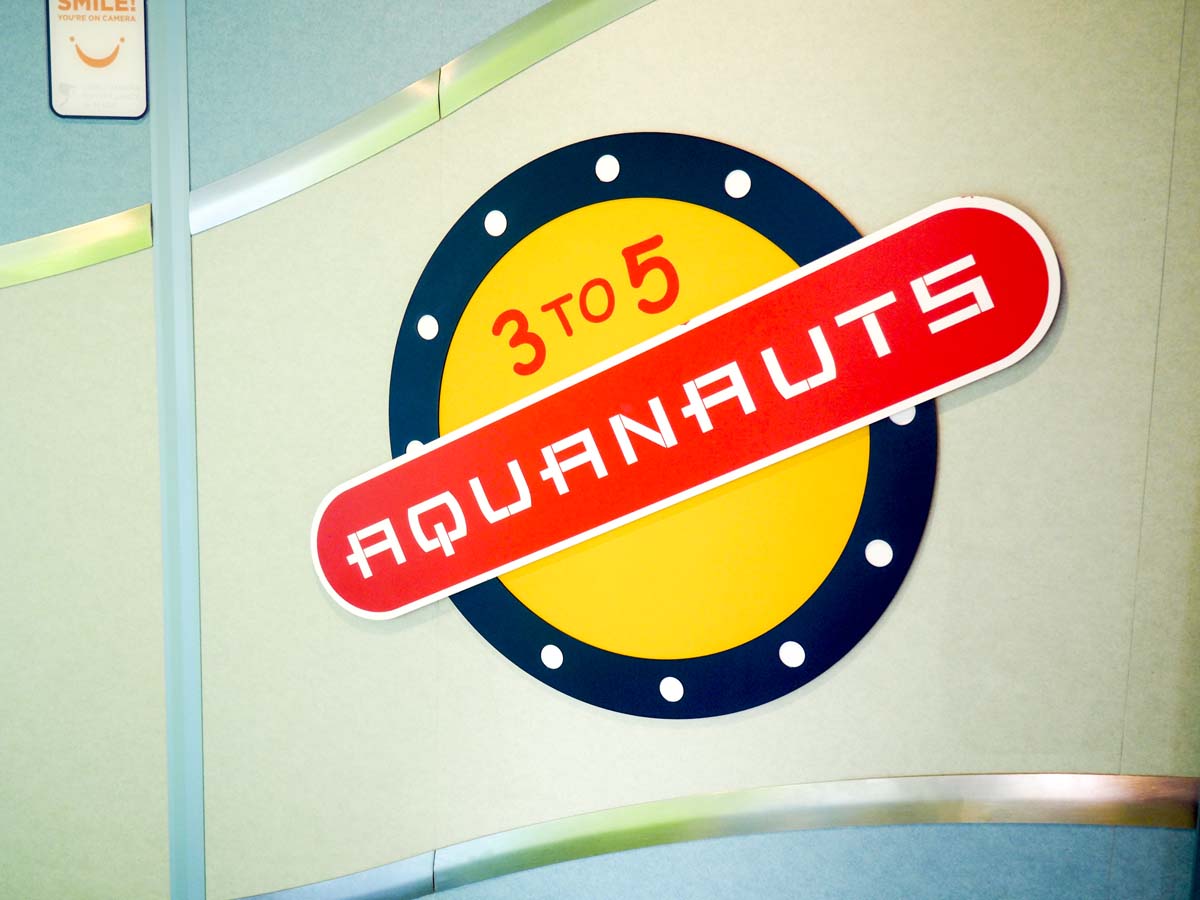 Overall, it really felt like there was something for everyone on board – whether you've got little tots who just want to splash around in the swimming pool all day, or you've got older kids who want to watch an ice skating show and try surfing on FloRider, I can't imagine anyone getting bored on the days you're at sea. While on board, we chatted a bit about how since going on holiday as a family, we tend to spend most of our time in and around the holiday resort, so actually being on a cruise ship isn't much different.
As we disembarked, my main feeling was that of excitement – a whole new option for holidays had been opened up to us, and I suddenly LOVED the idea of researching different cruises and finding the ideal one for us in 2017.
Thanks to Royal Caribbean for opening our eyes to cruises and inviting us onto the Independence Of The Seas. As always, all views are my own and to see more travel posts from me, head over here.