Raising a family is such a personal thing. It means different things to all of us, and every day we're building memories that we can look back on when we're old and grey. Aside from equipping our children for life, that's what it's all about isn't it? Those bonfire night parties with sparklers and fireworks, the first time your child tastes ice cream, watching them do a jigsaw and the sheer delight on their face when they complete it. They're all moments we remember forever.
Children's author Giles Paley-Phillips lives in East Sussex with his wife and two sons, Elijah and Sonny. He writes kick-ass books like The Fearsome Beastie, and his new book, the excellent Tamara Small & The Monsters' Ball was published last month. Giles' books will help me, you and thousands other parents create memories, through telling the stories over and over, so I asked Giles to share his top five moments since becoming a dad.
1. Holding my sons for the first time "I couldn't do this list without including the first time I held my two sons. They were both such magical moments. When my first son Elijah was born, my wife was very poorly, having haemorrhaged. I was sent into another room with Eli in my arms. I honestly thought the worst, that my wife might die, and looking down at Eli, I couldn't help but feel as vulnerable as him in that moment. But it was a moment of unity, we were in this together. I was scared and upset, but holding him in that moment kept me together.  Sonny, my youngest, on the other hand, flew out and we were all able to be together which was also very special."
2. The first time the boys tasted chocolate "Both the boys had their first taste of chocolate cake on their first birthdays, and they both reacted as you'd expect – like this stuff was the greatest thing on earth! They both had broad smiles on their faces. Sonny makes this "nom nom" sound when he's enjoying something he's eating, and it was very loud that day!"
3. Their morning mops! "Our boys have awesome morning hair. Every morning when I go in their room, I just don't know what their hair will be doing. It's like the hair is trying to jump off their heads and no matter how much we try and tame it, it seems to get worse! Plus we live in the windiest place in the UK, so by the time we've got outside, it's out of control again!"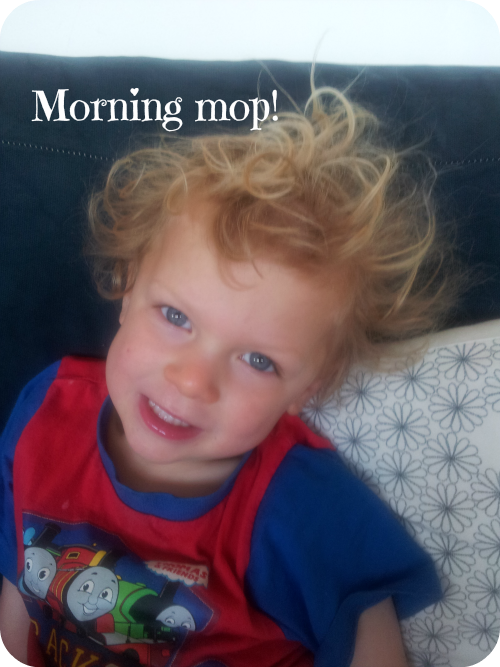 4. The first time we made snowmen "When Elijah was four and Sonny two, we made Mr and Mrs Snowman. The boys were so excited about the snow. The whole family helped in making them and it brought back so many memories of my childhood. It was a particularly long cold snap, so the snowmen lasted at least a week. Every morning we'd look out to see how much they had shrunk!"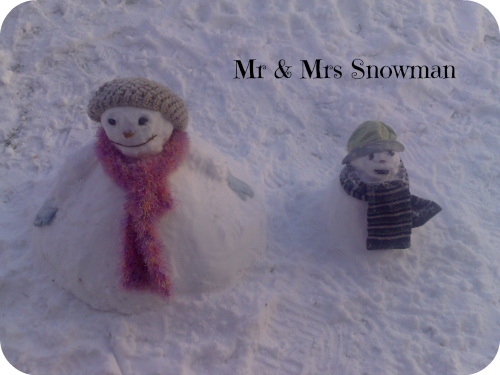 5. Feeding the reindeer at Christmas "I used to hate Christmas until I had my children. My mum died of leukaemia the week before Christmas when I was six years old, so Christmas was always a time of reflection and sadness for me. I have to thank my wife and now my children for making it a magical time again for me. My favourite thing that we do is putting out food for the reindeer on Christmas Eve, and then me going out at midnight to sweep it up! The boys totally buy it when the food is gone on Christmas morning. It's just amazing to see them going and checking and discussing how hungry the reindeer must have been!"
What are your favourite moments since becoming a parent? Comment below and let us all know.