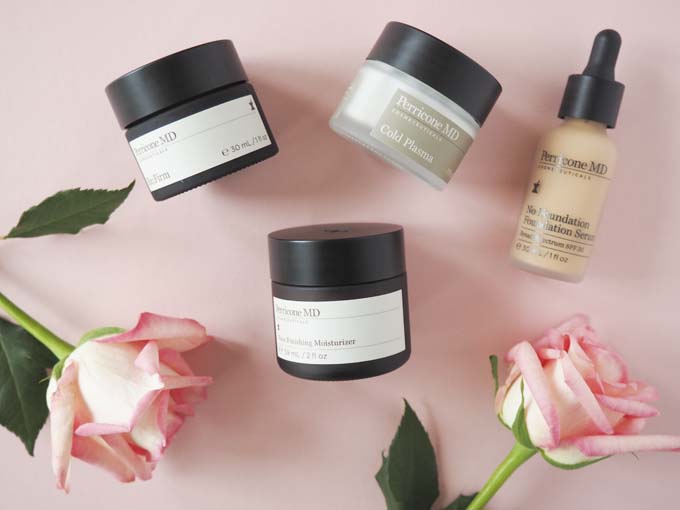 As a grown adult (which I am… apparently) there are a few times when I've had a real lightbulb moment. You know what I mean – when you're just going about your normal day and something suddenly clicks in your head and stuff just starts to makes sense. One of the first times this happened to me was when I went to have a proper bra fitting. Not one of those fittings, where a kindly lady puts a measuring tape around your chest but at a proper lingerie shop where all the staff have to do is LOOK at you, and they know the size of bra that you should be wearing. (And newsflash: it's nearly always 3 back sizes smaller and 3 cup sizes bigger than you've been wearing). I remember walking out of "the bra shop" feeling like a new person.
Another time that this happened was when I realised how important (and actually how easy) a good skincare regime is. Back in my early 20s, I used any old face wash and often didn't take off my make up before bed. It was in the run up to my wedding that it clicked how important skincare was – I wanted to have that fresh glowing look on my wedding day, rather than the spotty, grey look I usually sported. So I forked out on some proper cleanser, toner and moisturiser. And while I've tried lots of different brands over the years, I've tried to be kind to my skin since then. I've also read a lot of what's been said and written by Sali Hughes and Caroline Hirons, and tried to work out which products really are worth splashing out on, and which aren't.
So I was a bit excited to be asked to try out the Perricone MD range, which has just landed at Debenhams. I hadn't heard of this range until now – it's the brainchild of Dr. Nicholas Perricone, an American dermatologist who believes that cellular inflammation may be the underlying cause of wrinkles. According to Dr. Perricone, this inflammation is not the redness that is visible to the naked eye but rather microscopic irritation that takes place in your cells leading to cellular damage. He believes that this inflammation is responsible for skin-related problems like breakouts, wrinkles, and loss of firmness.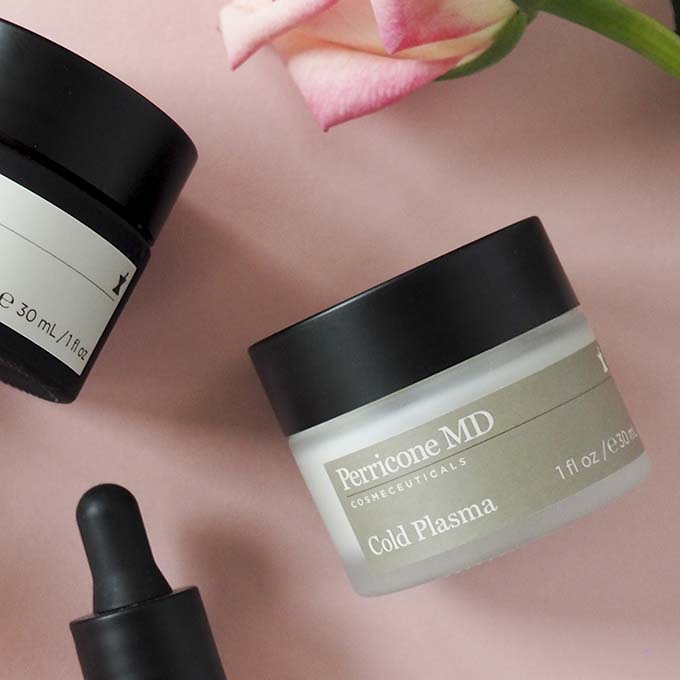 How did I get on? I really liked the range! After using my regular cleanser, I applied the Cold Plasma Treatment. Now, firstly, it's important to be honest and say this stuff has quite a smell to it. So anyone with delicate nasal passages, don't give it a bit sniff! According to the packaging, the Cold Plasma Treatment helps correct the ten most visible signs of aging: wrinkles, enlarged pores, dryness, redness, discoloration, uneven skin tone, impurities, loss of firmness, loss of smoothness, and loss of radiance. I've been using it for two weeks now, and while I haven't noticed any of these changes, I'll be keeping my beady eyes on my skin, looking for any improvements! This is the most expensive product that I tried, and for a 30ml pot costs £126. Luckily, you only need to use a small amount (I think I would try to make it last a year!)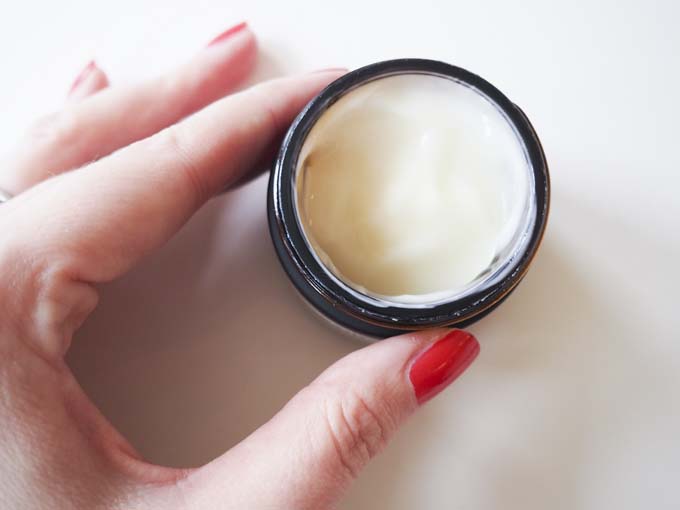 Then I used Re:Firm which is a treatment that aims to improve your skin's elasticity, resiliency and density. This stuff is quite jelly-like in the jar, and it comes with a little spatula which makes it easier to get out. Once you smooth it into your skin, it turns into a serum. This hasn't landed yet at Debenhams, but I think it'll cost around £115 and I'll update this post with a link, when it's available.
After that, came the Face-finishing moisturiser, which I LOVED. It felt rich, went on quite thickly and immediately made my skin feel softer. Apparently, it's formulated with three powerful anti-aging sciences: Alpha Lipoic Acid, DMAE and Vitamin C Ester and has antioxidants to help minimise the appearance of fine lines.
The product which I was most curious about was the No Foundation Foundation. I couldn't quite work out what it did, and how it worked, but when I read the leaflet, it explained that it provided a semi-matte translucent coverage while Neuropeptides in it help to firm the skin and minimise the appearance of wrinkles and pores. You have to shake the bottle quite a few times, and then use the dropper to put 3-4 drops onto the palm of your hand. The first time I applied it, it looked very orange to start with, but once I blended it, it looked amazingly good! The best way of explaining it, is to say it's a bit like when you apply a powder to take away shine, but this happens to be liquid and it nourishes your skin while you wear it. This costs £45 for 30ml and I really didn't have to use many drops to give my face good coverage.
So far, I'm really impressed. I have had a few more spots than usual, but I'm not sure whether that's down to these products or my hormones – I'll keep you posted on that. While these Perricone MD products are far from cheap to buy, I think if you're looking to splash out on some skincare, or you've got some vouchers to spend, they're definitely worth a proper look!
Thanks to Debenhams for asking me to test out these products – as always, all views are my own.