I love playdates… when they're at someone else's house. I jest, of course. Kind of.
But there is a fair amount of organisation that needs to go into even the most casual of playdates – me, personally, I have to give my house a proper tidy and clean, knowing that some school mums will be coming over with their kids. Apparently it's not the done thing to have last night's dinner dishes still piled up next to the dishwasher, which is still full of clean dishes because you can't be bothered to empty it. So the day of the playdate, for me, is about tidying and giving the house an extra good clean, so that the other mums don't leave thinking we live like total slobs.
Next up, I have to head to the supermarket, because unlike most organised people, I don't have cupboards and a fridge ready stocked with nutritious snacks and food for multiple kids. This is where the cashback/product sampling app Shopmium comes in really handy. It offers free and discounted items from supermarkets, using their easy cashback system.
You can browse for items, or use your location to see which offers your nearest supermarkets have. I had a look and could see that Goodfellas Little Fellas pizza, Propercorn, Pick Up biscuits and debbie&andrew's sausages were all on offer, so I planned my playdate food around those items.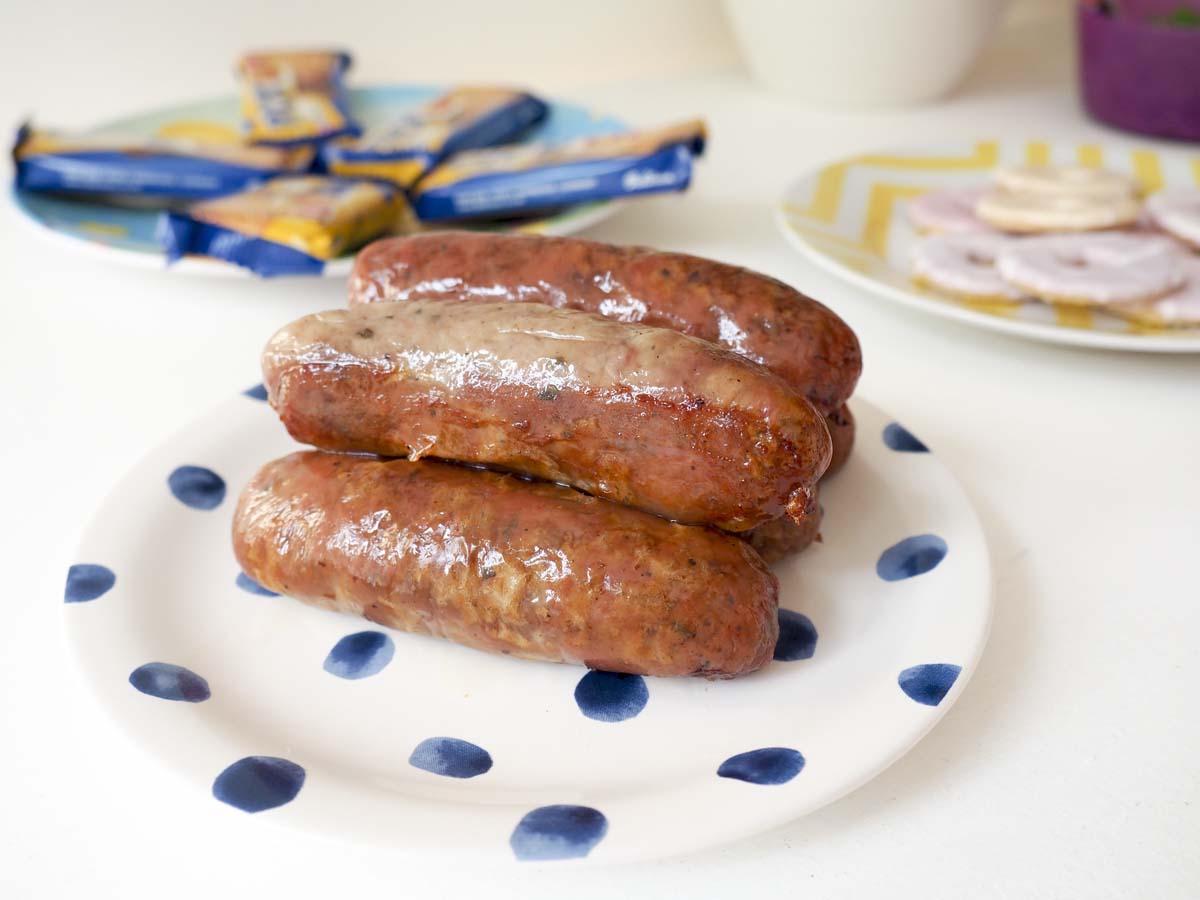 Using the app is really easy – you buy the products as normal, then use the app to scan the product's barcode, and then finally, you take a photo of the whole receipt. One click to submit it all, and within a few days, you'll have a refund of part or all of the money you spent (depending on what the offer is – some offers give you the item at a discount and some let you try it for free).

So what did I like about using Shopmium? I loved that it encouraged me to try something new – I hadn't bought debbie&andrew's sausages before (they were delicious – yep, I stole one from the kids' tea), I hadn't heard of Pick Up biscuits before (they went down VERY well with the kiddos) and I usually buy fresh mini pizzas, so discovering the frozen Goodfellas pizza was great.
I'll definitely use it again – I think the most useful way of using it is either checking which offers are available at your usual supermarket each time, before you go, or checking every week to see if products you like to stock up on are available – there are some products I'd travel to a further away supermarket to buy! For some items, you do need to go to larger supermarkets – I looked for the pizza in my local Co-Op and they didn't have any in stock, likewise, I looked for the sausages in my nearest Tesco Express, but they didn't stock them. Larger stores, a short drive away had a much bigger range, as you would expect.
If you fancy trying Shopmium, download it to your smart phone and register using the referral code ALISONCHOC and you'll receive a free bar of Green & Blacks chocolate. Woop!
Win a £300 supermarket voucher
Shopmium are kindly giving you the chance to win a £300 voucher for a supermarket of your choice (Tesco, Sainsbury's, Asda, Morrisons or Waitrose). To enter, you need to download the Shopmium app and register with a unique code (ALISONCHOC) then come back to this post and comment, saying which is your favourite current offer on the app and why. You'll also get that free bar of Green & Blacks chocolate using that unique code!
For extra entries, you can follow me on Twitter and Instagram and tweet about the giveaway. Don't forget to fill in the Rafflecopter box below for your entries to count! a Rafflecopter giveaway

UPDATE! Congratulations to the winner: Diana Seminova!