Belle & Boo are one of my favourite kids' brands. The beautiful illustrations on their products make them perfect gifts (or a special treat for your own child). And the best part is the products aren't over-priced either. You can pick up little badges for £2.25 and packed lunch tins for a tenner. If you've got a special birthday gift to buy, the fine china dinner set is a not-too-outrageous £30…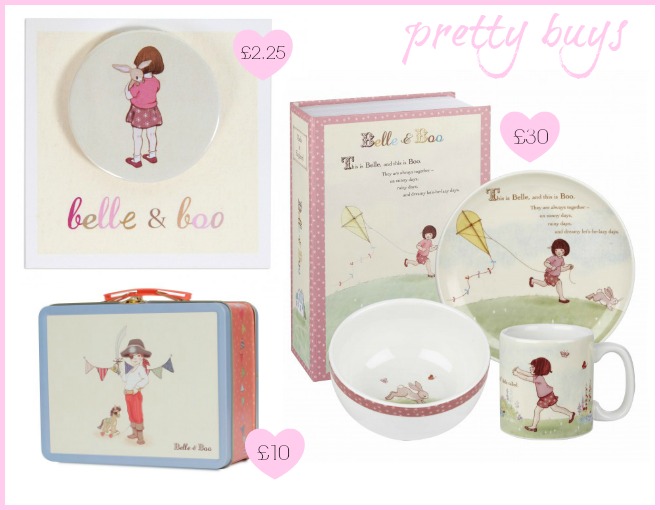 The gorgeous gift and lifestyle brand have created an Easter Egg Hunt kit to raise money for the award winning charity Kids Company, which provides practical, emotional and educational support to 36,000 inner-city children in the UK. The kit can be bought for £5 on the Belle & Boo website and rather amazingly –  ALL money from the sale of the Easter Egg hunt kit goes directly to the charity.
"For just £5 customers will receive a beautifully designed, fun craft activity to make with their children and will end up with a magical Easter Egg Hunt kit that will delight the kids on Easter Sunday," says Mandy Sutcliffe, illustrator and founder of Belle & Boo. "But what is truly rewarding is that the entire £5 spent on the kit will go to Kids Company."
The cute kit features Boo rabbit and some of his friends, and it includes markers, clues and a map. You'll be sent a PDF of the artwork to download, with simple instructions to cut out and stick at home – so you get to donate to a worthy cause, have a crafty activity to do AND a super cute Easter Egg hunt for Easter Sunday. I call that a WIN.