Looking back over the last 20 years, it's the big things that stand out to me. My wedding – wearing a beautiful dress and dancing to Crazy In Love with my closest friends, massive grin on my face. Going to Las Vegas for my 30th birthday and buying a designer handbag in Barney's. Becoming a mum. All huge moments to me, and things that mark out my life as an adult. But those moments are few and far between – of course they are – we can't have big life-changing things happen all the time (it would be totally exhausting for a start…)
So it's the small things in life that we rely on to make us happy on an ongoing basis – tiny, seemingly insignificant moments that add a little zing to our day and put a smile on our face. Things like…
1. Lip-syncing along to a power ballad. You know the kind of song: Total Eclipse Of The Heart, a Celine Dion classic, (I've Had) The Time Of My Life – anything that you can grab a wooden spoon and pretend-warble your way around the kitchen to. Best feeling ever.
2. Making the perfect cup of tea. When you get the teabag squeezing to milk splashing ratio spot on and the tea tastes exactly how you like it. Ahhh….
3. Going to a pub with a beer garden and kids' play area on a sunny day… does anything beat sitting with a Pimm's in your hand, watching kids have fun?
4. Receiving a 'thank you' from a bus that you give way to – you know when the driver flashes his back indicator lights at you? Pleases me in a ridiculous way!
5. That first ice cream of summer – bonus happy points if you have it at the seaside.
6. Meeting up with a friend, talking for a couple of hours and leaving, with that full heart and spring in your step feeling that only a good friend can give you.
7. Watching an episode of Friends that you either (a) know word for word or (b) don't remember at all, so it feels like you're watching it for the first time.
8. Discovering a dress/top/jumper in your wardrobe that you totally forgot you had, and love love love. Like buying something new without spending any money at all.
9. Going to bed at 9pm with a really good book. Yes, it makes you feel middle-aged but it also feels so gorgeously self-indulgent.
10. Getting into bed with freshly clean bed sheets…. ooh so soft against the skin and smells like a field of wild flowers (anyone else convinced you have a better night's sleep on these nights too?)
11. Ticking off everything on your to do list. Perhaps it's because this happens so rarely for me, it makes me happy. Being able to relax into an evening knowing I've nailed the day is just brilliant.
12. Treating yourself to some fresh flowers – why wait for someone else to buy them for you?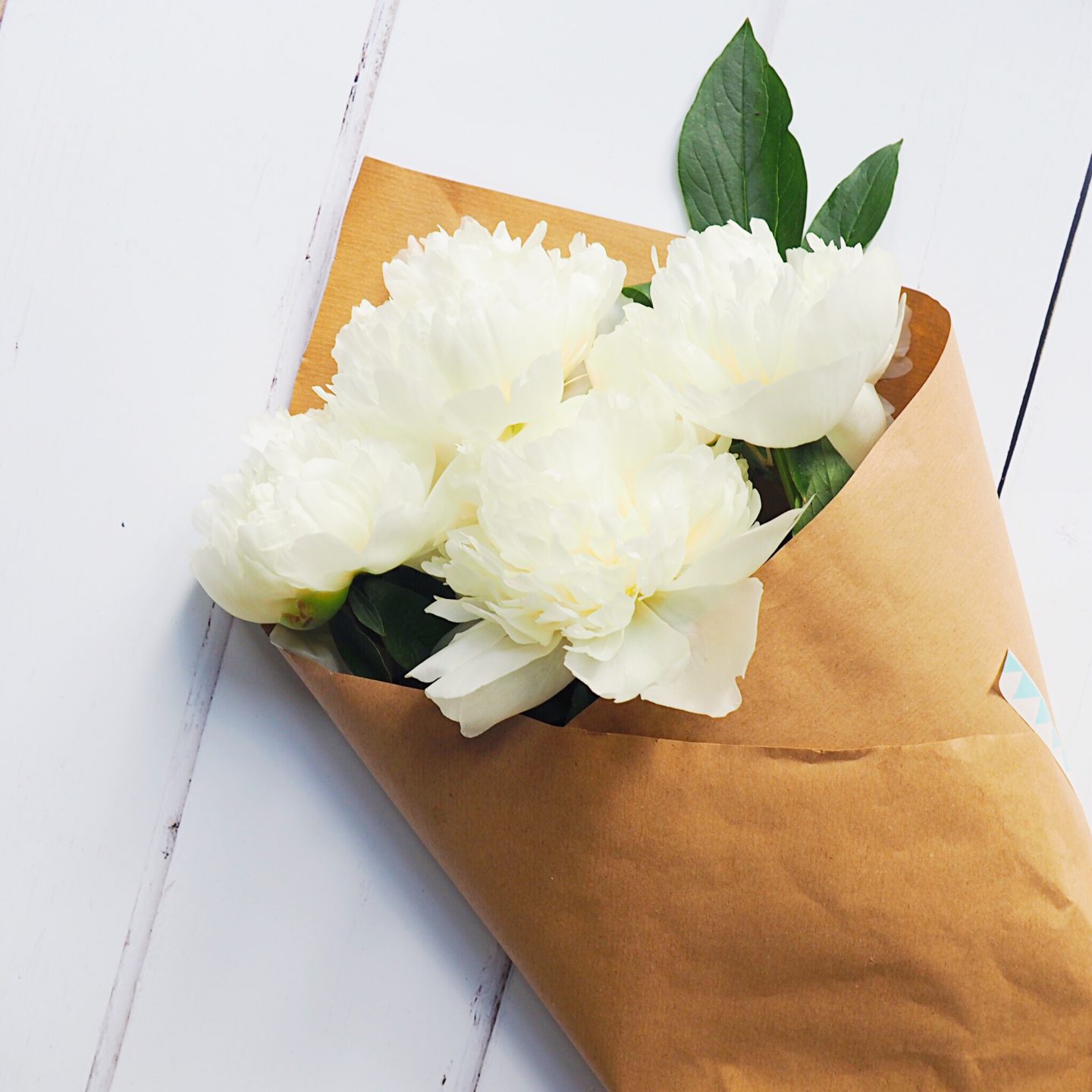 It's a bit like the new Marks & Spencer TV advert – have you seen it? A friend of mine actually quit her job, to spend more time with her kids, after seeing it – I'm totally serious! She'd been thinking about it for a while, and after seeing the ad, handed in her notice and hasn't looked back. In a recent study, Marks & Spencer found that even though most of us know that it's the small things in life that make a big difference, we don't stop for a moment, take stock and decide to do those little things enough. We rush through our days, counting down to the big moments – the holiday we have booked or that big birthday that's approaching – when actually, we could be making this day, this moment, special if we #SpendItWell.
So I'm totally on board with Make It Matter day – which is today, June 1st 2017! M&S are asking us all to press pause on life, switch up our usual routine and do something that makes us happy. They're also launching an initiative to support local communities around the UK.
What will you do today to #SpendItWell?
This post has been commissioned by Marks & Spencer and, as always, all views are my own. For more information on how I work with brands, see my Work With Me page.