My daughter is two and a half, and for a while now, I've been thinking about revamping her bedroom. It's surprising how quickly the baby nursery that we spent so long planning and kitting out has become too young for her. Her cot was transformed into a "big girl's bed" last year, the changing unit hasn't been used for its purpose for a long time – it's now a book shelf – and the pale pinks and greens just seem a bit (as my mum would say) peely-wally. I still really love the Becky and Lolo tree and animal wall stickers we bought back then, but when we decorated that room, we'd never even met our child. How could we have known what suited her? It's time for a change.
So now, I'm browsing loads of shops and websites that stock kids' decor. There are so many to choose from – department stores like John Lewis are generally my first port of call for house-things like duvet covers and curtains, and there are so many cute little websites like Modern Baby, Lula Sapphire and Petit Home.
I'm asking myself, is my daughter a traditional kind of girl, or a modern kind of girl? Should I be buying bold colours, or lots of pink things? Should I buy things that are on trend now, but might date quickly? Or go for classic imagery like animals and cars? High up on my list of requirements is that the room should be fun and a place to play in, with plenty of storage and plenty of space to spread out. Here's what I've been looking at, on my journey to revamp my toddler's bedroom…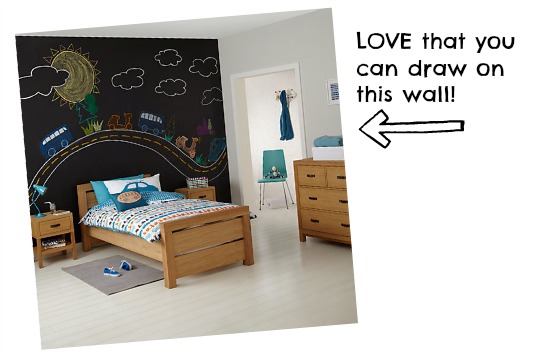 I'm still on my quest, and haven't yet found a whole 'look' that is quite right for my growing toddler and her personality. Perhaps you've seen some furniture or accessories that you just love? Please share, if you have!
This is a sponsored post but all views are my own.