I don't really do dresses and I definitely don't do midi dresses. But while I was having a style consultation with the Style Advisor from Intu Bromley recently, we spotted this French Connection tropical leaf print dress. It is so not my kind of thing, but one of the shop assistants was wearing it, and there was something about it that I really liked.
They didn't have my size in stock, and I didn't think any more about it, until I spotted it on the House of Fraser website – they sell lots of different brands, including French Connection.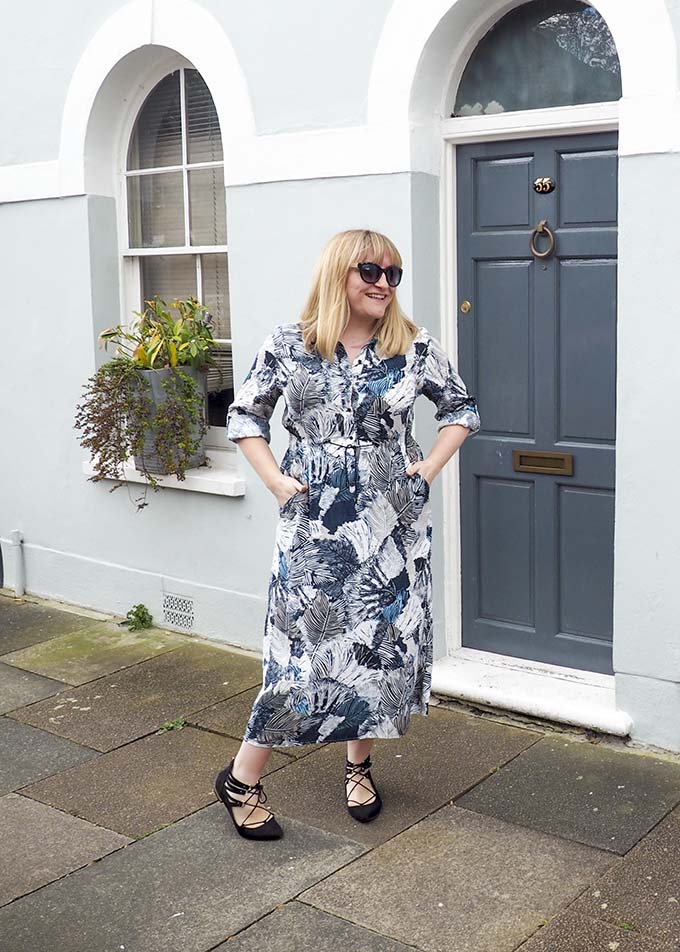 When it arrived, I tried it on rather cautiously – you know when you're about to put on something that you REALLY don't think will suit you? I looked in the mirror, expecting to see a sack of potatoes staring back at me, but instead…. I loved it!
It's the perfect dress for afternoon tea – which is lucky because I went to The Wolseley with my NCT friends last weekend. My absolute favourite place to have afternoon tea in London (and I've tested out a fair few), The Wolseley is that perfect balance between formal and relaxed.
We chatted as we munched the finger sandwiches and then I agonised over whether to have a scone or not (I've cut out pretty much all refined sugar from my diet). I couldn't resist – I had a scone, but I resisted the plate of cake and pastries. Go me!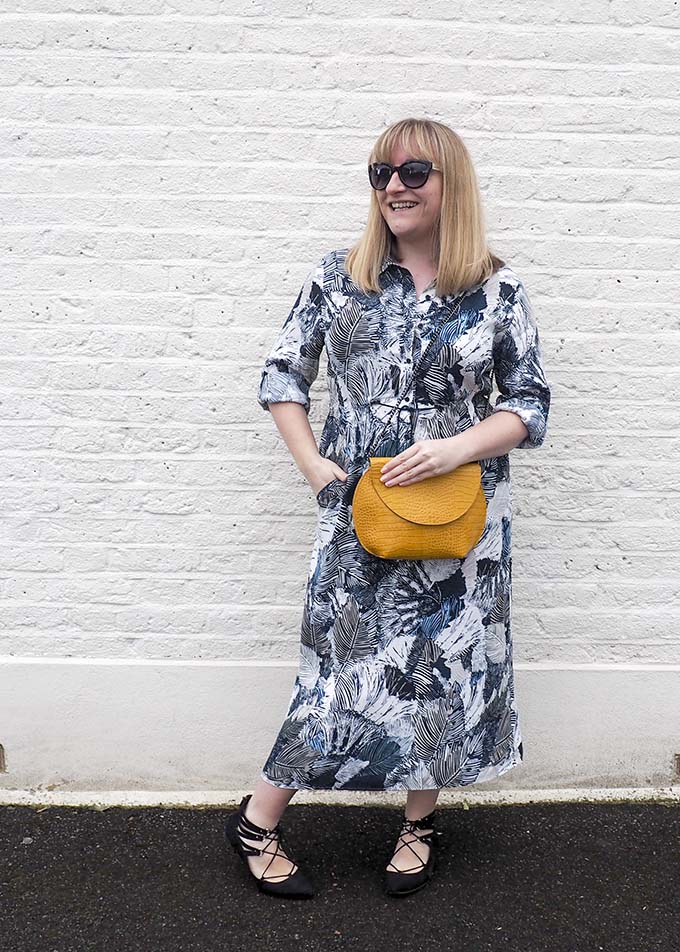 Lala Palm Printed Shirt Dress – £120 c/o House of Fraser
Sister handbag – £169 c/o Vevian Shoes
Shoes – past season New Look (get similar here)
This mustard yellow Vevian bag was ideal for my little trip out for afternoon tea, too. It's the brainchild of London designer Vivienne Lopez, who designed it when she was stuck for a present idea for her stylish sisters. Being a children's shoe designer, Vivienne was able to put her leather skills to work on a bag for her sisters, and so the Sister bag was born.
Handmade in soft leather, the Sister bag can be worn as a shoulder bag, a cross-body bag or as a clutch, and it's a really GOOD size, so it's super practical and versatile. Check out her full range for grown ups and her beautiful children's shoes too.
I'm going to try to seek out some more outfits like this one – I felt like a proper lady, for once!