ADVERTORIAL

We have a little bookworm in the six-year-old. OK so her books of choice are Captain Underpants and the Rainbow Magic books but if you ask me, it doesn't matter what kids of this age read, it's the fact that they enjoy reading that's important.
She takes a book wherever we go and whips it out of her bag, to read, at every opportunity. She gets annoyed if the train gets to our stop, and she hasn't finished the page. And she's allowed ten minutes of solo reading time before going to sleep every night.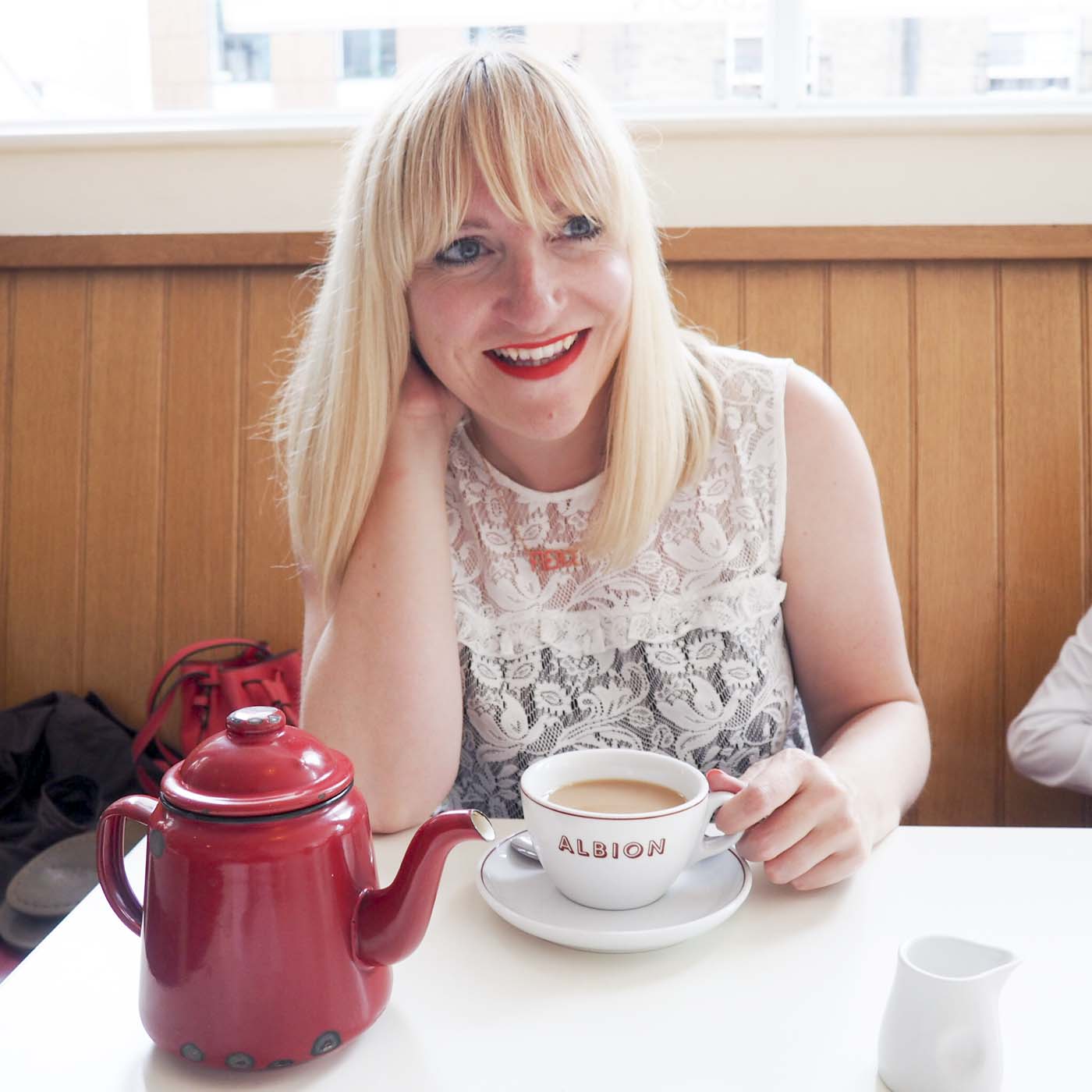 At school, she's getting close to becoming a 'free reader' and she is so excited about being allowed to choose any book from the school library to read, rather than being given a reading book by the teacher.
Even though the start of the new school year is a few weeks away still, as I've mentioned before, we're getting organised. My usual plan of action is doing a big sweep of school uniform in Marks & Spencer and then anything I can't find there, I pick up from one of the supermarkets.
In the past, I've genuinely found Marks & Spencer to be the easiest place to buy our school uniform. I know that they'll have a good range of sizes, a mix of styles and it'll wash well throughout the year, so all it takes is one hit of our nearest store, and we've got pretty much everything we need.
So it felt like a stroke of luck when Marks & Spencer asked us to road test their uniform ahead of the new school year. The six-year-old was VERY excited, and I don't blame her. Aside from feeling really annoyed that all of the shops had 'BACK TO SCHOOL' on big signs everywhere as soon as the summer holidays started, when I was a kid, I loved buying new uniform, new school shoes, new school bag and (YES!) new school stationery and pencil case.
We picked out new versions of items we've bought, worn and loved in the past. I've learned my lesson, trying to get the six-year-old to wear school skirts – she just refuses to wear them and much prefers a pinafore. This zip-up pinafore is easy for her to put on – no fiddly fastenings – and I know it will wash well.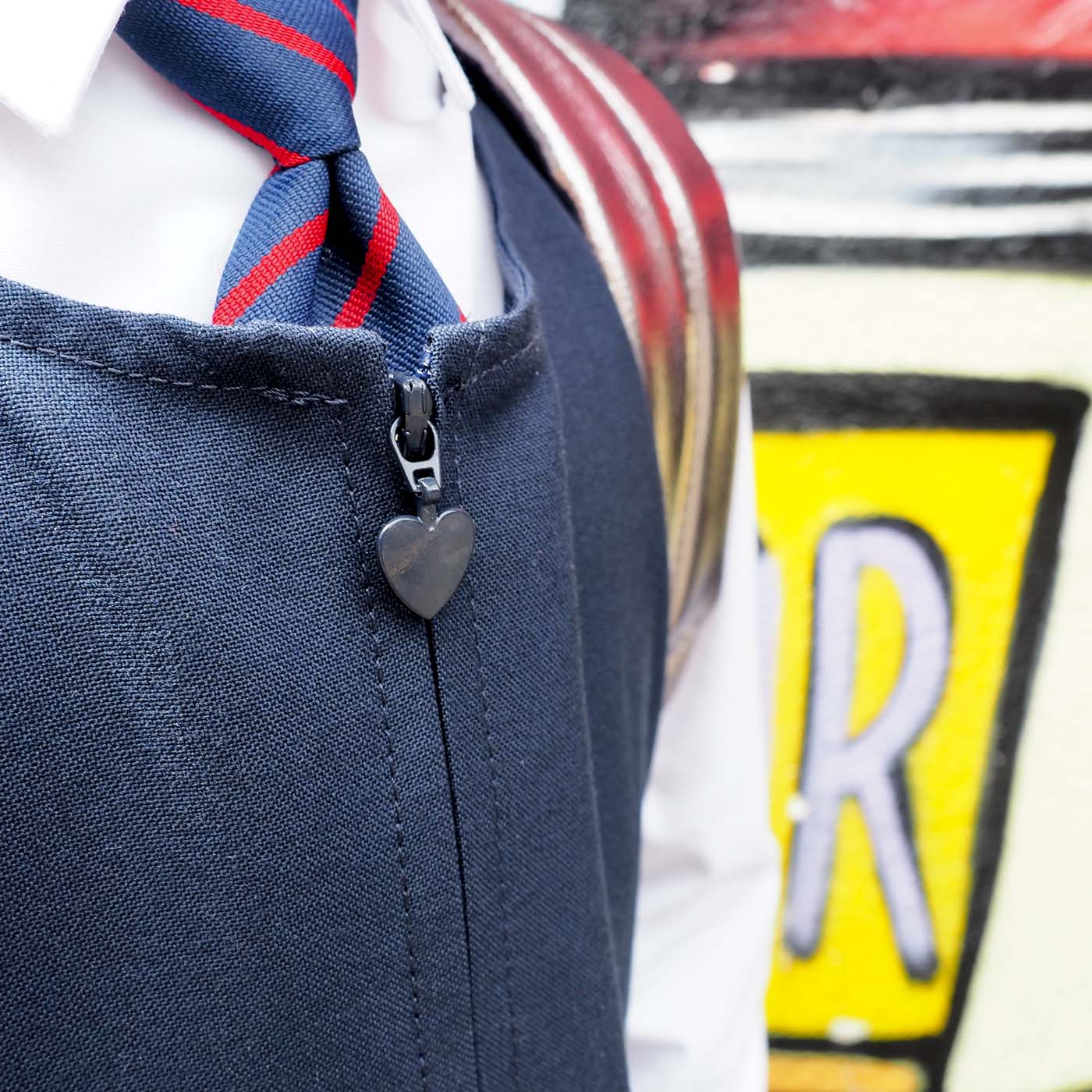 The shoes are an important purchase. Laces are a no no, for us still, as the six-year-old is yet to learn to tie a shoelace. She's begged me to let her wear 'shoes without straps' for a couple of months (and I often found her wearing her old school shoes with the straps undone….) because she sees older girls at school wearing slip on shoes. I caved and got her a pair of loafers, but if I'm honest, the hullabaloo in the press over school shoes in the last week or two has made me realise how much I prefer a sturdy pair of school shoes with a strap. I mean, how is she going to be able to climb and run in shoes that will just slip off her feet?
So these cross bar shoes from M&S are ideal. In selected stores, M&S have launched a new fitting and measuring service, along with a wider range of widths and half-sizes to choose from. Again, these guys are doing everything they can to make life easy for us, aren't they?
Marks & Spencer also rock it when it comes to accessories – it's my go-to shop for little nick-nacks like necklaces and hats and bags which work well as birthday presents. The six-year-old's new silver backpack is as practical as it is cool.
Meanwhile, a non-iron shirt is an essential if you ask me, and these bad boys are stain resistant too (I don't know what my six-year-old does at school but her sleeves and cuffs always end up filthy!)
But it's not just the basics that M&S are great at – they really seem to think about the challenges facing children and parents. They've developed an Easy Dressing range, with the National Autistic Society, and it's doubled in size online this year. The range has touches like soft elastic waistbands on trousers and skirts and hidden labels in shirts and polos for extra comfort, alongside shirts that have velcro instead of buttons. It's a range that pretty much all 4-6 year olds would benefit from wearing (I'm fairly sure all primary teachers would agree that getting 30 kids changed for PE takes a long time…)
So a heartfelt thank you, Marks & Spencer, for making shopping for school uniform so easy!
This post has been commissioned by Marks & Spencer and as always, all views are my own. For details on how I work with brands, see my Work With Me page.