While in Scotland over Christmas, my mum left a print-out in our bedroom for us to find (along with cuttings from the local newspaper on people I went to school with and a broadsheet interview with Henry Holland who I used to work with). Taken from Scottish Government website Play Talk Read, it was an amazing list called 30 Things To Do Before You're 3. I love lists like this. It gives parents ideas of things to do and reassures you that the silly things you do with your toddler are, actually, meaningful and worthwhile…
1. Feed the birds
2. Dig out your wellies, jump in a puddle and make a splash!
3. Make a foot/hand print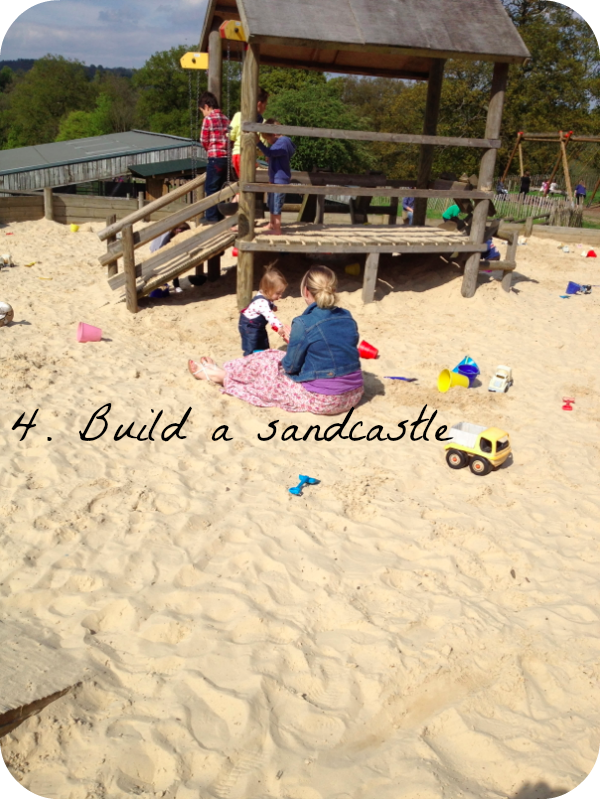 5. Catch a snowflake
6. Take part in a treasure hunt and collect sticks, stones and leaves
7. Play hide & seek
8. Pull a silly face in the mirror
9. Play peek-a-boo
10. Sing 'The Wheels on the Bus'
11. Build a secret den – throw a sheet over a table or chairs for a new space to play in!
13. Get busy in the kitchen– create a clown face with fruit or help dad with some rock cakes
14. Take a trip to the park and go down the slide frontwards and backwards
16. Pretend you are your favourite superhero
17. Burst-a-Bubble (download the free app from playtalkread.org)
18. Get noisy and make your own drum kit with pots and pans
19. Plant a seed and watch something grow
20. See a creepy crawly up close
21. Visit a castle
22. Climb on an adult for a piggy back/horsey ride
23. Have a laugh in the bath getting playful with soap and suds
24. See how many different animal noises you can make
26. Do the hokey cokey
27. Spot a plane in the sky
28. Do the actions to Incy Wincy Spider
29. Spot and chase your own shadow
30. Build a tower and knock it down
My two year old has done 17 of these, and we've got nine months to tick the remaining 13 off her list before she turns 3. Think we'll start this weekend by making a den. Do you have a toddler? How many have they done?
 Like this post? Why not pin it to Pinterest….
Image of sandcastle: Shutterstock