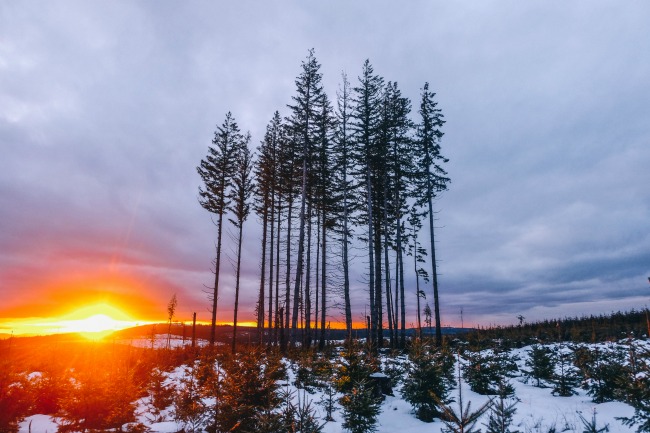 In a couple of weeks time, I'm going to my very first primary school open day. In a way, I'm dreading it – it's a sign that my little girl is growing up and after a few years of us all being cocooned in the nursery and pre-school world, we're going to be thrust into a world of timetables, homework and tests. But I'm also a bit excited – taking a look around schools that might be where she spends so much of her future, speaking to the teachers, getting a feel for the place. Choosing which schools to apply for feels like a massive responsibility – especially when you have other parents telling you their (often wildly differing) views on your local schools.
But we all have to make difficult decisions in life – whether to stay in a job we dislike or make a jump into the unknown, whether to stay in a relationship that isn't good for us or leave, whether to move nearer our family as our parents get older and need our help.
When I think back to when my gran was in her late 80s, she moved from her family home near Edinburgh to a smaller flat in the town I grew up in. She was close by and I would regularly pop in for a cuppa and chat. As she needed more care, it was decided she would move into a care home near Edinburgh. It was a lovely place, run by nuns, and suited my Gran well.
I've been thinking about how you choose a care home for an elderly relative – it is one of those decisions nobody really wants to make. It reminds us how short our own lives are and how quickly we lose the people we love. But just as I can't stick my head in the sand now, and pretend my daughter isn't getting older and doesn't need to go to school, it's important that we tackle choosing a care home properly.
And just as we don't dictate to our kids (unlike 20 or 30 years ago), we shouldn't dictate to the older generation either. We explain why things happen to kids, and we give them options to choose from. We give them a sense of control (eve if it's little things like which colour of t-shirt to wear). So we shouldn't make a decision for an elderly relative either – work with them rather than decide for them. Think about what suits them and chat to them about different options and share any issues and concerns. Value their opinions. Reassure them that you're listening to them and that they are loved and safe.
Do your homework carefully when looking at a care home. Whether you're looking for a care home in Wiltshire like Gracewell's Salisbury Manor or a more independent retirement setting like Kernhow Park Homes, you'll find retirement villages scattered across the UK that could be perfect for your elderly relatives.
As well as how the place 'feels' when you walk in, here are some things to consider:
How easy is the care home to access? Is it near public transport?
How clean is the care home?
How happy do the staff look?
How happy do the residents look?
Ask to see an inspection report – they can give you a good idea of how the place is run.
Are the bedrooms light and airy?
Are there any nasty smells?
Is the care home, and the bedroom, wheelchair accessible and are the corridors wide enough for a walking frame?
Is there a garden to walk in?
What are the communal areas like – are the residents encouraged to mix and join in activities?
It's such a big decision to make, but don't put it off, and by working with your elderly relative, you can choose a care home that will be a happy, comfortable place for them to live and be cared for.
• This is a sponsored post. Image: Nate Embrey / DTTSP