A few weeks ago, I met up with a lovely friend (and fellow blogger) Katrina for coffee, and wander and lunch. She's one of those friends who you just talk and talk and talk with – you know when the conversation never runs out and you jump at great speed from topic to topic and set the world to rights as you go?
We hadn't seen each other in a few weeks, so we made plans to meet up. We both live in South East London (shhhh we actually live in Kent, but we both pretend we live in London) so we jumped on the Overground up to Shoreditch High Street and pounded the streets, looking at street art, mooching in a couple of book shops and chatting as we went.
I took my DSLR camera but ended up mainly using my iPhone, so these photos aren't great quality but we had fun spotting fun places to snap.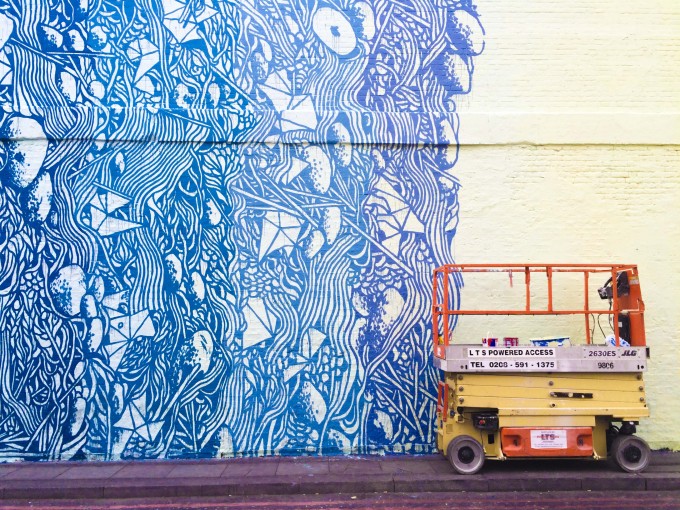 …