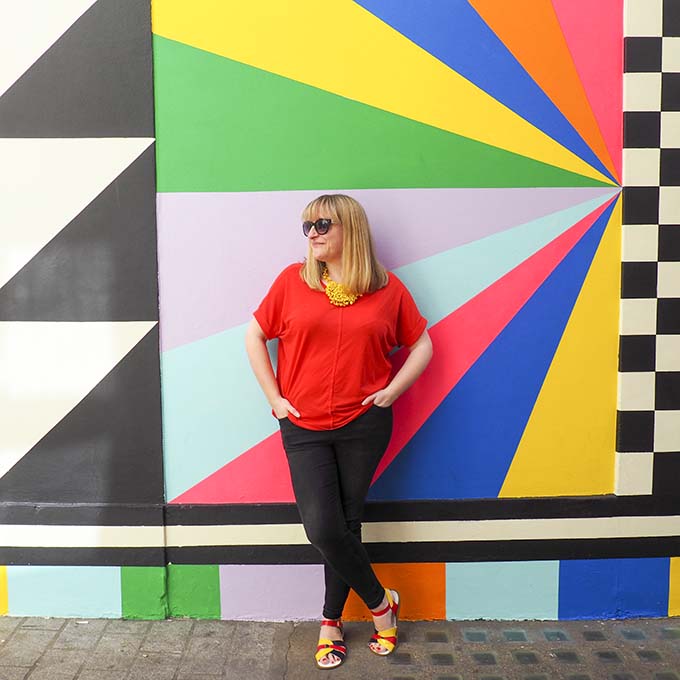 Every summer for the last three years, I've told myself I'll buy a pair of Salt-Water sandals. But then, every year, it gets to early September and I haven't done it. I think it was partly 'But which colour should I BUY?' confusion and partly not being sure whether they really suit people like me, who have big feet (I'm a size 8).
But when I discovered that one of my favourite kidswear brands Tootsa were planning to launch a special limited edition pair of Salt-Water sandals – not only for kids, but for grown ups too – I knew that my time had come.
The Tootsa X Saltwater sandals are yellow, red and dark blue plaited leather with a stitched rubber sole. They're designed to be worn in water as well as on dry land, and you can put them on a gentle washing machine cycle too. They're the perfect summer sandal for kids…
…. and for us grown ups too….
They're not cheap – the kids' sandals are £42 and the adult sizes are £60 – but friends tell me that they really do last. And it's great to have a limited edition collaboration pair, rather than the usual single-colour Salt-Waters….