We're off on a little half term break this weekend – hurrah! We're heading to Duinrell in the Netherlands with Canvas Holidays and I've been spending some time sorting out what we need to take and packing. We're staying in a 'Duingalow' with another family (they're our friends, don't worry, we're not staying with strangers) so as well as the regular holiday stuff like passport, camera and sandals, I've been thinking about how much washing up liquid we might need and whether to take the five-year-old's favourite cereal (that's Bran Flakes, in case you wondered).
Luckily, I've got some swanky new luggage to pack my clothes into, so that's one less thing to think about. The Cyrah S suitcase from Kipling is a punchy green colour, so easy to spot on airport luggage carousels, but also it's handily small so you could take it on board as hand luggage too (it's 25.5 L x 55 H x 34.5 W cm and 37.5L in size).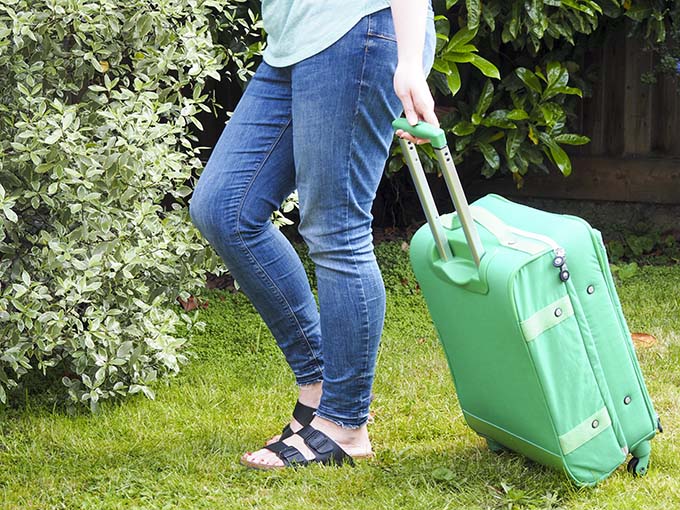 So what's great about this suitcase? It has four wheels, so you can wheel it on a tilt, as normal, or when it's upright. It's also got a nifty zipped top compartment for extra bits and pieces (where I put magazines and snacks – very important to be able to access those quickly, right?). It's got a separate zipped section inside, in case you want to keep your clothes separate from your toiletries plus straps and clips inside for securing your stuff….